Khloe Kardashian's Pantry Is Serious Organizing Goals
Stop everything you're doing and watch 'The Kardashians' Season 1, Episode 7 on Hulu for Khloe Kardashian's pantry alone. Seriously. It's artistic.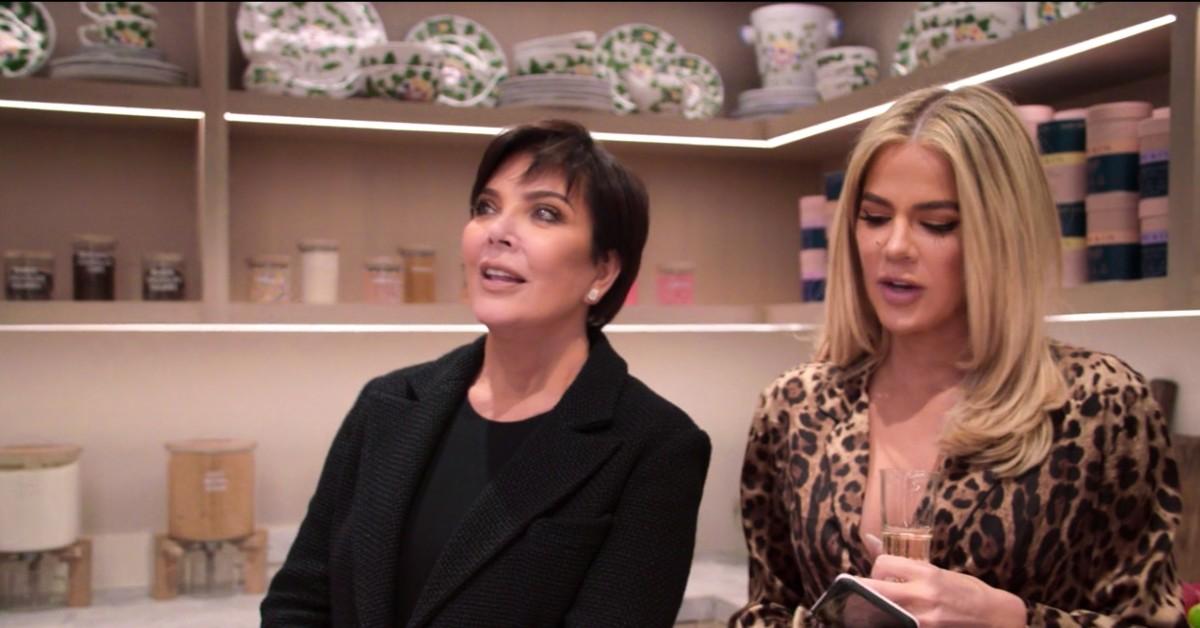 There are many reasons to be jealous of the glamorous lifestyle of the Kardashians, now on full display in their Hulu series, The Kardashians. How could one not covet their wealth, fame, designer clothes, and more? But there's one thing above all those that really caught our envious eye — Khloe Kardashian's pantry.
The mere sight of it caused Tristan Thompson to swear in amazement. And honestly, Khloe had every right to happily exclaim, "Look at my f---ing pantry!"
Article continues below advertisement
In Season 1, Episode 7, Khloe was ecstatic to finally move into the dream home she'd been working on for two years. Even her family members, who are accustomed to having it all, were just as blown away by Khloe's pantry as we were.
Not to sound hyperbolic, but Khloe's pantry was a work of organizational art. During her house tour, Khloe said that it took a garage to make the pantry, and her efforts certainly paid off. Every single item in the pantry was organized in an easily accessible and somewhat obsessively neat manner.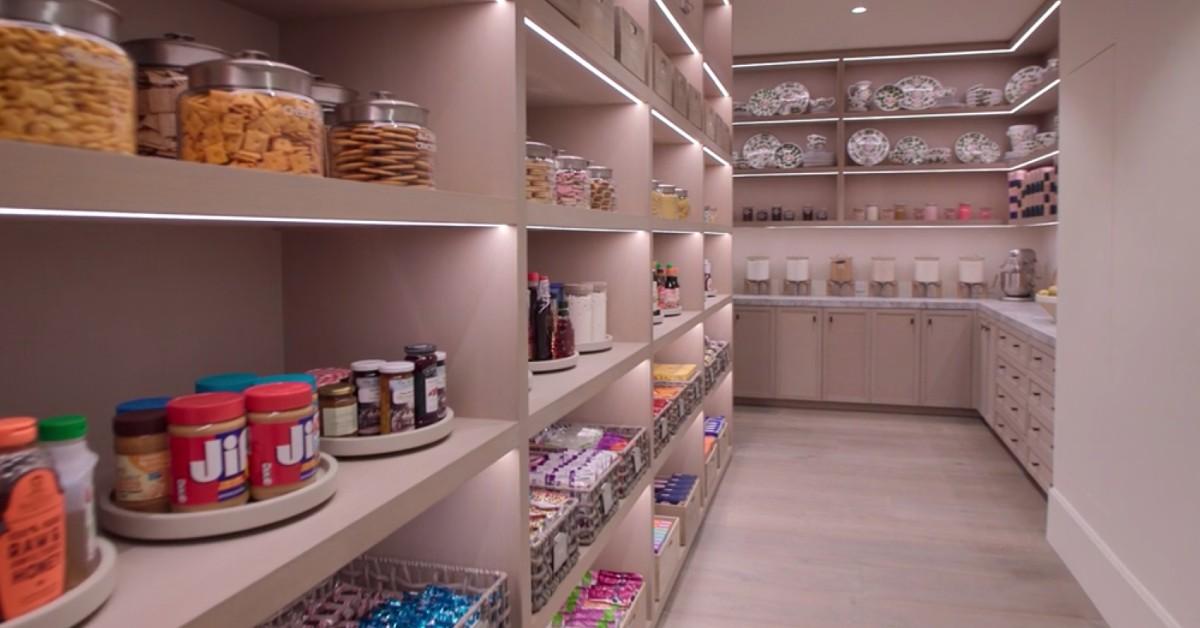 Article continues below advertisement
Khloe could convert her pantry into a mini grocery store if she wanted to. What was even more impressive was the fact that Khloe did so much of it on her own.
Momager Kris Jenner was in awe of Khloe's pantry and her new house overall. She said she was extremely proud of Khloe, nothing that, "She paid for everything herself, she organized everything herself, she chose everything herself, she used her imagination, her creativity, her resources, every single thing that went into this home is all because of Khloe's blood, sweat, and tears."
Of course, Kris was also thrilled that the new house is right next door to hers.
Article continues below advertisement
A familiar interior design team helped Khloe with her pantry.
Did you know that The Home Edit team helped Khloe with her incredible pantry? The team behind the Netflix series Get Organized With the Home Edit collaborated with Khloe to craft a custom organizational aesthetic for her pantry.
"It's always an honor organizing for the queen of organization, Khloe Kardashian!" they wrote on Instagram. "This pantry project was extremely special, and we worked closely with Khloé's team to create a custom aesthetic with specific solutions. By staining the backstock baskets, dispensers, and jars a custom color, it created a cohesive look throughout the entire space while delivering maximal function."
Article continues below advertisement
It's also important to note that Khloe stayed true to her own unique cookie-stacking method in her new pantry. Each type of cookie is stacked neatly around the side of the jar, with each jar getting its own label according to the specific cookie. (Even the regular and chunky Chips Ahoy are organized separately!)
The walk-in closet doesn't just have snacks like stackable cookies. Khloe's pantry also includes beautiful China dish sets, cookbooks (organized in a labeled bin, obviously), collagen powder (this detail was initially caught by Poosh), sugar dispensers, other food items like dressings, sauces, and pickles. Someone give Khloe her own interior design show already!
Khloe and her pantry will return in new episodes of The Kardashians, which drop on Thursdays on Hulu.