The Kardashians' Nannies Have Their Work Cut out for Them
The life of a nanny isn't always easy — and if you're the nanny to one of the world's most famous families, the Kardashians, which seems to keep on growing, things get a little more complicated. As the siblings continue to have children, it makes you wonder if the Kardashians have nannies or if they opt to do most of the parenting and caregiving themselves.
Article continues below advertisement
Even if it's the latter, it's hard to take issue with any one of them needing help with their children. Kim Kardashian has a full schedule at all times, it seems, and Khloé and Kourtney Kardashian have busy schedules of their own. Not to mention the fact that Kylie Jenner is a mogul in her own right. They just have a lot going on, and while kids don't always fit into the mix, they try to find time to be there for their kids, even if they need outside help.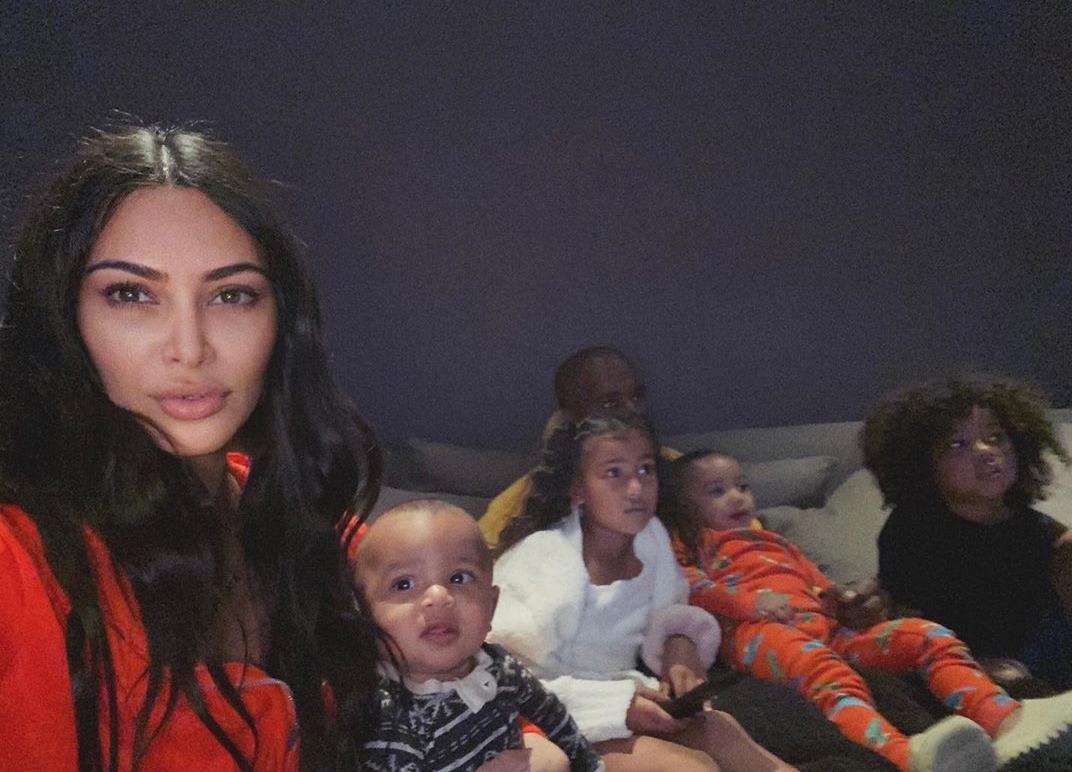 Article continues below advertisement
Do the Kardashians have nannies?
Unsurprisingly, most, if not all, of the adult Kardashian siblings who have kids have nannies on hand to help them out. The nannies aren't always seen on Keeping Up with the Kardashians, but the sisters have spoken about issues they have had with their respective nannies in terms of their kids' behavior.
In an episode of KUWTK Season 17, Kourtney explained a situation where her daughter, Penelope, scratched their nanny. It eventually led to the nanny quitting, and Kim shared a story of her own daughter, North, telling their nanny to go home and that she didn't need her. But having nannies is nothing new to the family, as Kris Jenner employed nannies for her kids when they were growing up, too.
Article continues below advertisement
Khloé tries to be hands-on when she can as Kim struggles as a single mom.
Viewers have seen Khloé interact plenty with her daughter True, who she shares with ex Tristan Thompson, on KUWTK. But she, too, needs help sometimes. In 2018, an insider told People that, while Khloé is all about spending time with her daughter for the majority of the day, she also appreciates having help on hand if she needs it.
Article continues below advertisement
It also helps to have company and support as she raises her daughter as a single mom.
"With the support and abilities she has to hire nannies and assistants, she's been a really, really great mom," the source told the outlet, of Khloé's parenting. "She's incredibly doting and hands-on as a mom. She's always been very maternal."
While Kim also enjoys playing with her kids and sharing their moments on Instagram and TikTok, the recently single mom has been transparent about her new chapter. Since filing for divorce from Kanye West in January 2021, their children split time between the couple. On an episode of The Kardashians, Kim opened up about how difficult a task like taking family Christmas photos can be for her four kids.
"Taking a family photo is the most stressful time in my life, like, no matter what," Kim explains in her confessional.
Article continues below advertisement
During the shoot, which included Khloe and True matching with Kim and her kids in SKIMS, Kim stated the children escalate her stress by "crying," arguing, and giving the photographers the middle finger. Although Kim has a staff of nannies, she admits she often needs time away from her kiddos.
"I really just need to lock myself in the room by myself for just a good 30 minutes," she says. "It's a lot; it's just a lot being a mom."
Article continues below advertisement
How many kids do the Kardashians have?
Kourtney was the first of the siblings to have kids, but now, the Kardashians — including Kylie Jenner — have a total of 10 kids. Kim has four kids, Kourtney has three, and Khloé, Kylie, and Rob Kardashian all have one child each. But, judging by the older sisters' growing families, the younger siblings may very well continue to grow their respective broods.
And with large families who live in the lap of luxury comes the need for a team of nannies to keep things under control. Obviously, it isn't always easy for them, and you kind of have to expect it.
Stream new episodes of The Kardashians Thursdays on Hulu.