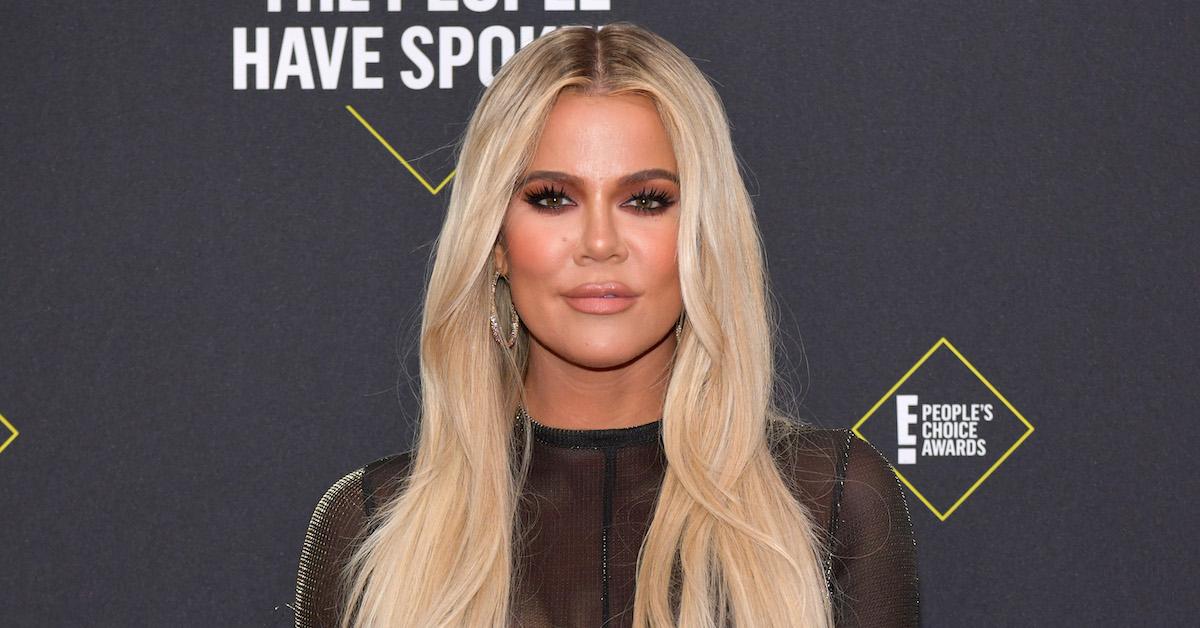 Khloé Kardashian Inadvertently Confirmed That Kim's Disneyland Photos of True Were Photoshopped
The Kardashians have had their fair share of photoshop fails through the years. From artificially slimmed-down waists and wildly accentuated derrieres, to warped backgrounds and nearly-unrecognizable faces, fans have come to expect a certain level of distorted reality from the Kar-Jenner clan. However, one incident involving Khloé Kardashian's daughter, True Thompson, truly perplexed fans for months. That is, until Khloé accidentally confirmed a popular theory.
Article continues below advertisement
Kim posted oddly photoshopped photos of True at Disneyland in December 2021.
On Dec. 31, 2021, Kim posted a pair of Instagram photos of Chicago West and True having a blast at Disneyland — except something was clearly off about True. She was a bit blurry and just not quite "right." Kardashian fans quickly called Kim out for a shoddy photoshop job, but they were still perplexed about why it was even needed in the first place.
Take a look for yourself.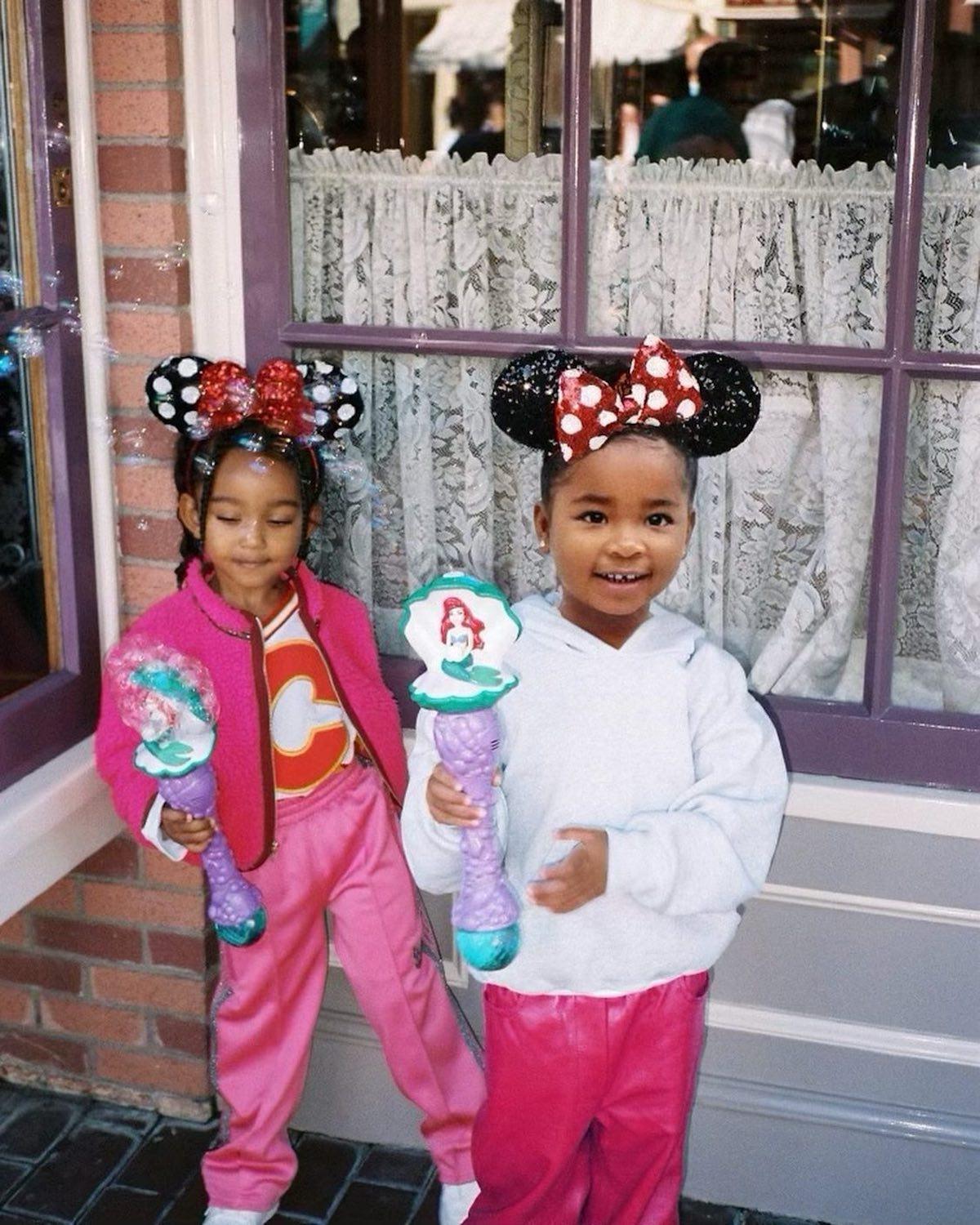 Article continues below advertisement
Neither Kim nor Khloé ever publicly addressed the speculation, despite the fact that the comments sections on many of their Instagram posts were flooded with fans criticizing them.
It didn't take long for fans to piece together what likely happened: True's face had been photoshopped onto Kylie Jenner's daughter Stormi's body. This checked out because Stormi and Kim's kids had visited Disneyland together a few months prior in October. Kylie even documented the Halloween visit via TikTok. What's more, Stormi was literally wearing the same outfit in October that "True" was wearing in the December photo.
Article continues below advertisement
Khloé Kardashian accidentally confirmed the photos of True were photoshopped in February 2022.
Fast-forward to April 2022, and it seems Khloé has confirmed the theory about True's face being photoshopped onto Stormi's body. This came in the form of a video posted to her Instagram story, per E! Online.
Mother and daughter were at "The Happiest Place on Earth" on April 12 to celebrate True's fourth birthday. "This is True's first time at Disneyland!" the doting mama said in a clip, noting they were going on the "It's a Small World" ride first.
Wait ... what?!
Article continues below advertisement
Some fans took to Twitter to call out the inconsistency of it having been True's first Disneyland visit. "The people have questions," someone tweeted alongside photos of "True" supposedly at Disneyland in October.
This time, Khloé actually responded, writing, "I f--ked this one up. Anyways ... let's focus on something else. Our show airs in a few days," with a plethora of laughing emojis.
Article continues below advertisement
People were still confused why the photoshop even happened in the first place. "Why even photoshop? Like why did Kim have to post the pics?" another Twitter user commented. "Could have just not posted them, then you wouldn't have to worry about any of this. LOL, just a thought."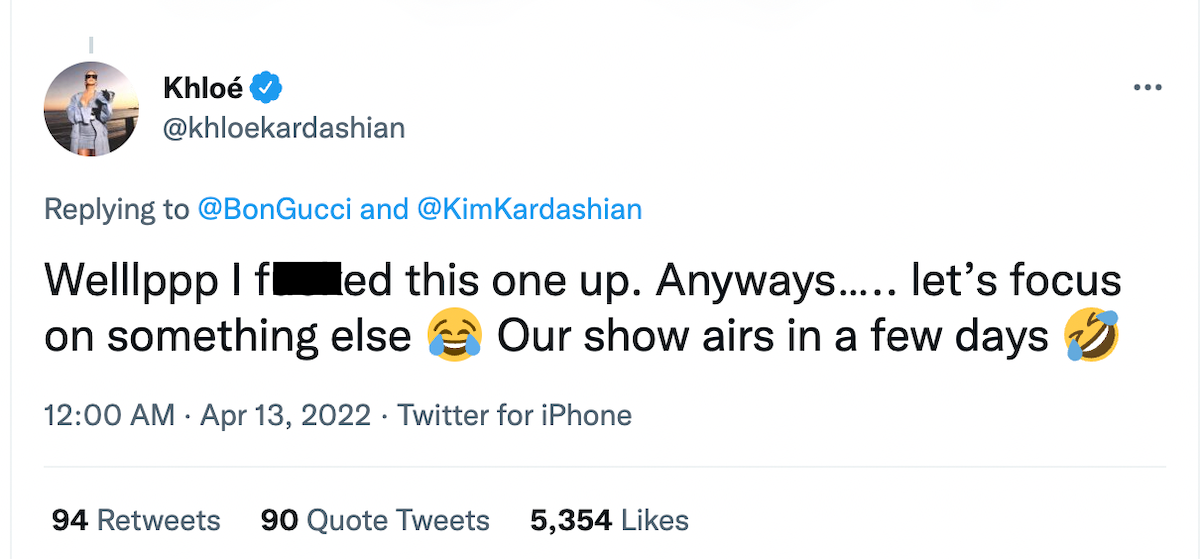 Article continues below advertisement
The world may never know what prompted Kim to make it look like True was included on their Halloween trip to Disneyland when she wasn't. But hey, at least fans have finally had their theory confirmed. One thing's for sure: This isn't the Kar-Jenner family's first photoshop fail — and it likely won't be their last.
New episodes of The Kardashians drop Thursdays on Hulu.