'KUWTK' Was a Powerhouse for the Kardashians, but Not All of the Storylines Were a Hit
'KUWTK' aired its series finale in June 2021. Throughout its 20 seasons, the show had several storylines fans might not remember.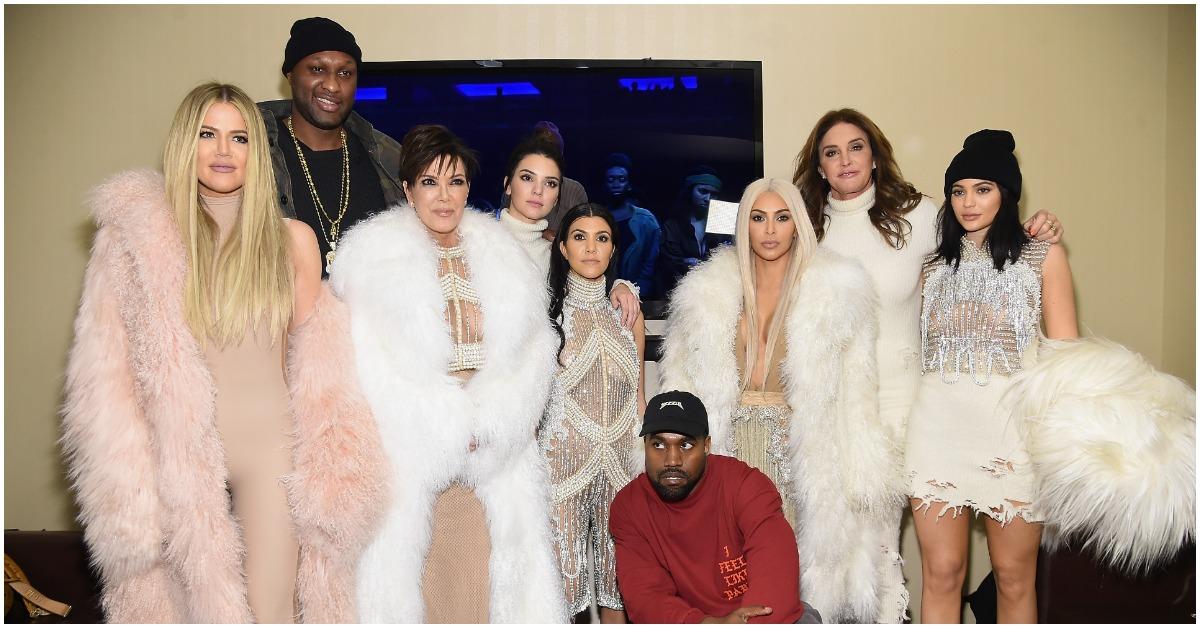 Article continues below advertisement
The famous family shared their divorces, pregnancies, business deals, and everything in between throughout their run on KUWTK. However, the groundbreaking reality series had several plot lines that were more memorable than others. Take a look back at some of the KUWTK storylines you might have missed.
Season 6, Episode 3: Kris Jenner wanted to change her last name back to Kardashian.
Although she was happily married to Caitlyn Jenner at the time, Kris wanted to change her last name back to Kardashian after being called "Kris Kardashian." She opted against it once she realized that using her ex-husband, Robert Kardashian, Sr.'s last name, would hurt Caitlyn's feelings, but when the couple divorced in 2015, Kris considered going back to the Kardashian name again.
Article continues below advertisement
Season 12, Episode 16: Scott Disick called out Kourtney Kardashian's gluten "allergy."
After giving birth to her son, Mason, in 2010, Kourtney began making health-conscious decisions about the food she and her kids ate. In Season 12, she informed her ex, Scott Disick, that she, Mason, and their other two children, Penelope and Reign, were switching to a gluten-free and dairy-free diet. Kourtney also stated she made the switch to combat her gluten allergy.
Article continues below advertisement
Fed up with her seemingly random lifestyle choices, Scott enlisted Kylie to replace his ex's non-dairy items with dairy. He also switched Kourtney's gluten-free bread with regular bread. Although she went along with it, Kylie eventually told her sister about Scott's plan and the Poosh founder confessed that she didn't have an allergy but wanted Scott to respect her and the kid's food preferences.
Article continues below advertisement
Season 5, Episode 7: Rob Kardashian had a fling with Khloe Kardashian's best friend, Malika Haqq.
KUWTK teased Rob Kardashian and Malika Haqq's flirtation in its first few seasons and the longtime friends took their relationship a step further in Season 5. The pair began spending more time together on the show, which frustrated Rob's big sister and Malika's BFF, Khloe.
Unfortunately, the romance didn't last long after Rosa Acosta informed Rob she was pregnant with his baby. Although she had a miscarriage, Rob and Malika decided to stay friends.
Article continues below advertisement
'Khloe and Kourtney Take Miami' Season 1, Episodes 1 and 6: Khloe Kardashian had multiple suitors when she and Kourtney lived in Miami.
When the Kardashians launched a new DASH store in Miami, Kourtney and Khloe traveled to the Magic City to set up the shop. In addition to opening the store, the Good American CEO also hosted a SiriusXM show, Khloe After Dark. During one episode, Khloe and her co-host, 106 & Park alum Terrence Jenkins, kissed at a club. However, their romance didn't go beyond the smooch.
Article continues below advertisement
Later that season, Khloe reconnected with her longtime friend, Omarion. In one scene, the "Icebox" singer asked her to consider taking their relationship out of the friend zone. After contemplating her decision with Malika, Khloe decided she and Omarion would remain platonic.
Article continues below advertisement
Season 5, Episode 4: Kim Kardashian's crush on her former bodyguard, Shengo Deane.
Following her 2011 divorce from Kris Humphries, Kim was more than ready to get back into the dating scene. In KUWTK Season 5, she hired Shengo Deane as her bodyguard for a trip to Australia. After gushing about how handsome her bodyguard was in her confessional, Kim was seen flirting with Shengo throughout the rest of the episode as he tried his best to keep the relationship professional.
Article continues below advertisement
The KKW Beauty founder eventually changed his mind in Kourtney and Kim Take New York. In the episode "Sexy in the City," Shengo emailed Kim and asked her out on a date. Despite the romantic date ending with a kiss, the relationship didn't go any further.
Article continues below advertisement
Season 1, Episode 2: Kris Jenner and Caitlyn Jenner hired adult film star Bree Olson to babysit Kendall and Kylie.
In Season 1, Episode 2, Kris struggled to maintain her household while simultaneously managing Kim and Caitlyn, and working on her clothing boutiques. She decided to hire a nanny to help with the day-to-day activities and babysit Kendall and Kylie. However, the nanny turned out to be a nightmare, smoking cigarettes and sunbathing topless while on the clock.
Article continues below advertisement
Kris and Caitlyn fired her, but years later, adult film star Bree Olson admitted to Cosmopolitan that her agency had booked her the KUWTK job. Bree also explained how she really did babysit Kendall and Kylie, despite being hired as an actress.
Article continues below advertisement
Season 4, Episode 4: Kylie and Kendall Jenner confronted Kim about lying to them.
Although Kim spent most of the episode telling "white lies" to get out of events such as lunch with Khloe and Kourtney, her actions took a toll on her relationship with Kendall and Kylie. After forgetting to take them to the beach, Kim told her little sisters she was sick. But when the younger siblings went to Kim's house with a "get well soon" plant, they noticd her taking shopping bags out of her car.
Article continues below advertisement
Kendall and Kylie yelled at Kim and smashed her plant on the ground. But to her credit, once she realized the error of her ways, Kim apologized to her sisters and vowed not to lie to them again.
Watch every episode of Keeping up With the Kardashians and catch The Kardashians Thursday nights on Hulu.