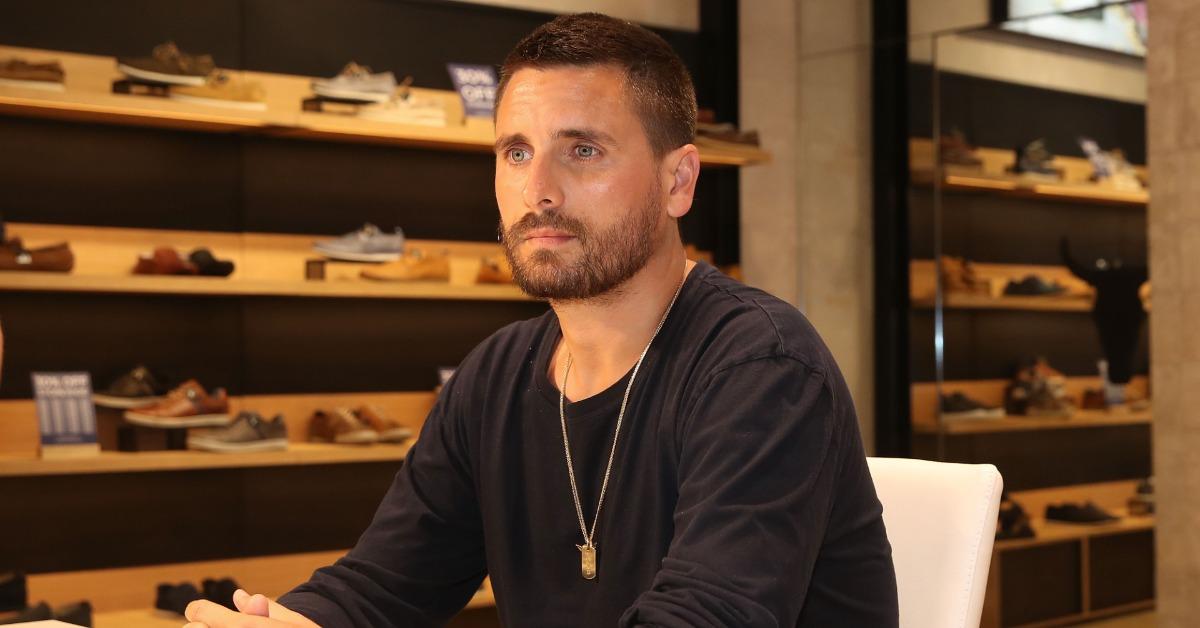 All of the Women Scott Disick Has Been Romantically Linked to Since Kourtney Kardashian Split
Scott Disick was previously with Kourtney Kardashian for eight years. Since their breakup in 2015, he has dated Sofia Richie and Amelia Hamlin.
When fans first met Scott Disick on the series premiere of Keeping Up With the Kardashians in 2007, the Talentless founder was romantically involved with Kourtney Kardashian. Throughout the series, they would have three kids as well as have an on-and-off relationship until 2015.
Article continues below advertisement
After their split, Scott remained close with her family — even as he began pursuing other women. In 2017, he began dating Sofia Richie, who was 15 years his junior. They broke up in 2020, and Scott began making public appearances with Bravo reality TV star Amelia Gray Hamlin. They dated for about a year. Then, Scott was seen around Holly Scarfone, aka "Hurricane Holly," from Season 3 of Netflix's Too Hot to Handle, as well as being spotted out and about with a few other women.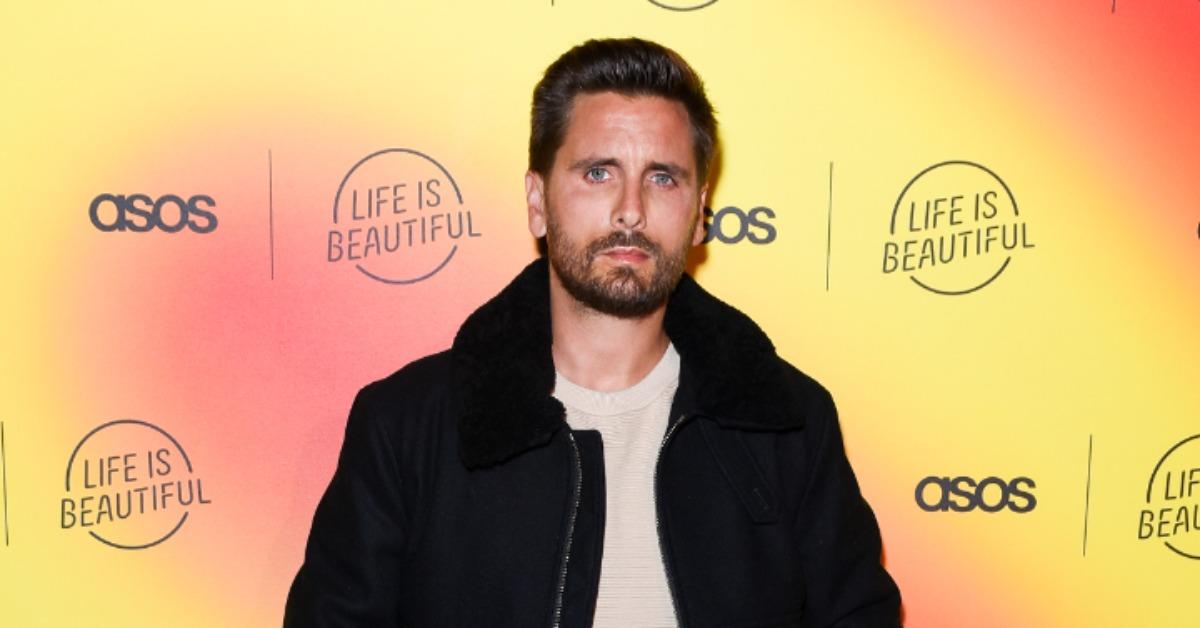 Article continues below advertisement
Nowadays, it appears that Scott has a new boo, and he doesn't seem afraid to show his affection for her publicly.
So, are the rumors true? Is Scott taken again? Keep reading to find out more about Scott's love interests and relationships post-Kourtney Kardashian.
Scott Disick's current girlfriend is Rebecca Donaldson.
Scott and Rebecca were seen out and about grabbing lunch together in Malibu on April 5, 2022, per Daily Mail. The publication also noted that the duo later went to Catch, a popular Los Angeles hotspot, as well as a party at On The Rox after that. While going to the party, Scott and Rebecca were spotted hand-in-hand, leading fans to believe that they may now be an item.
Article continues below advertisement
Rebecca is a 27-year-old U.K.-based model with around 40,000 followers on Instagram as of the time of writing. From her page, we can see that Rebecca works in the fashion industry and owns an activewear line. Her page is full of her donning trendy outfits in various international locations, as well as participating in various brand partnerships.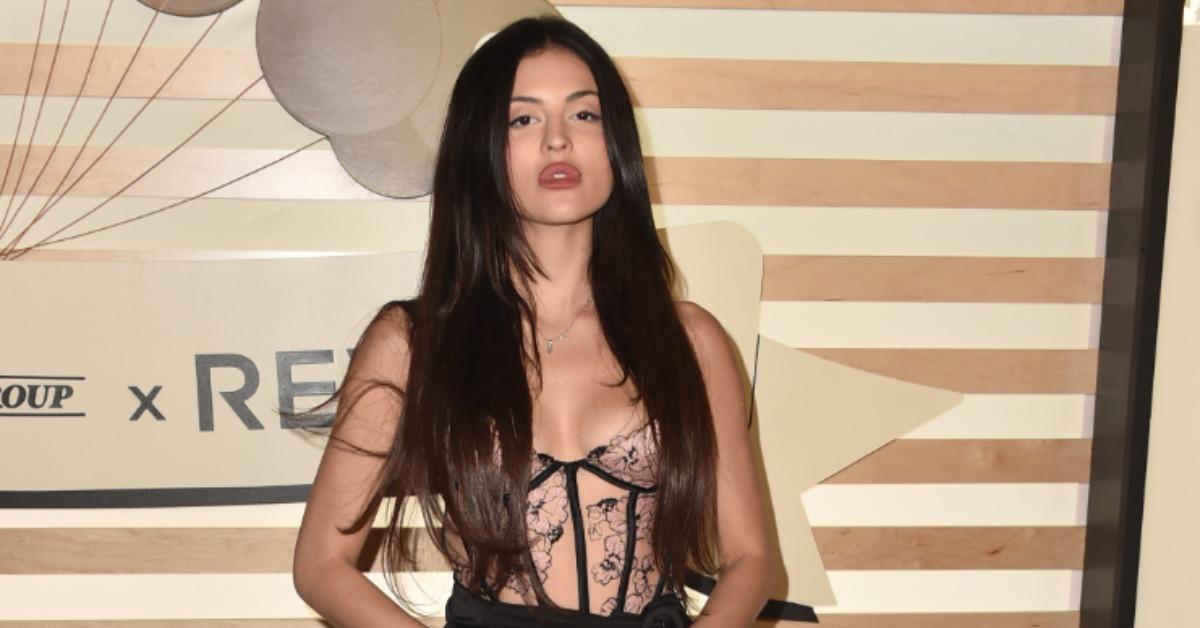 Article continues below advertisement
Despite the evidence pointing toward it, neither Scott nor Rebecca have confirmed that they're officially an item. However, an unnamed source told the Daily Mail that Scott is "smitten" and is "very serious about dating" Rebecca.
"He has cut all ties with other women he was seeing and talking to, to focus on his relationship with Rebecca," they told the publication. "He really likes her and wants a long term girlfriend."
Scott Disick was previously linked to Holly Scarfone from 'Too Hot to Handle' Season 3.
On Feb. 24, 2022, Scott Disick was spotted getting dinner with Holly Scarfone in Malibu, Calif. according to E!. The following week, the pair was seen together again on March 3 — but this time, they were heading into a nightclub in Paris, per Just Jared.
While these public outings may be nothing more than just two friends hanging out, one Instagram interaction between the reality stars suggested that they were romantically involved in some way, at least briefly.
Article continues below advertisement
Holly shared a sexy photo of herself wearing lingerie with the Eiffel Tower in the background. "Lounging in the city of amour. Photo creds to @letthelordbewithyou." For context, @letthelordbewithyou is Scott Disick's Instagram handle.
As of writing, neither Scott nor Holly ever publicly confirmed their relationship.
Article continues below advertisement
Some other women that Scott has been spotted out with on occasion include Hana Cross, per E! News, and Bella Banos, per Page Six. If one thing is evident from all of this, it's that Scott is having no trouble keeping himself occupied in the romantic department!
Scott Disick and Amelia Gray Hamlin broke up in September 2021 after a year of dating
When Scott and Amelia first got together, they were both newly out of other relationships. They were initially spotted together at a Halloween bash in October of 2020. About a week later, Scott and Amelia shared photos of food from the same restaurant on Instagram, which further fueled the speculation that the two were dating.
The pair didn't actually confirm their relationship until Valentine's Day 2021, though Amelia had shared an Instagram story with Scott on Thanksgiving 2020.
Article continues below advertisement
A few months after they went Instagram official, Amelia was there to ring in Scott's 38th birthday in May of 2021. She posted a tribute to her beau on Instagram.
"I love you," she wrote in part of the caption, which demonstrated just how serious the two had gotten in their romance.
When Amelia celebrated her 20th birthday about a month later in June of 2021, Scott gifted her a diamond-encrusted cross necklace and a signed Helmut Newton print.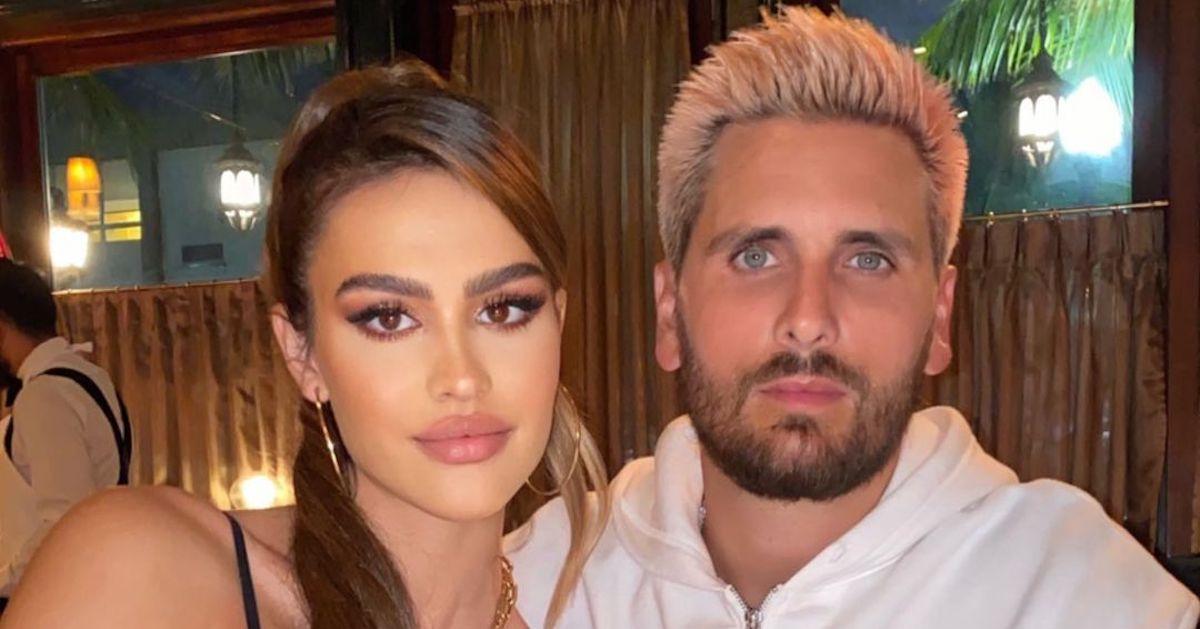 Article continues below advertisement
Sadly, in September of 2021, TMZ reported that Scott and Amelia had officially called it quits. The outlet initially reported that Scott had been the one to break up with Amelia, with sources saying that he simply didn't see a future long-term with her. However, later reports indicated that Amelia had actually been the one to pull the plug.
The couple's breakup came hot on the heels of scandal. Just days prior to the breakup announcement, Kourtney Kardashian's ex, Younes Benjima, shared screenshots of a gossipy DM that appeared to be from Scott. "Yo, is this chick OK?" Scott wrote about a picture of Kourtney with her current beau, Travis Barker. "Like, what is this? In the middle of Italy," he continued. Younes replied, "Doesn't matter to me as long as she's happy. P.S.: I ain't your bro," then shared the DM on his Instagram Stories.
Article continues below advertisement
Initially, it looked like Amelia was going to weather this latest storm at Scott's side, but that obviously didn't happen. She eventually posted her own pointed Instagram Story: A quote saying, in part, "Never settle for less ... especially not with your heart ... You deserve the best."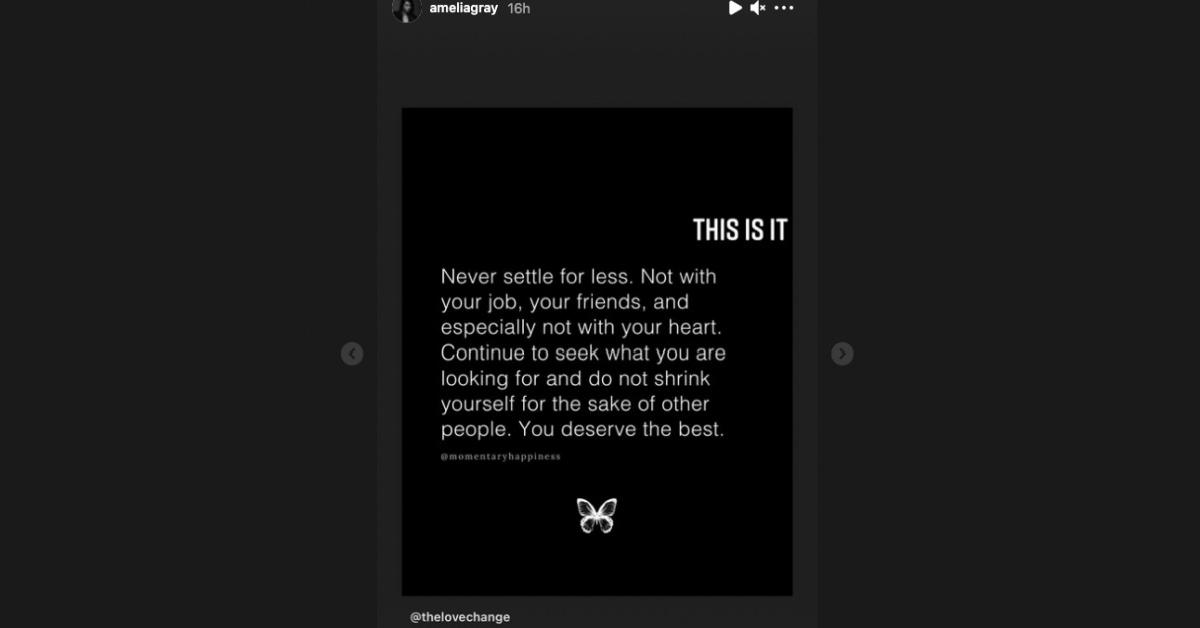 Article continues below advertisement
Post-Kourtney Kardashian split, Scott dated Sofia Richie for three years.
After ending things with Kourtney, Scott began dating Sofia Richie in September 2017. The pair seemed to be quite happy together for a while. In fact, a source told Us Weekly engagement was on the table for them: "[They] have talked seriously about getting engaged," the source told the outlet in June 2019. However, they never quite made it to the altar.
In May 2020, they officially ended their relationship.
During a candid chat with Kourtney on KUWTK, Scott explained why he and Sofia broke up. In short, he said that they could not make it work due to the fact that his priorities were still mainly his kids and Kourtney.
Even though Scott and Sofia couldn't make it work, the series of other women he has been linked to in the time since is evident that he is having no trouble finding love in any way, even if it's fleeting.