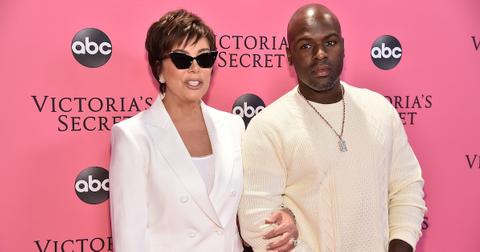 Kris Jenner's Relationship with Corey Gamble Is the Most Private Thing in Her Life
By Pippa Raga

Updated
If there's one family that we love to keep tabs on, it has to be the Kardashians. America knows it so well they gave the family a reality show and fittingly named it Keeping Up with the Kardashians. After all, this is a huge family — and not just because there are six siblings the show follows day in and out.
After all, this is a huge family — and not just because there are six siblings the show follows day in and out. Most of the Kardashians now have kids of their own, and with their breakups, dramatic scandals and infidelities, it can be difficult to keep track of their goings on.
But Momager Kris Jenner, 63, keeps particularly private, especially for someone whose life is in the spotlight 24/7. 
Which is why many fans are wondering whether she still dates her boyfriend Corey Gamble, 38. So, are Kris Jenner and Corey still together? Keep reading to find out.
Kris and Corey started going out in 2014.
Corey and Kris met in Ibiza at fashion designer Riccardo Tisci's 40th birthday party back in August of 2014. And it sounds like it was love at first sight. "She had on this nice-ass dress, and she was looking good," he recalled in a 2015 episode of KUWTK.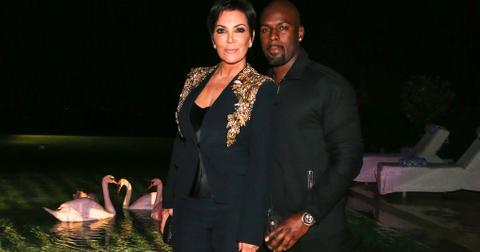 "I waited till she was off on her own and we started talking," he continued. Corey asked Kris to dance, and says "it went from there." Sexy! A little over a month later, Corey posted a selfie of the new couple on his Instagram account (he's a big fan of selfies), and the rest is history!
He began appearing as a regular on KUWTK a few months later in 2015, and has been shown traveling with Kris, hanging with the grandkids, and arguing with Khloé, who's always very protective of her family.
Kris was ready to date after settling her 2015 divorce.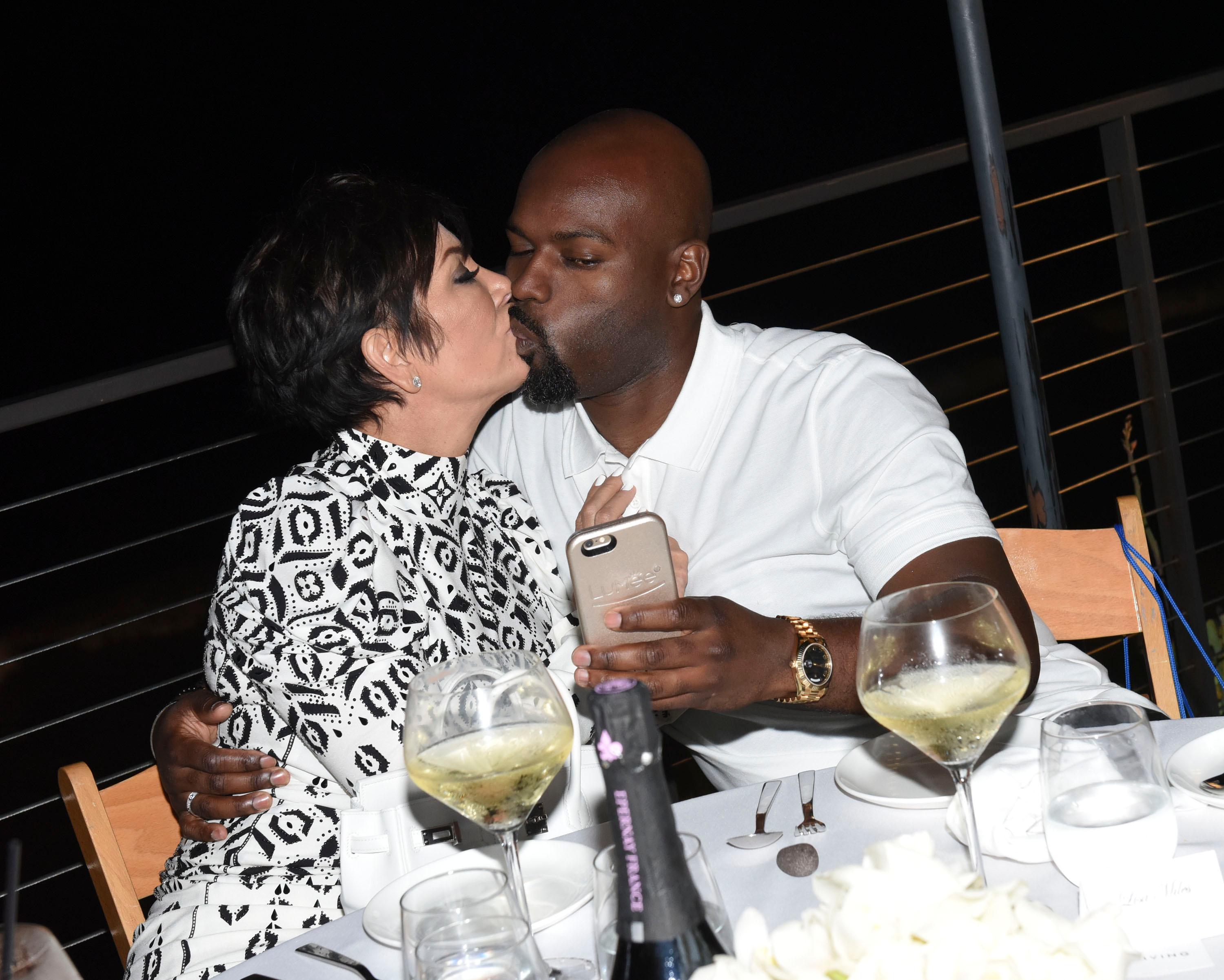 Kris began her relationship with Corey on the heels of her breakup with Caitlyn (formerly Bruce) Jenner, her partner in marriage of 24 years. Prior to that, she was married to the late lawyer Robert Kardashian, the father of Kourtney, Kim, Khloé, and Rob Kardashian. 
And these days, although she keeps her Instagram pretty focused on highlighting her kids' numerous accomplishment, she does share the occasional gushing pic of her boyfriend Corey.
So, are Kris and Corey still together today?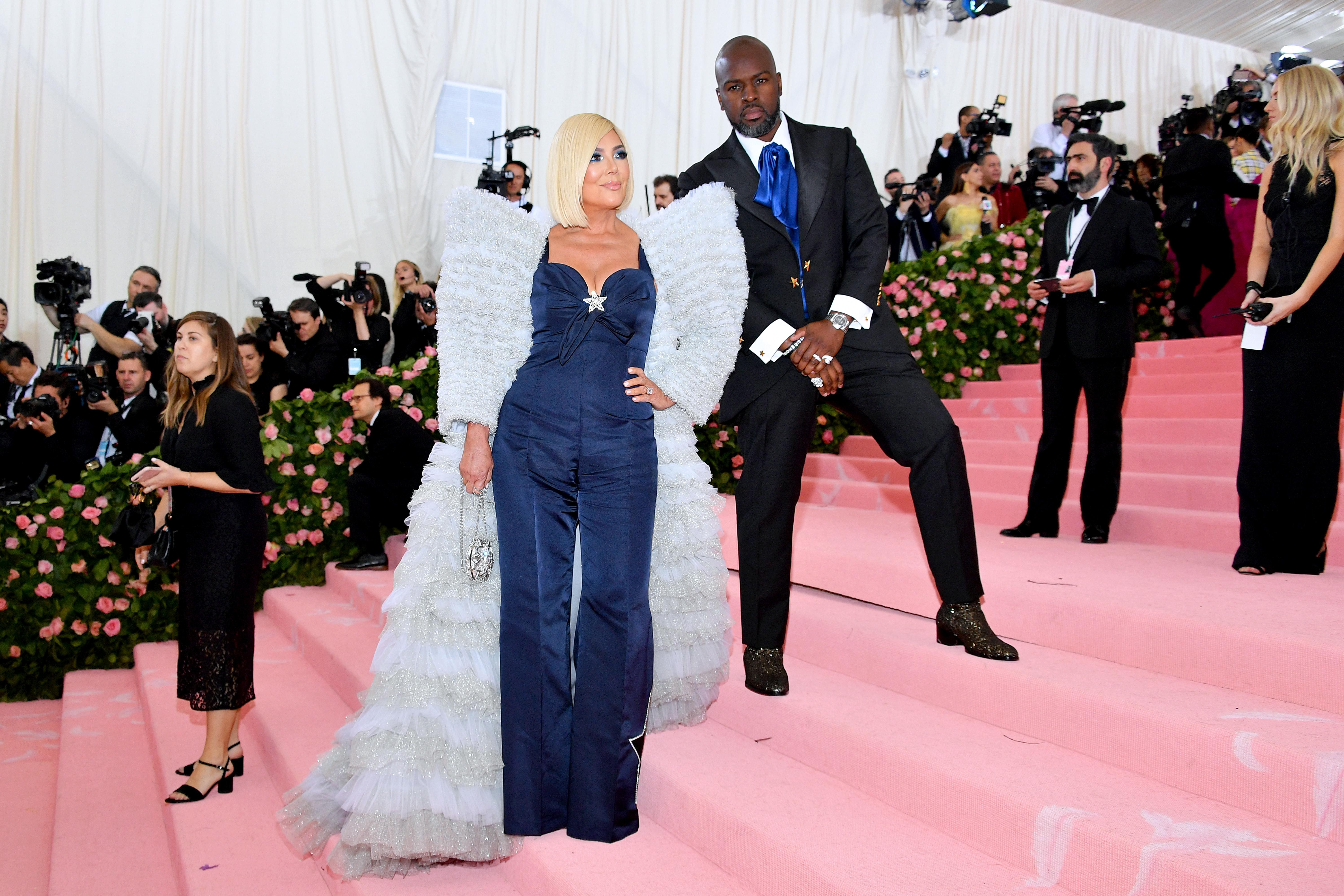 From the looks of Kris and Corey's social media pages, it seems they're very much together and very much in love. Both took to Instagram to post their (honestly disappointing, but whatever) Met Gala looks. "An incredible night!" wrote Kris, while Corey just took to captioning the photo "2019."
This isn't to say that Corey doesn't gush about his partner, however, and any fan or viewer of Keeping Up With the Kardashians knows he's one of the most doting and supporting partners we see on the show. He captions some images of Kris "Daily crush" and notes "her pretty smile." Adorable!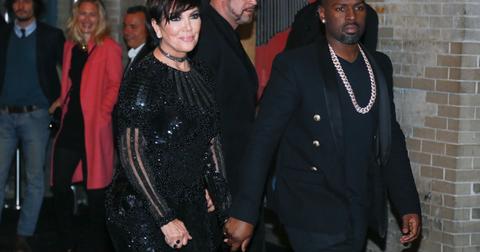 Here's what Kris says about her "Ride or Die."
Though we mentioned that Kris definitely keeps her Instagram brand business-focused, using it primarily to brag about her children's accomplishments and, like any grandmother, show off her adorable grandkids, she does occasionally shout out her boo, Corey.
On Corey's November 10th birthday, she wrote, "Happy Birthday to my Ride or Die!!! You are amazing babe I love you!! Thank you for everything you do for all of us... you are always holding it down." Five days earlier on her own birthday, she wrote, "Thank you Corey for all of the birthday love and surprises!!!"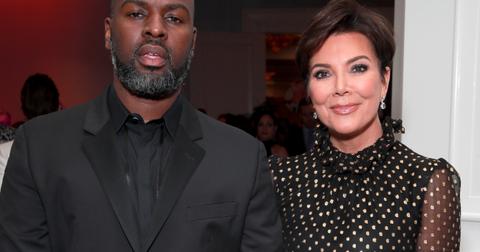 "Thank you for being there for me always, unconditionally," she captioned another selfie of the two. "I love you ... you are such a blessing in my life." 
It seems this couple has been going strong for almost five years now, and we couldn't be happier for them. 
Especially considering all the scandals and infidelities the family has found itself at the center of, we're very glad that Kris and Corey are still happy in their relationship.
Catch Corey and Kris being #couplegoals on Keeping Up with the Kardashians Sundays at 9 p.m. on E!