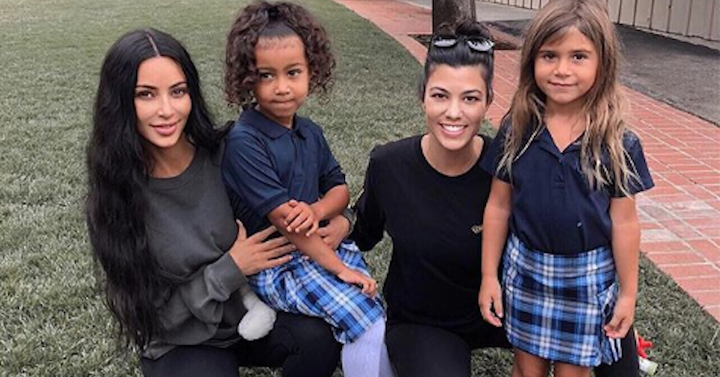 We Finally Figured Out Where the Kardashians Send Their Kids to School
Unless you're living under a rock, you probably know by now that Kim Kardashian, 38, is studying law despite having no college degree. Whatever, she found a loophole and you can too, as long as you dropped out of college with enough credits.
Article continues below advertisement
We're talking about Kimye's daughter, North, 5, and Kourtney's daughter, Penelope, 6, who posed together in their adorable uniforms on their first day back from spring break. "Spring Break is over ," Kim captioned the photo of the cousins about a week ago.
So, where do the Kardashian kids go to school?
Article continues below advertisement
Because the photo wasn't location-tagged, we did a little bit of digging to figure this out. Now, I need to out myself as a uniform girl, because as any readers will know, uniforms can recognize uniforms, and I was always able to figure out where my peers went to school based on the colors of their plaid skirts!
Though I graduated from my uniform days over a decade ago, but I think this is an acquired skill for life. Anyway, when I caught sight of the blue and white skirt North and Penelope were rocking, I have to admit it looked very familiar. Not just because mine was pretty similar, but because that seems to be the lower school spring uniform for the Sierra Canyon School. Alternate skirt options seem to be a solid gray, khaki or navy — lucky kids!
Article continues below advertisement
You might recall that Kim and Kourtney's sisters Kendall and Kylie Jenner also attended Sierra Canyon — where tuition runs between $27,550 and $36,250 depending on the grade — for some of their schooling, before focusing on their careers and reverting to homeschooling.
Article continues below advertisement
But the Jenner girls aren't Sierra Canyon School's only notable celebrity alums. Alec Baldwin, Jamie Foxx and Will Smith all decided to sent their daughters there. Fashion designers Michael Kuluva and Cecilia Cassini also graduated from this Chatsworth, CA day school, as did Marvin Bagley III of the Sacramento Kings.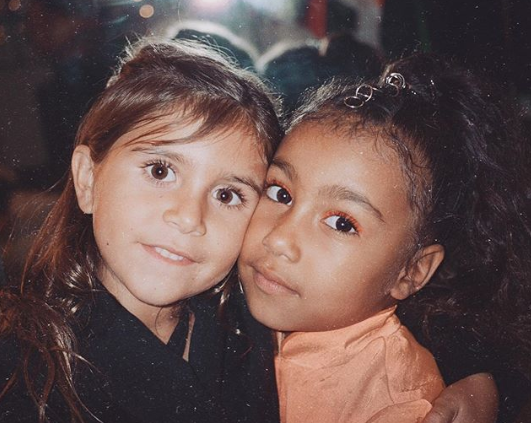 Article continues below advertisement
Although it's not touted as the best school academically speaking, Sierra Canyon is where you want to send your kid if you'd like to end up with an "all-around well-balanced child," according to The Hollywood Reporter. We suppose that explains why so many wealthy and notoriously out-of-touch celebs choose to send their kids here.
"Students here are taught that academic and extracurricular success fuel one another, and are encouraged to try new athletics — we have a no-cut athletic policy — and all students take an arts curriculum that includes everything from visual arts to film studies," the head of Sierra Canyon School told THR.
Jamie Foxx's daughter Corinne opened up about her experience at Sierra Canyon to echo those sentiments. "From middle school through high school, we were encouraged to seek out hobbies or studies that interested us personally," she said. Plus, Sierra Canyon boasts pretty impressive diversity stats. Forty-eight percent of students identify as students of color, and families come from 90 different zip codes.
Don't miss a new episode of Keeping Up With the Kardashians on E! when it airs this Sunday at 9 p.m.