Rob Kardashian Announces He's "Back" in New Instagram Post
What's Rob Kardashian up to now? The former reality star shared pictures of himself attending sister Khloe Kardashian's birthday, and says he's "back."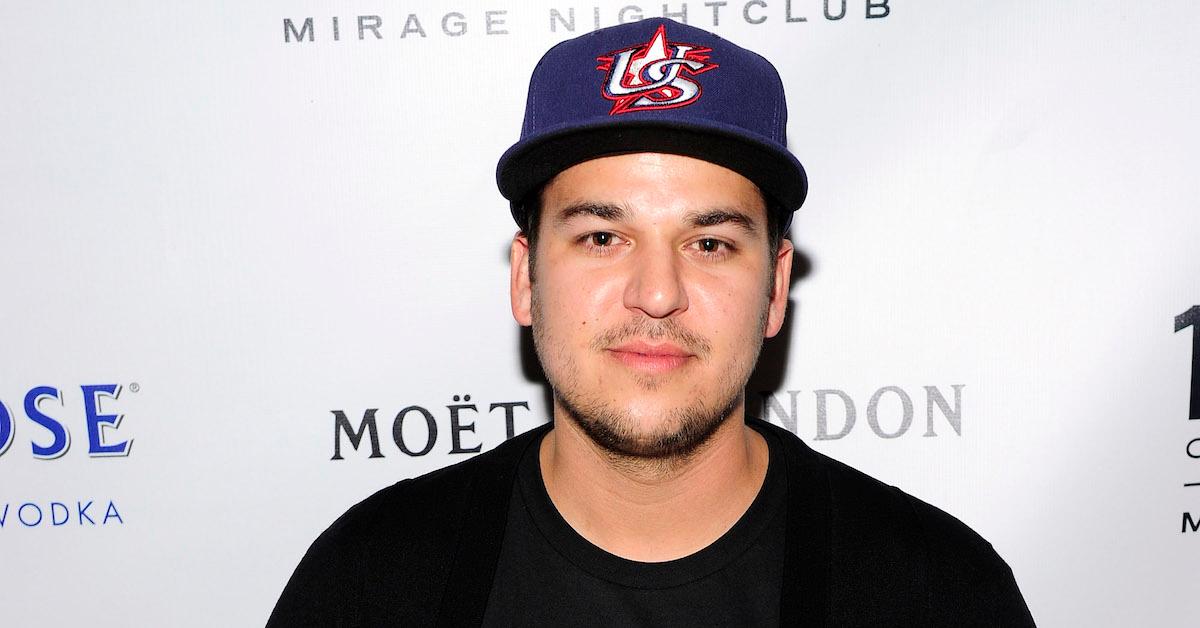 Rob Kardashian has mainly kept out of the public eye following his nasty 2016 split from ex-fiancée Blac Chyna. While fans have spotted the 33-year-old at more family events, including the infamous Kardashian Christmas party, the reality star stopped posting pictures of himself altogether and was rarely seen on the hit series Keeping Up With the Kardashians.
Article continues below advertisement
Fans questioned when he was going to make his return to the spotlight, but Rob seemed to be solely focused on being a doting dad to daughter Dream (Kendall even said on The Late Late Show that Rob was the best KarJenner parent). Scroll down for an update on Rob, including his most recent weight loss pictures, and an update on his relationship with Chyna.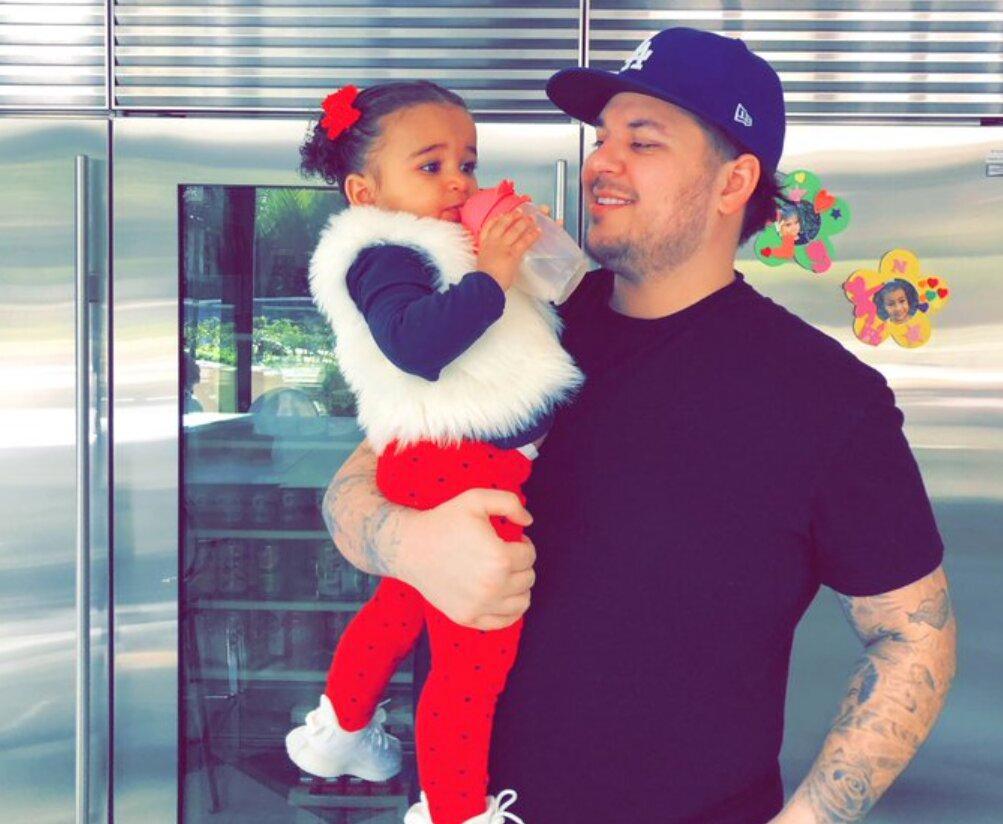 Article continues below advertisement
Where is Rob Kardashian now? Reality star announces he's "back."
The entrepreneur, who owns a sock line called Arthur George, stopped appearing as a regular on Keeping Up with the Kardashians after Season 7. His sporadic appearances on the show nearly stopped altogether, and his family often talked about his absence from family trips and parties (including Kim's 2014 wedding to Kanye West). They cited his discomfort with his weight.
However, Rob recently announced he's "back" in a new Instagram post. So, does this mean he's ready to start making more public appearances?
While celebrating older sis Khloe Kardashian's birthday, Rob shared several pictures of himself alongside friends and family. "Woo back baby," he captioned one photo.
Article continues below advertisement
Not only has Rob noticeably slimmed down, but he also appeared happy and confident, smiling in several of the pictures.
Article continues below advertisement
Though his sisters are total moguls in the business world (let's not forget how a then-22-year-old Kylie sold her makeup brand for a cool $600 million) Rob is also creating an empire for himself and Dream. In addition to his sock line, Rob launched a streetwear clothing company, Halfway Dead, in June of 2019.
He recruited the help of his family to promote the clothes, and sister Kim posted an Instagram with her wearing a T-shirt from the line.
What's going on with Rob Kardashian and Blac Chyna?
Though none of the other KarJenner's posted photos with Rob at the time, his presence at Kim's party had many hoping he was on the right track to potentially return to making cameos on the show. But, his past issues with ex Blac Chyna makes that a difficult prospect.
Article continues below advertisement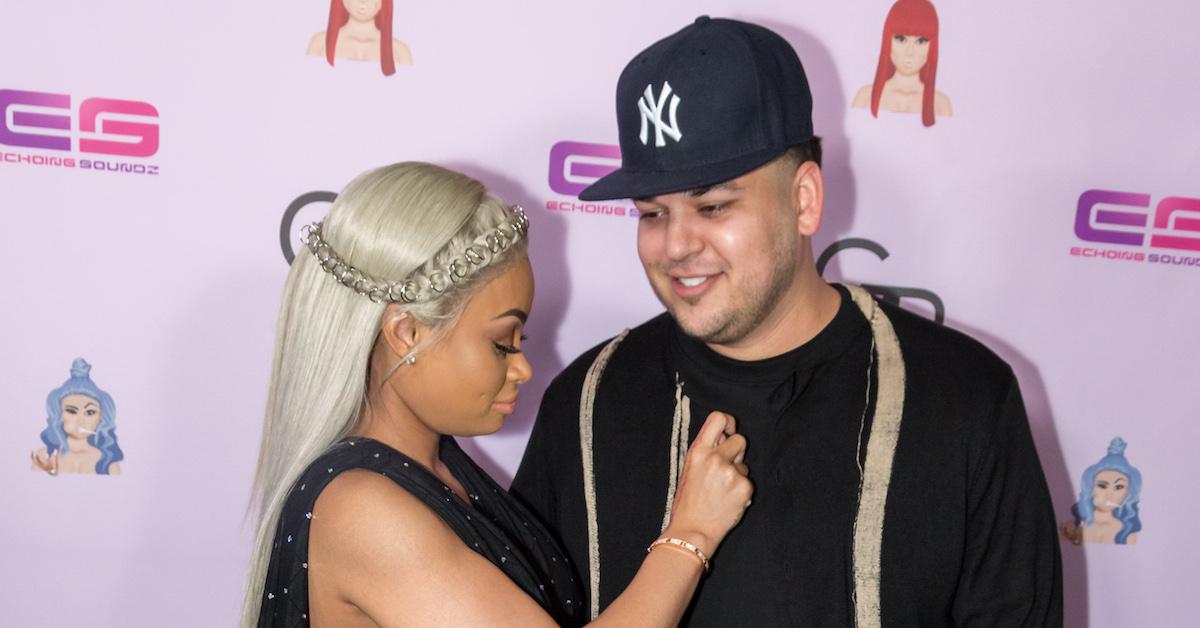 Rob deleted his first Instagram account three years ago, after he posted a nude photo of Chyna (whose real name is Angela White) during a rage-filled rant. He's since gotten another Instagram account, but it is run by Kris Jenner, and he did not post pics of himself.
Article continues below advertisement
He and Blac Chyna had a hugely public relationship and breakup, and Rob's sisters had even warned him against dating her on the show. Their breakup led him to further slip away from a public life. But, things have improved between them in the years since, for the sake of their daughter.
The former couple made amends in February after a lengthy custody and child support battle. In 2019, Rob tweeted, "Angela and I are both actively co-parenting and there are no pending or active custody cases."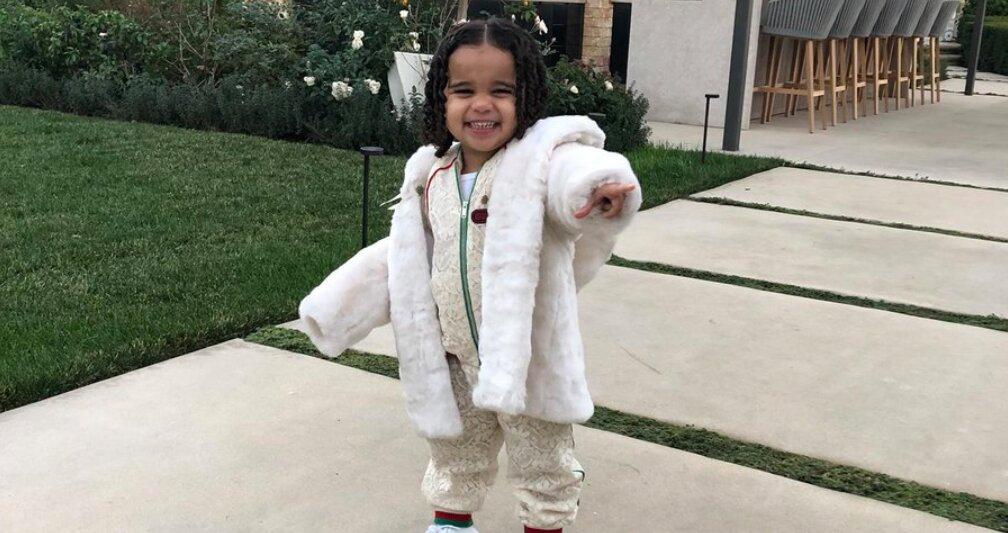 Article continues below advertisement
Chyna added, "Robert and I['s] only concern is what's in the best interest of our daughter that we both equally love. Additionally, Robert is a wonderful father to our Dreamy!"
According to reports, the pair shares joint custody of Dream and Rob no longer needs to pay Chyna $20,000 a month in child support.
In late March, Rob once again addressed rumors about the duo's legal troubles. "Angela the mother of my child whom I have a wonderful relationship with decided to drop the child support case because she felt it was in the best interest of our daughter," he shared.
Article continues below advertisement
In response to allegations that Chyna was being a negligent parent, Rob said, "Reports of her wanting to have drinks was totally false and her being late was in reference to a prior meeting concerning our daughter. Please stop creating all these falsehoods concerning Angela and I."
Despite the constant speculation surrounding their situation, it looks like Dream is blissfully unaware of any issues. The tot is frequently seen smiling on her parents' social media accounts, and her famous aunts often dote on her as well.