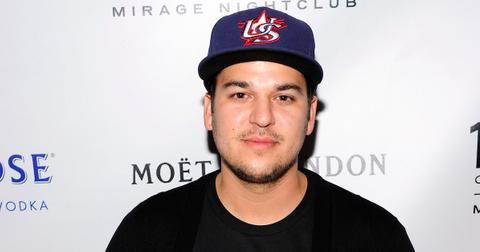 Rob Kardashian's Reportedly Doing, Like, Really, Really Well These Days
By Allison Cacich
Rob Kardashian may have returned to a reclusive lifestyle following his nasty 2016 split from ex-fiancée Blac Chyna, but almost two years after an ugly Instagram outburst in July 2017, the father-of-one appears to be doing wonderfully and is focused on getting his life back on track.
The 32-year-old hasn't been seen out in public for a long time, but continues to be a doting dad to daughter Dream, 2, according to his sisters. Scroll down for an update on Rob, including the status of his relationship with Chyna.
Where is Rob Kardashian now?
The entrepreneur, who owns a sock line called Arthur George, avoids being photographed by the paparazzi — or anyone else for that matter, including his social media-obsessed family.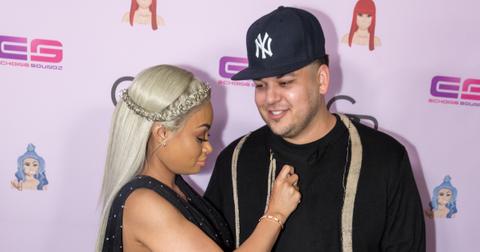 Though Rob deleted his Instagram account two years ago after posting a nude photo of Chyna (whose real name is Angela White) during a rage-filled rant, the Dancing With the Stars alum occasionally pops up on Twitter, where he's been spreading a surprising amount of positivity over the last few months.
In April, Rob tweeted that he was "so proud" following the launch of the UCLA Robert G. Kardashian Center for Esophageal Health, which is named after his late father. He's also shared photos of Dream, posting an extra special message on Feb. 14. "Happy Valentine's Day baby girl!! Daddy LOVES YOU," the proud papa wrote.
Rob and Blac Chyna are no longer fighting over custody.
The former couple made amends in February after a lengthy custody and child support battle. On Feb. 26, Rob tweeted, "Angela and I are both actively co-parenting and there are no pending or active custody cases."
Chyna added, "Robert and I['s] only concern is what's in the best interest of our daughter that we both equally love. Additionally, Robert is a wonderful father to our Dreamy!"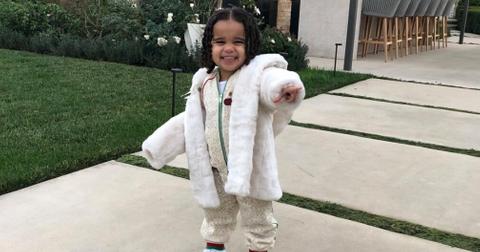 According to reports, the pair shares joint custody of Dream and Rob no longer needs to pay Chyna $20,000 a month in child support.
In late March, Rob once again addressed rumors about the duo's legal troubles. "Angela the mother of my child whom I have a wonderful relationship with decided to drop the child support case because she felt it was in the best interest of our daughter," he shared.
In response to allegations that Chyna was being a negligent parent, Rob said, "Reports of her wanting to have drinks was totally false and her being late was in reference to a prior meeting concerning our daughter. Please stop creating all these falsehoods concerning Angela and I."
Despite the constant speculation surrounding their situation, it looks like Dream is blissfully unaware of any issues. The tot is frequently seen smiling on her mom's social media accounts or on her aunts' Instagram pages.
What's the latest on Rob Kardashian's weight loss?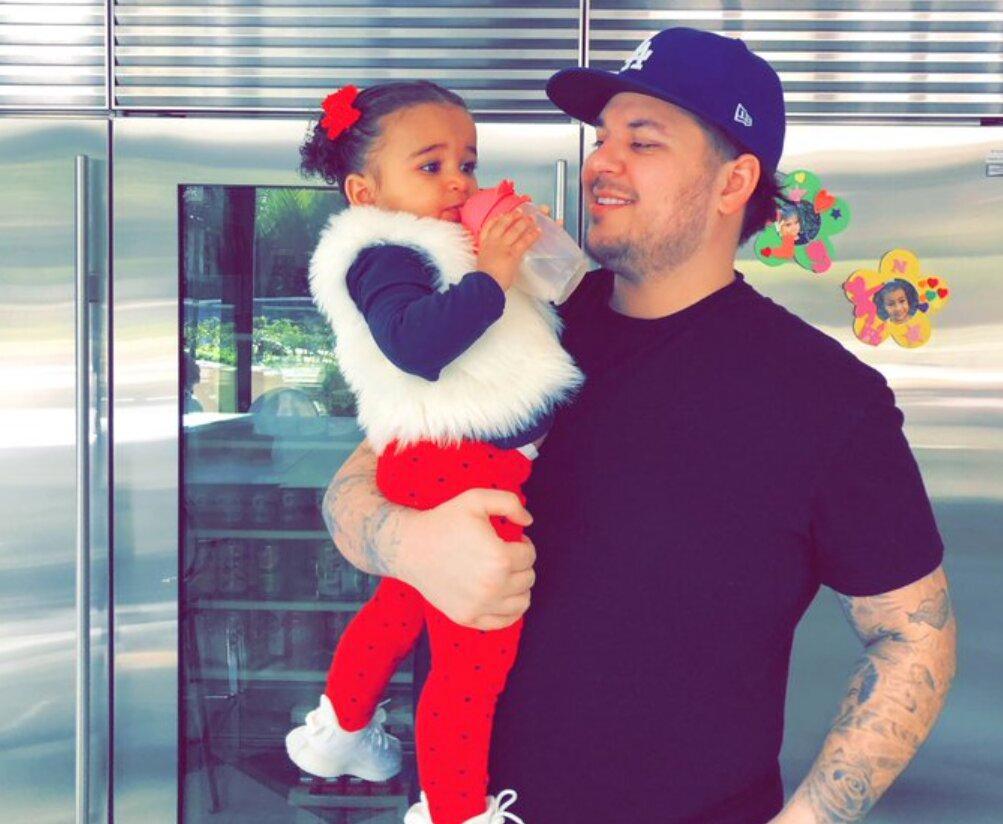 Since Rob hasn't been photographed in more than a year, fans have no idea what he looks like now or if he's continued to lose weight.
Back in 2016, the USC grad admitted to weighing 248 pounds after losing 50 pounds earlier that year. Rob's insecurities about his appearance ultimately made him miss sister Kim Kardashian's wedding to Kanye West in 2014.
"I was doing my suit fittings in Paris right before the wedding and I just wasn't comfortable," he previously told People magazine. "I'm 6'1" and at my most I probably weighed 300 pounds."
Though Rob added that he's "very good at disappearing," we hope he's poised to make a comeback soon.
Watch new episodes of Keeping Up With the Kardashians on Sundays at 9 p.m. ET on E!