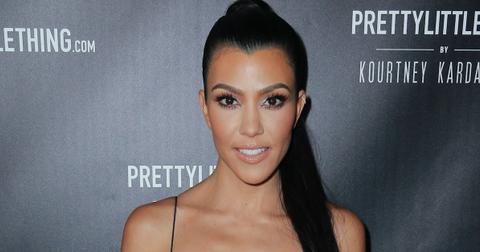 Kourtney Kardashian Now Has Two Adorable Dogs Thanks to Santa Paws
By Lizzy Rosenberg

Updated
But one thing I, personally, can't stand is how the Kardashian-Jenner clan is constantly buying new pets (of course they don't adopt — don't be silly!) but then, their old pets mysteriously disappear. Seriously, their pets come and go, which is precisely why fans are worrying that Kourtney's new Christmas puppy means she got rid of her other dog. So with that, you might be wondering, "what kind of dogs does Kourtney Kardashian have?" Both the puppy — and her older dog — are seriously too cute.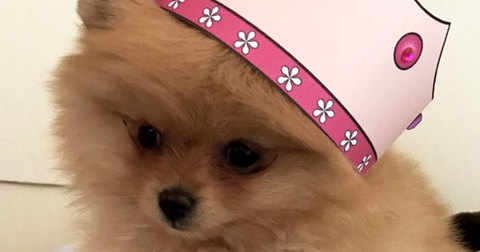 Kourtney Kardashian now has two dogs.
Kourtney has had Honey for almost four years now, according to Daily Mail, after she and Kim bought two puppies from the same litter in 2017. Honey is a small, fluffy Pomeranian who absolutely loves cuddling, and looks great in plaid. Seriously, all of her gear combined is probably worth more than what any of us make in a year, but that's OK — Honey deserves the best.
A few months back in October 2019, Kourtney posted a photo to Instagram featuring Honey and her daughter, Penelope, but fans were worried that Kourtney had discreetly gotten rid of Honey, when she got a new puppy for Christmas. According to People, however, Kourtney responded to critics by saying: "Wow so much negativity we still have Honey, but thanks for your assumptions," the mother of three replied. "I'll assume Santa wasn't good to you, hence your vibes." So that's good!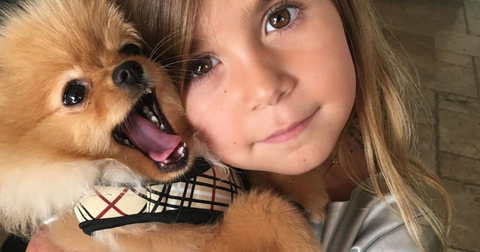 Kourtney's new puppy is simply to die for.
Now that we know Kourtney still has her beloved Pom, Honey, we can't help but ogle over the new puppy Santa-Paws brought for Christmas. That's right — for Christmas this year, Kourtney got her kids a brand new golden retriever puppy, and although it seems to be getting all the love and attention in the world, it appears the family hasn't figured out a name for it just yet.
She posted an absolutely unreal slideshow of the new pup to Instagram, featuring the puppy playing on its own, snuggling with her kids, and simply basking in all its cuteness. She captioned the series of photos, "But what should we name her?" which left fans offering a few ideas of their own. I, for one, am all in favor of Iggy Pup, but see what you think after taking a look at the photos, below. Oh, and try not to cry.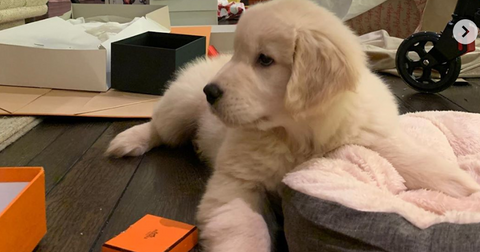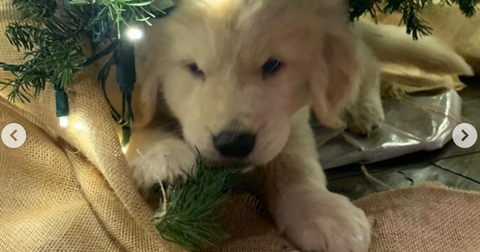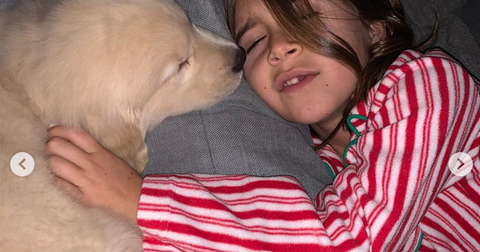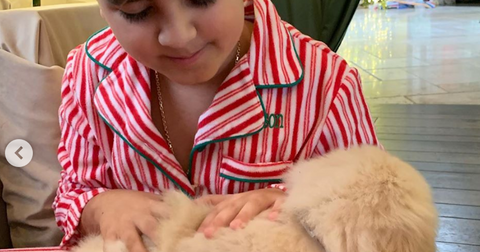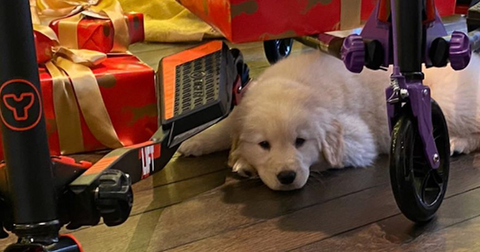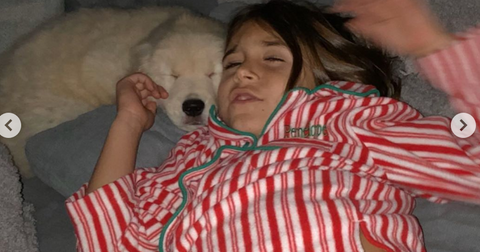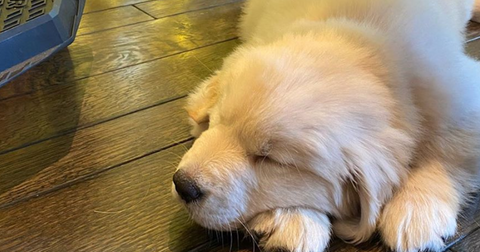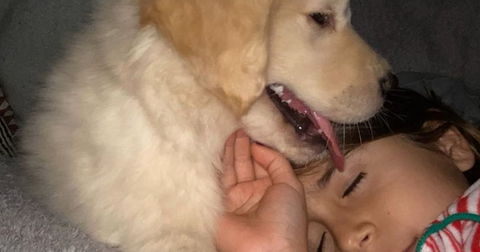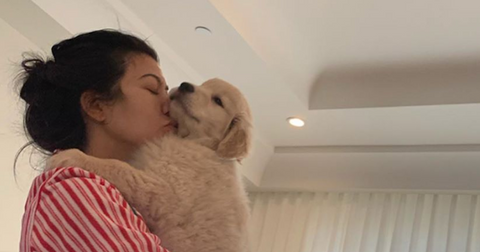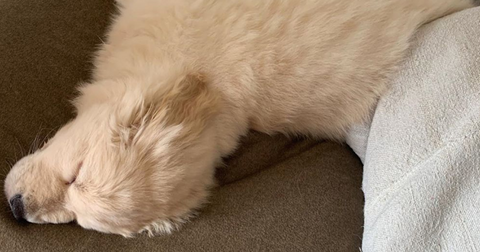 Was that not the cutest montage on the planet? I'm in love.
Now I can sleep at night, knowing Kourtney ultimately decided to hold onto her beloved Pom, Honey, while taking in their new golden retriever puppy. Both dogs are clearly well-loved by the Kardashian clan, and let's face it: they deserve all the love in the world. In all honesty, though, this is giving me some serious FOMO — sadly, none of my presents barked this year. Oh well, maybe next year.