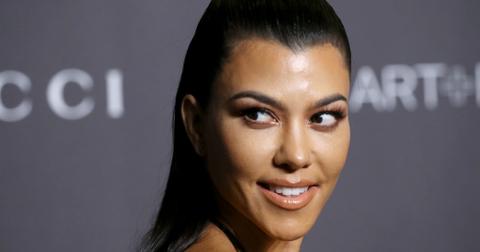 This New 'KUWTK' Trailer Makes Us Think Kourtney's Leaving
By Sara Belcher
Kourtney Kardashian seems more than done with the drama. While she's been on Keeping Up With the Kardashians for more than a decade now, the oldest sister might've just admitted that she's really thinking of quitting the show.
In the new trailer for KUWTK, the sisters are fighting — again. It's nothing new, but it's clear that their hostility to each other has escalated. Their constant bickering seems to be taking a toll on Kourtney, and she talked about leaving the show.
Did Kourtney quit KUWTK?
It's not clear yet, but the trailer did confirm that she really doesn't have too much personal stock in the show.
During one of the sisters' discussions, you can see Khloe and Kourtney talking about the fate of the show. "Would you be happy if the show ended?" Khloe heatedly throws at Kourtney. It's here that we can see how apparent Kourtney's dislike for the show is.
"Yeah! Who cares?" she replies, confirming Khloe's suspicions.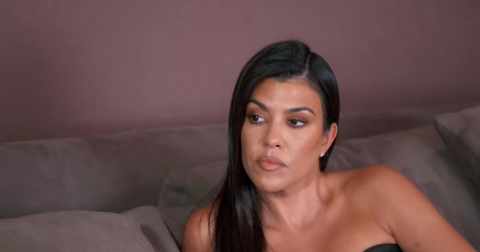 Kourtney's desire to leave the show doesn't exactly come as a surprise, as she's been open about her love/hate relationship with the show that gave her a platform.
In an interview with The Real, she admitted that, "Every day is different ... But I definitely have my moments where [I want to]."
While the show has followed her through some of the highest points of her life, including the birth of all three of her kids, she admits that sometimes it prevents her from being there for her children.
"I don't like missing out on certain things like doing my kids' homework or certain after school activities," she said. Maybe this new episode will see her exit the show for good.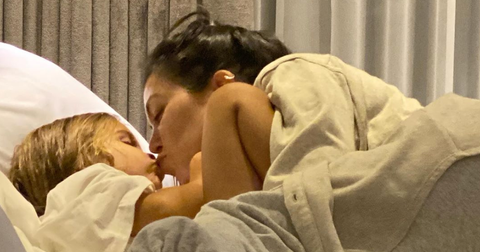 Kim also seems ready for Kourtney to leave.
This trailer focused a lot on the fighting between the sisters.
"As much as I love you, you fight a lot dirtier than you used to fight," mom Kris Jenner admits to the girls. "I feel like we just need to press a reset button. You guys gotta get back to the fact that we're just family."
But that doesn't stop them from continuing to fight. In one really heated argument, Kourtney says that "Kim can be the biggest f-----g evil person on the planet," likely fueling her desire to leave the show.
But Kim might be done with Kourtney's participation. Immediately after, the trailer shows a clip of Kim heatedly saying, "We're firing Kourtney — she's out."
This wouldn't be the first time a family member decided to dip out of the show. Rob Kardashian, the youngest Kardashian kid, hasn't been seen on the show at all in recent seasons, keeping himself much more out of the public eye. Kylie and Kendall Jenner have also made less frequent appearances since their own careers have unfolded.
With the launch of Kourtney's new site Poosh, it may be that she's trying to find avenues other than the show to sustain herself. Could a goodbye to the show be her next career move?
Clearly a lot is set to unfold with this family.
You can watch Keeping Up With the Kardashians Sundays at 9 p.m. EST on E!