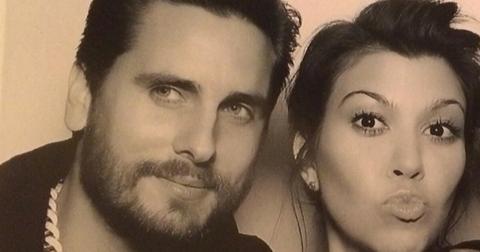 Kourtney Kardashian and Scott Disick Are Told They're Soulmates on 'KUWTK'
By Allison Cacich
If you haven't been keeping up with the Kardashians over the past 11 years, then there's a lot to catch up on. The family has welcomed a plethora of new boyfriends/baby daddies/husbands/fiancées during their time on TV, but when it comes to the sisters' relationships, there's only one man we've known since the very beginning.
Viewers were first introduced to Scott Disick in Season 1, Episode 1 of Keeping Up With the Kardashians as Kourtney Kardashian's younger and somewhat controversial boyfriend. The then 24-year-old immediately received a reputation as a playboy when matriarch Kris Jenner accused him of cheating on the brunette beauty.
Though the claim turned out to be false, Kourtney and Scott's dating drama quickly became a pillar of the show. They went on to welcome three children together, but ultimately ended things in July 2015.
The exes may have moved on with other people, but fans still feel the two are destined to be with each other. Here's what we know about their relationship in 2019.
Will Kourtney get back with Scott?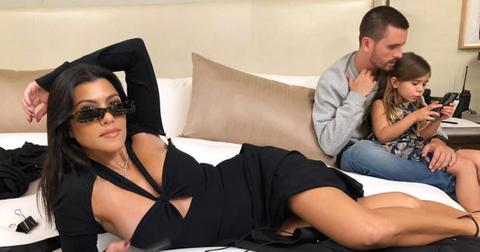 Fans think it's likely that the parents will reunite at some point in time given their obvious love and respect for one another. In a promo clip for the April 28 episode of KUWTK, Kourtney reveals that the former couple received a surprising message while visiting a healer in Bali.
"Scott came in, and the guy was basically saying that in a past life that we were together, and that we're soulmates. So he was like, 'You have to decide if you want to be together or not be together,'" the 40-year-old explains to Kim and Khloé.
Though the clip ends before Kourtney shares how she reacted to the reading, her siblings are obviously shook. In 2018, the Poosh founder opened up about the pair's unique bond.
"I think Scott will always be family, and so we really try to have a good relationship for the kids," she explained.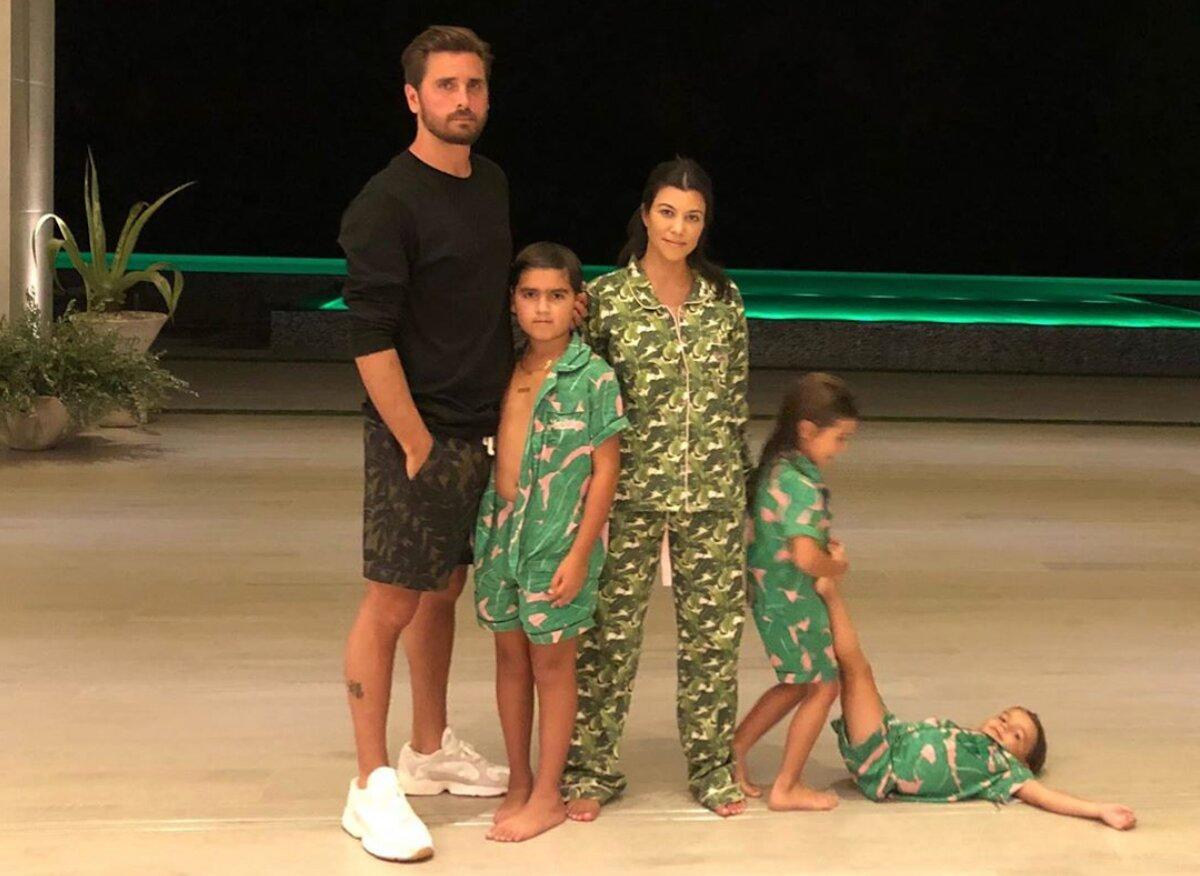 During an appearance on Today earlier this year, the fashionista also praised the duo's co-parenting style. "I feel like I can show a message… of like, parents can get along and work together and we travel together," she shared. "I think it's a good message to show other people. I am not doing it for that reason, but I think the positive things that we are doing is nice too."
Is Scott Disick still with girlfriend Sofia Richie?
Though fans would love to see Kourt and Scott reunited, the 35-year-old dad is still dating 20-year-old Sofia, who's the daughter of legendary singer Lionel Richie. The couple was recently spotted holding hands at an event on April 25.
The pair's relationship caused quite a bit of controversy when they first hooked up due to the fact that Sofia was just 18 years old at the time. The intense criticism they received may be one of the reasons the model likes to keep things low-key.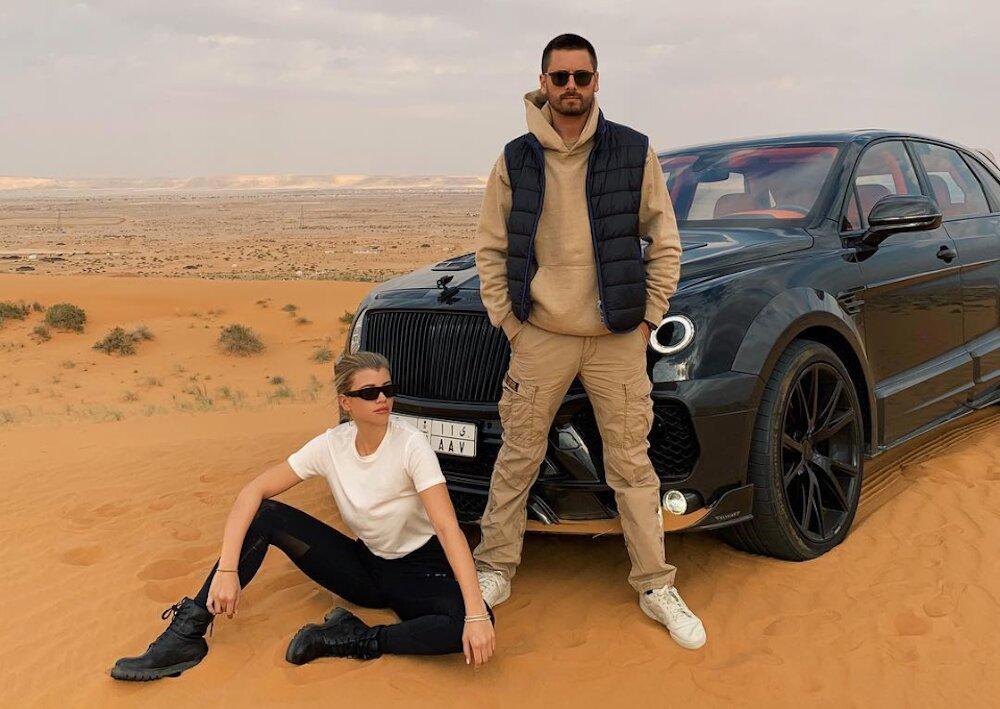 "I think a lot of people think they have to prove their relationships through social media and I'm just happy being private about my relationship," she recently told Tatler. "It's not like I won't post pictures about it, but I like having my little private life. I'm not a party girl and I really don't like the paparazzi."
Kourtney doesn't seem to have a problem with the twosome dating given that she went on vacation with them to Mexico in December. "What more can a guy ask for. THREE'S COMPANY," Scott wrote next to a photo of himself sandwiched between his ex and his girlfriend. After all, it's not like Kourtney is lacking in the love department…
Who is Kourtney Kardashian dating in 2019?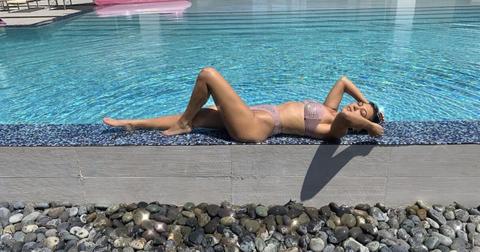 The lifestyle guru isn't officially linked to anyone at the moment, though her ex, Younes Bendjima, was spotted at her birthday party earlier this month, causing some fans to speculate that the duo is getting back together.
However, the 25-year-old appeared to squash any rumors of a reunion at an event in NYC on April 25. "I hope the next [woman] … I will marry her and have some kids with her," he told Us Weekly. "Maybe in about a year and a half, I guess, I will be ready. I love kids. I really love kids."
In the meantime, we'll be taking bets on how long it'll be before Kourtney and Scott find their way back to each other. Watch new episodes of E!'s Keeping Up With the Kardashians on Sundays.