Viral Video Shows a Naughty Santa Claus Decoration Committing a Public Act of Indecency
In a viral video posted to TikTok, a Santa Claus decoration was set up incorrectly, resulting in a hilarious yet obscene holiday fail.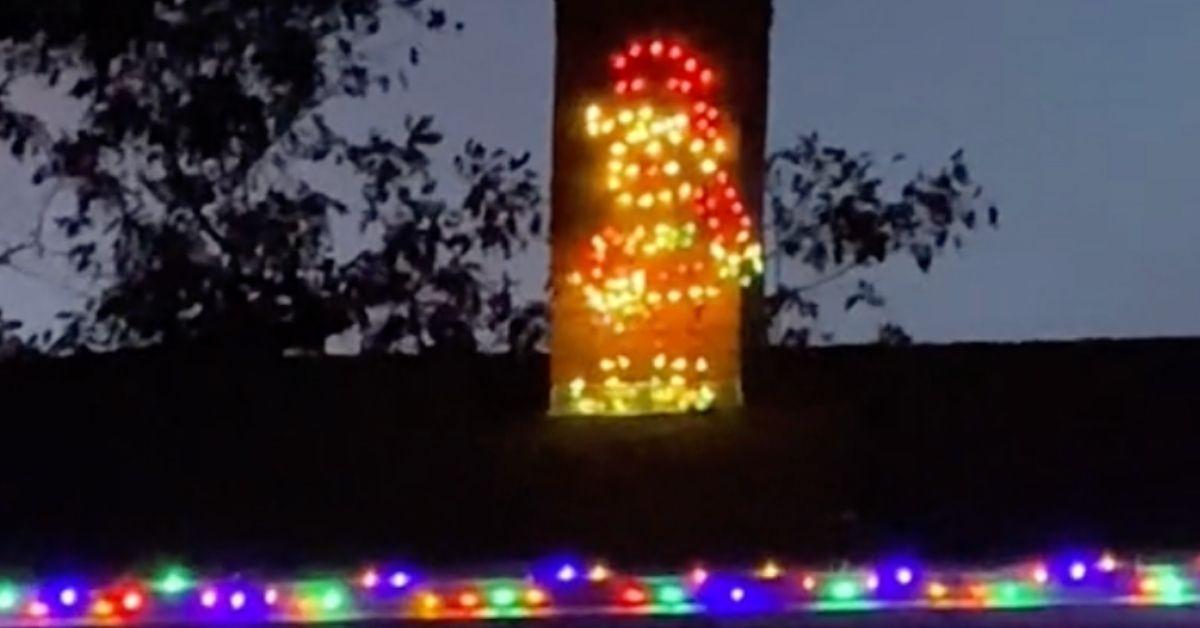 'Tis the season for hilarious holiday fails and for the heroes who capture them on camera. From poorly strung lights to festive porta-potties, we've seen some pretty unique outlandish Christmas displays over the years. But never have we seen one this naughty.
Article continues below advertisement
One TikTok user in Iowa showed us that Santa Claus has a bad side, and if you don't set him up correctly, he might just expose it.
Keep scrolling to see how a cheery Santa Claus display on one family's roof quickly became an obscenity.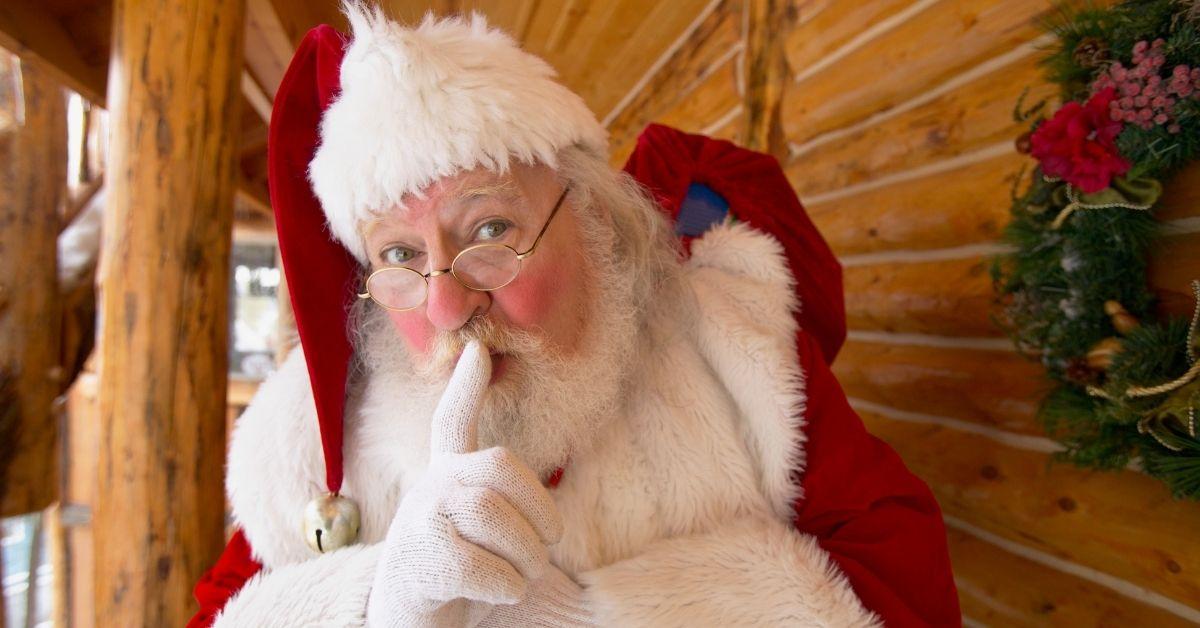 Article continues below advertisement
TikTok user Amber Ann Zink shared a now-viral video of a whimsical Santa Claus light decoration her husband put up.
We may now know why Santa Claus is always so jolly. Amber Ann Zink, who goes by @ambieannzzz on the platform, shared a 10-second video to TikTok that will change the way you see St. Nick forever.
Article continues below advertisement
The video posted in November 2021 shows a light-up Santa Claus figurine attached to her home's chimney. "My husband forgot to zip-tie Santa's hand up to wave," she wrote in the video.
While skipping that tiny step doesn't seem like it would have a huge impact on the decoration, just wait. As the video went on, she wrote: "And now it's obscene."
So, what is Santa Claus doing in the video?
If you look closely, you'll see that Santa's hand is hanging down low because it was not properly tied up. Big whoop, right? Wrong.
The problem is that Santa's hand is still waving back and forth repeatedly, but downward. To some, it may appear that he is masturbating. Jerking himself off. Having a jolly good time.
Article continues below advertisement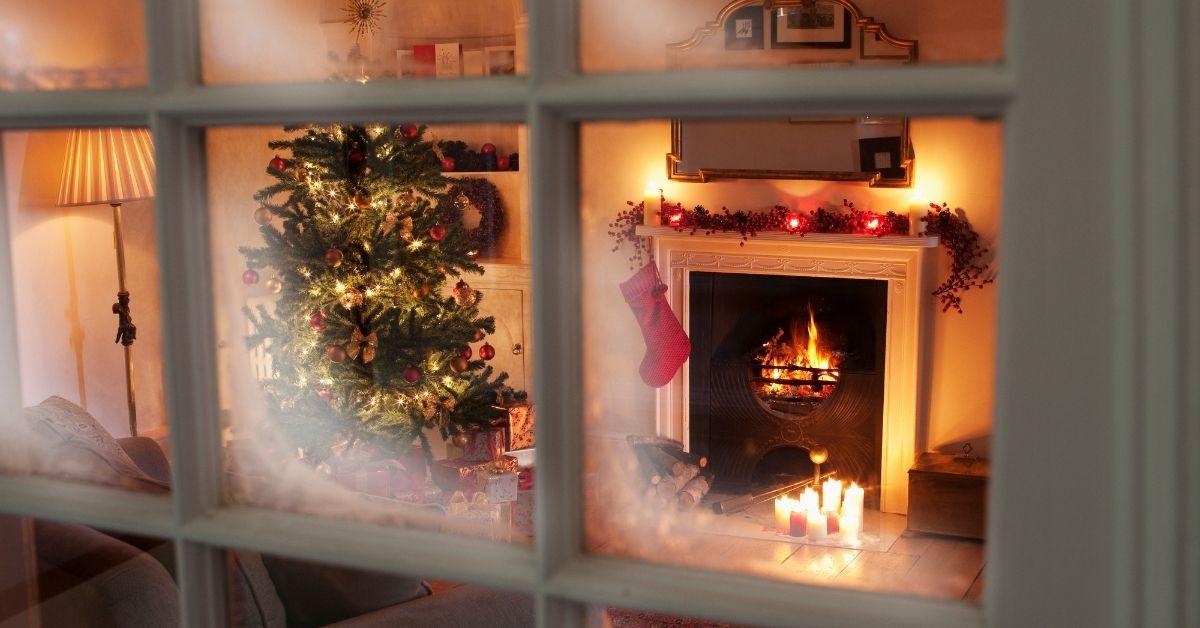 "Just a tiny mistake," Amber wrote in the caption. Meanwhile, Mariah Carey's "Santa Claus Is Coming to Town" plays in the background of the video, which has been viewed over 37 million times.
Fortunately, the comments on the video are almost as epic as the publicly indecent Santa himself. "He only comes once a year…. leave him alone," one user wrote. Another said: "He's giving you all a white Christmas."
Article continues below advertisement
Amber's neighbor also left a playful note: "Neighbor here. This is absolutely obscene. The overspray is nearly reaching my front yard."
Amber replied to the comment and confirmed that the user was actually her neighbor.
Obscene Santa is still up on display in the neighborhood and on TikTok.
If you were wondering if Amber's husband corrected the decoration so Santa is seen waving his hand in the air and not near his underwear, the answer is no.
She posted a follow-up video that shows Santa still yanking his joystick on top of her roof. "He's still there along with three acres of not-so-naughty lights," she said.
Article continues below advertisement
The comments continue to pour in. This time, some expressed concern, but not in the way you would think. "Does Santa ever switch hands? Must be exhausted," one user teased. Another wrote: "Just imagine the electricity bills."
Bottom line: Erect your Santa decorations properly or else Santa might become erect. Also, happy holidays!