Oprah Winfrey's Book Club Is Officially Back — Here's Her First Pick!
Oprah's plans for the future? To make us all feel better. Here are the first details about the Oprah Book Club 2019 and the Oprah's 2020 Vision tour.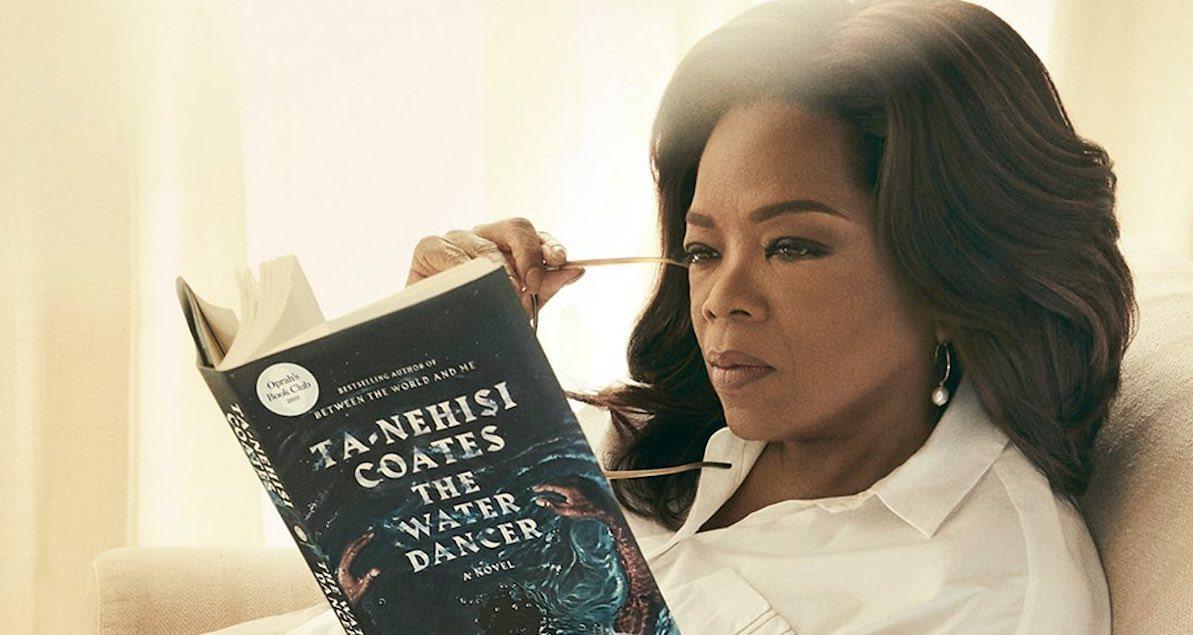 The Water Dancer makes for a thought-provoking read. How do we know? Oprah Winfrey gave the title her stamp of approval. It is the first to feature in Oprah's new book club, launching in 2019. "It's one of the best books I have ever read in my life," said the television host on CBS This Morning during a promo of her new book club.
That must mean something, right?
Article continues below advertisement
What is Oprah's book club pick The Water Dancer about?
If this wasn't just quite enough to tempt you to pick up a copy of Ta-Nehisi Coates' groundbreaking novel, Oprah summarized the plot to the ever-eager audience during her info-packed, super-insightful television slot on the morning show.
The Water Dancer revolves around a slave who was born with magical powers. He uses his extraordinary abilities to tackle his oppressors and fight for freedom. In other words: it's a must-read, whether it be for Oprah's new book club or for the sake of self-education.
Article continues below advertisement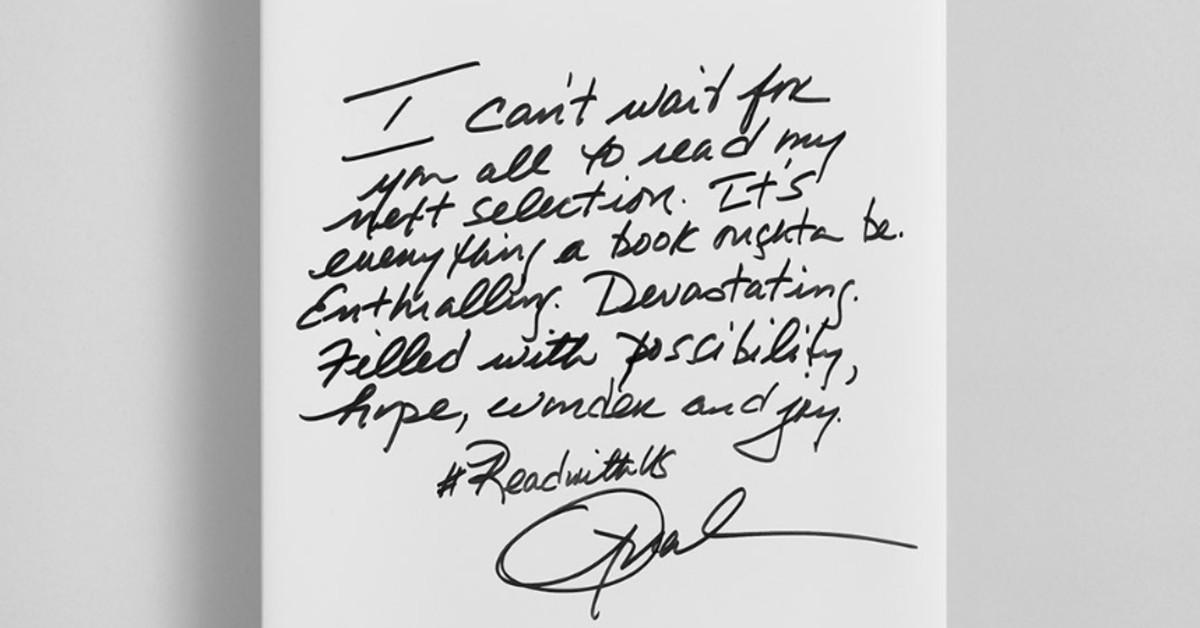 Oprah's book club will be featured on Apple TV. 
Alongside Oprah's Book Club 2019, premiering on Apple TV on November 1, the celebrity also dropped the first hints of her upcoming tour titled Oprah's 2020 Vision: Your Life in Focus.
Article continues below advertisement
According to USA Today, the tour will launch on January 4, 2020 in Fort Lauderdale, Fla., with stops in Los Angeles, San Francisco, Atlanta, Dallas, Charlotte, and New York. Contrary to rumors, Oprah's 2020 Vision will be focused on the importance of keeping a healthy lifestyle.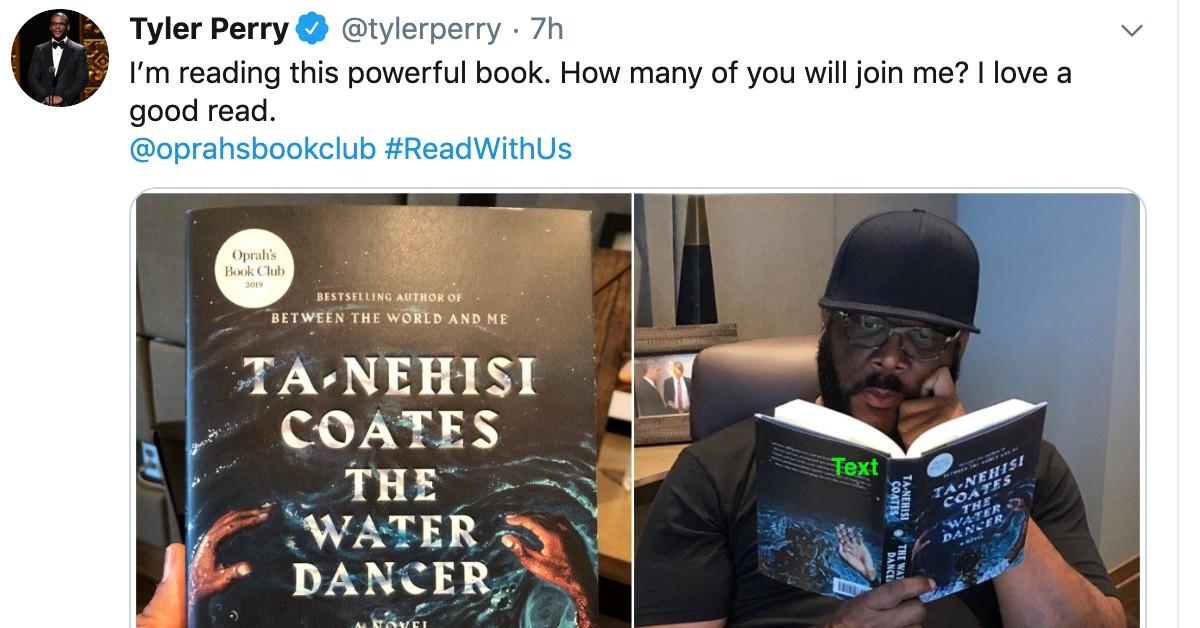 Article continues below advertisement
This marks the first tour the celebrity held since the Oprah's The Life You Want Weekend in 2014. Back then, the speakers included names like Mark Nepo, Elizabeth Gilbert, Rob Bell and Iyanla Vanzant. In a blog post dating back to November 2014 Huff Post writer Paige Smith gave two thumbs up to the event, describing it as an incredibly motivational, stimulating lecture series that are not to be missed.
It's safe to assume that 2020 will be no different.
Oprah's 2020 Vision Tour has yet to announce a lineup. 
The special guests will be revealed later this year, promises a TIME article. Alongside the destinations and the dates, it's also been made known that the event will be sponsored by Weight Watchers. This might partially explain the focus on healthy living and the emphasis on maintaining a balanced lifestyle.
Article continues below advertisement
In a letter published by Oprahmag.com, Oprah outlined what potential audiences, would-be health gurus, and her most devoted, die-hard fans should expect.
"My hope is to make 2020 the year of transformation — mind, body and spirit," she stated. Pretty dreamy stuff so far.
"Say goodbye to procrastination, denial, feeling stuck and wishing for a better life," wrote Oprah. Is this the key to living your best life? According to Oprah, it is indeed.
"This is going to be a day-long party for everyone, celebrating all that you are and all that you're meant to be." A day-long party about wellness and well-being? Who could say no to that?