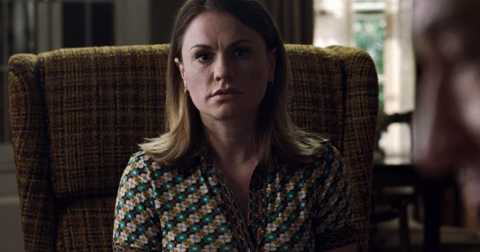 Why Didn't Peggy Sheeran (Anna Paquin) Talk in 'The Irishman'? Some Say It Was More Impactful That Way
By Gina Vaynshteyn

Dec. 2 2019, Published 1:05 p.m. ET
Most of us spent our Thanksgiving vacation stuffing our faces with turkey and pumpkin pie — and watching The Irishman, of course. The much-anticipated mafia (based on a true story!) flick hit Netflix November 27 after a limited theatrical release on November 1, and a good lot of us were down to watch the three-hour-long Martin Scorsese gangster drama starring Robert De Niro, Al Pacino, and Joe Pesci over a plate of reheated green bean casserole and stuffing.
Article continues below advertisement
While The Irishman scored a 96% on Rotten Tomatoes, some viewers have one major qualm: There's an important character played by a talented actress who only had maybe seven lines in three hours. That would be Anna Paquin, who plays main character Frank Sheeran's daughter, Peggy Sheeran. As a kid, she watches Frank beat the living crap out of a shop owner who shoved Peggy for being disobedient — and learns of her father's true, brutal nature. While Frank hurt the guy out of love, Peggy saw things differently.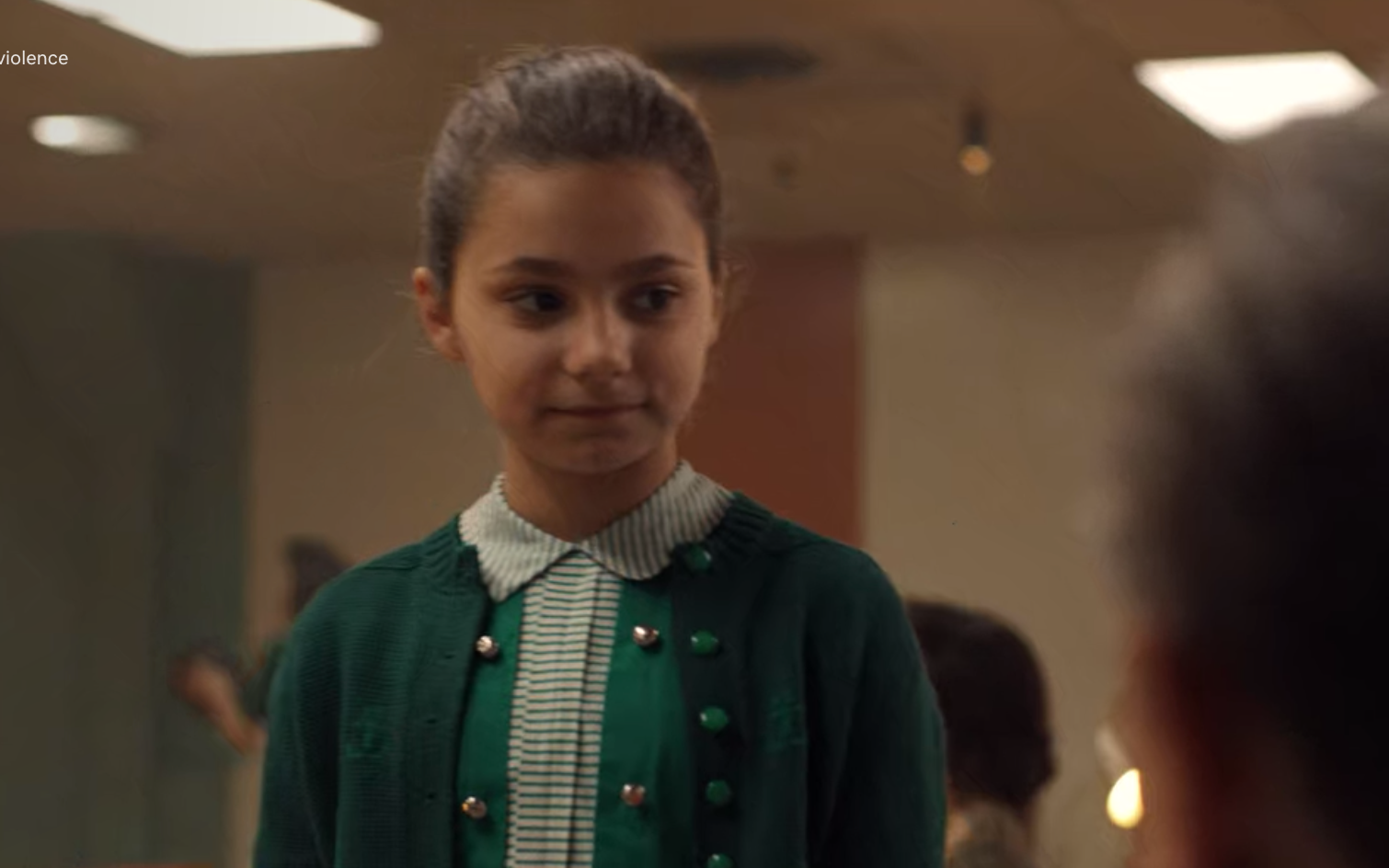 Article continues below advertisement
As Frank becomes more and more involved with mafia men like Russel Bufalino (played by Joe Pesci), Peggy (a younger version played by Lucy Gallina) becomes increasingly disgusted by what her father does (kill the folks who've crossed the mob and dispose their bodies). As Peggy grows up, she still harbors those same feelings...and says nothing. The only time she speaks is when Jimmy Hoffa (Al Pacino) is reported missing and she finds it suspicious that her dad, who's BFFs with him, doesn't call Jimmy's wife to console her.