Why Didn't Peggy Sheeran (Anna Paquin) Talk in 'The Irishman'? Some Say It Was More Impactful That Way
If you watched 'The Irishman' over Thanksgiving, you may be wondering: Why didn't Peggy Sheeran (played by Anna Paquin) have more lines? Is Peggy Sheeran's story true? Here's what you need to know.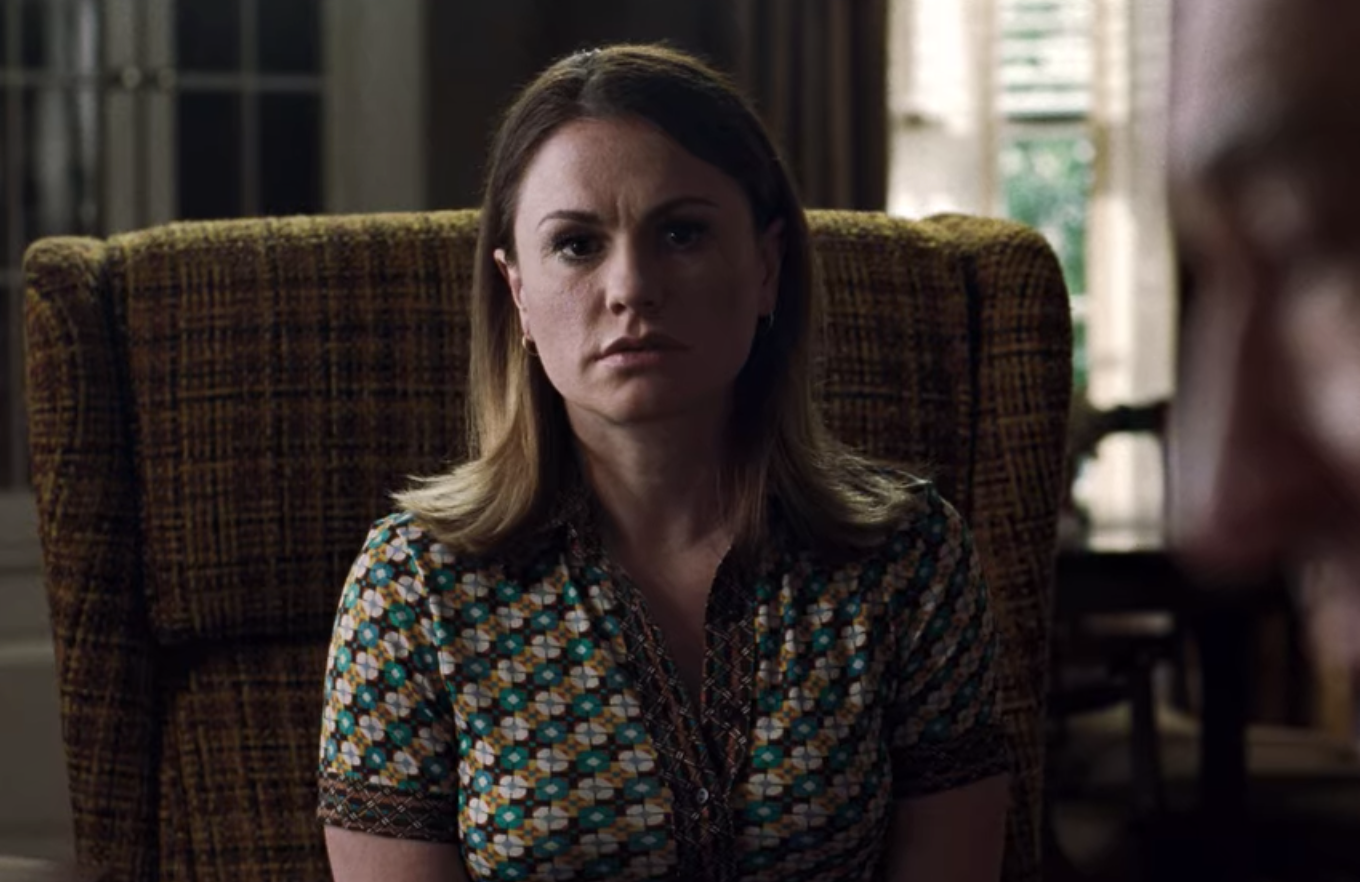 Most of us spent our Thanksgiving vacation stuffing our faces with turkey and pumpkin pie — and watching The Irishman, of course. The much-anticipated mafia (based on a true story!) flick hit Netflix November 27 after a limited theatrical release on November 1, and a good lot of us were down to watch the three-hour-long Martin Scorsese gangster drama starring Robert De Niro, Al Pacino, and Joe Pesci over a plate of reheated green bean casserole and stuffing.
Article continues below advertisement
While The Irishman scored a 96% on Rotten Tomatoes, some viewers have one major qualm: There's an important character played by a talented actress who only had maybe seven lines in three hours. That would be Anna Paquin, who plays main character Frank Sheeran's daughter, Peggy Sheeran. As a kid, she watches Frank beat the living crap out of a shop owner who shoved Peggy for being disobedient — and learns of her father's true, brutal nature. While Frank hurt the guy out of love, Peggy saw things differently.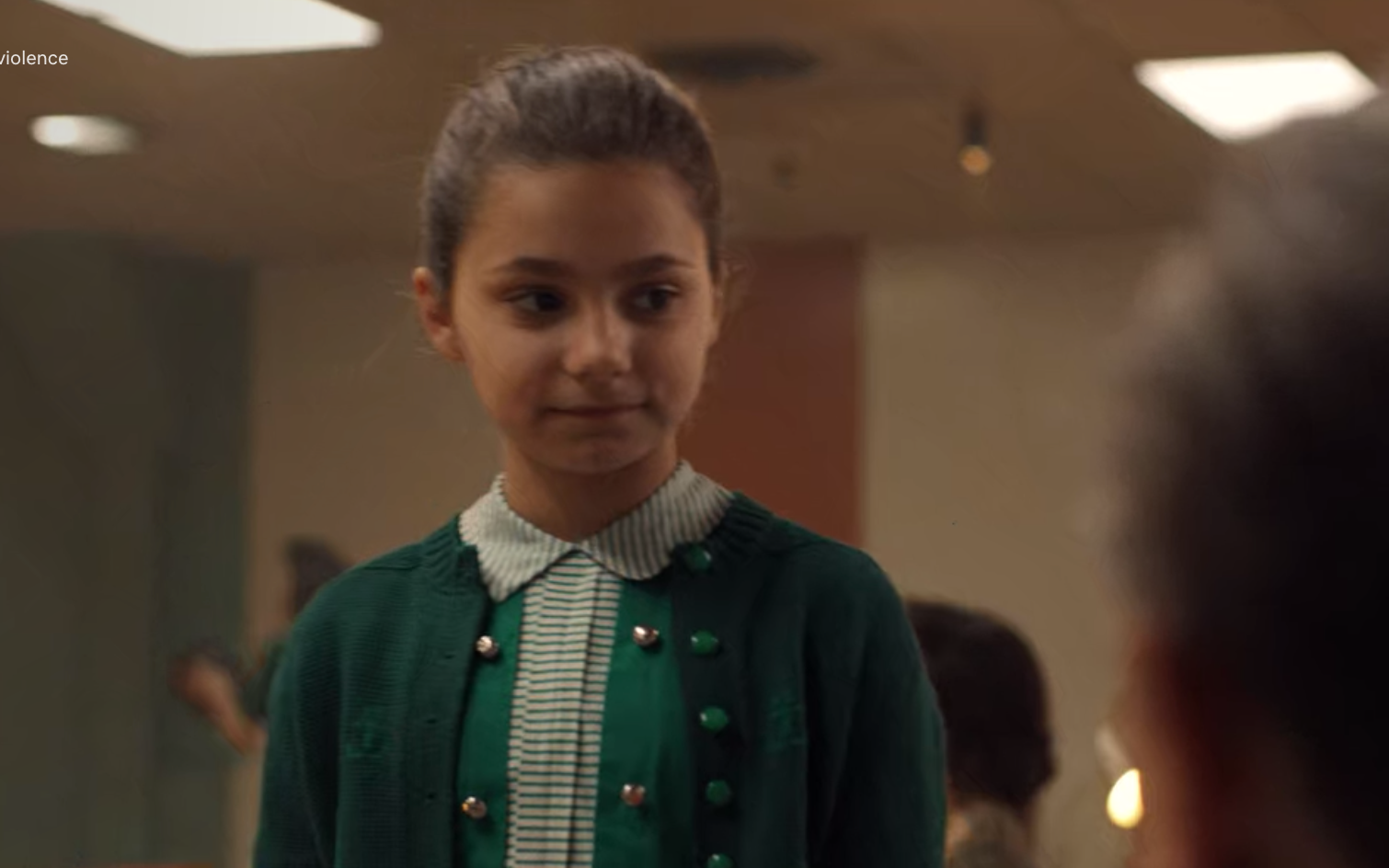 Article continues below advertisement
As Frank becomes more and more involved with mafia men like Russel Bufalino (played by Joe Pesci), Peggy (a younger version played by Lucy Gallina) becomes increasingly disgusted by what her father does (kill the folks who've crossed the mob and dispose their bodies). As Peggy grows up, she still harbors those same feelings...and says nothing. The only time she speaks is when Jimmy Hoffa (Al Pacino) is reported missing and she finds it suspicious that her dad, who's BFFs with him, doesn't call Jimmy's wife to console her.
Why doesn't Peggy Sheeran (Anna Paquin) have more lines in The Irishman?
Martin Scorsese got a lot of heat for not giving Anna more lines in the movie, considering how impactful her role was. But The Irishman actors defended the decision. Robert tells USA TODAY, "She was very powerful and that's what it was. Maybe in other scenes there could've been some interaction between Frank and her possibly, but that's how it was done. She's terrific and it resonates."
Article continues below advertisement
Martin himself addressed the backlash, explaining his reasoning for Anna's silence: "I decided that she doesn't have to say anything. You see your father do something like that, I'm sorry. You see him crush the guy's hand like that, other kids maybe, but this kid couldn't take it. She looks at him. She knows he's up to something and Lucy was great, but Anna ultimately was amazing in the looks…There's something you can't talk about. She knows it. She knows who she is. He knows she knows."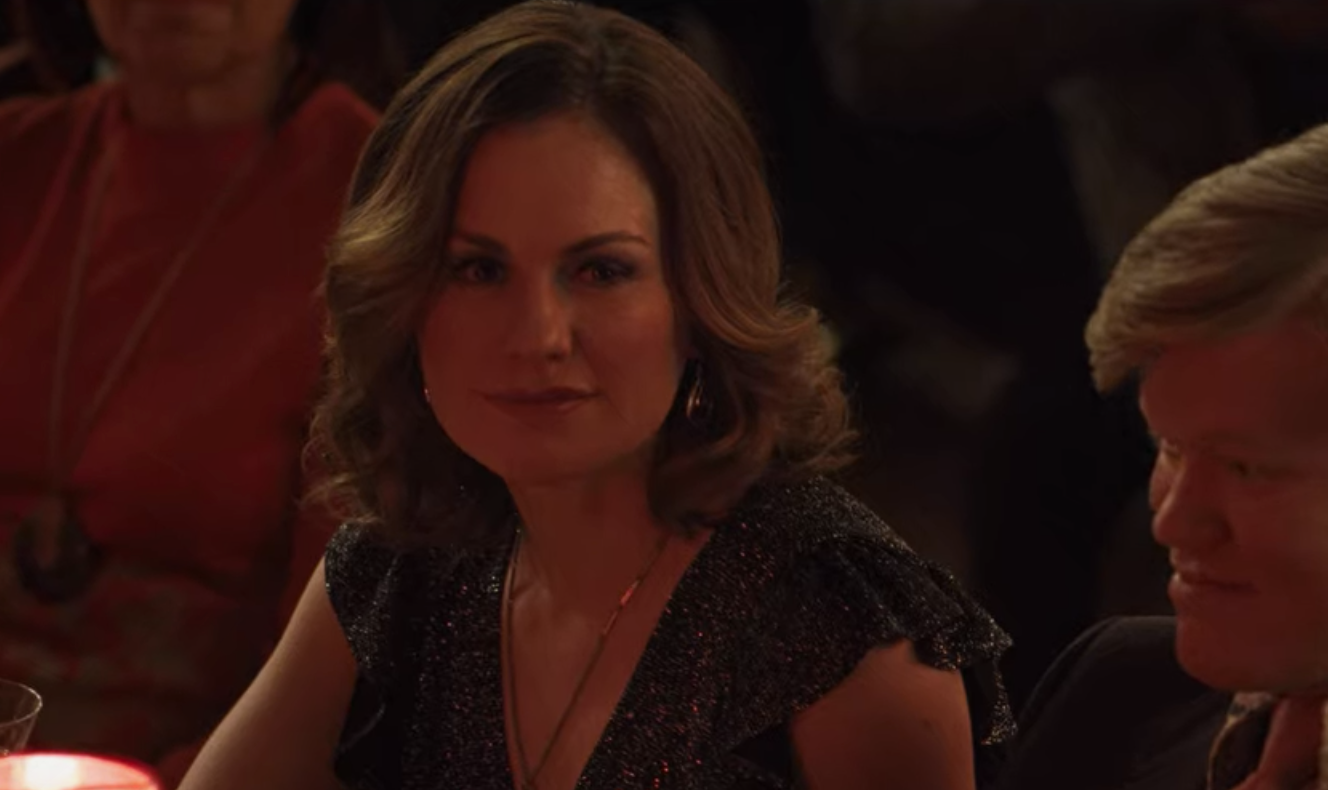 Article continues below advertisement
And finally Anna took to Twitter to defend her script, saying, "Nobody was doing any 'ordering.' I auditioned for the privilege of joining the incredible cast of 'The Irishman' and I'm incredibly proud to get to be a part of this film."
Article continues below advertisement
Many agreed that it was actually more impactful to have Peggy not speak during the film.
Article continues below advertisement
Article continues below advertisement
Article continues below advertisement
Others weren't so happy about it — after all, The Irishman doesn't really pass the Bechdel test.
Article continues below advertisement
Article continues below advertisement
How accurate was Peggy Sheeran's portrayal in The Irishman?
Peggy's story is true to the book by Charles Brandt, I Heard You Paint Houses, which is Frank Sheeran's account of being tied to the mafia. Peggy was Frank's daughter from his first marriage with Mary. He and Peggy had a close relationship up until he became a hitman for the Bufalinos. In the book, Frank stated that after Peggy watched the news on Hoffa's disappearance, she looked at him and "saw something she didn't like. Maybe I looked hard instead of worried."
Article continues below advertisement
Apparently, she asked him to leave and told him, "I don't even want to know a person like you." After that day, August 3, 1975, she stopped talking to him and removed herself from his life. Other facts we know include: Peggy was left out of Frank's obituary when he died. We know that she's alive and in her 70s now (she wanted to and remains out of the public eye). Her sister Dolores has spoken out about her father and Peggy, agreeing that she and her sister believe Frank killed Jimmy.
Dolores stated, "I suspected my father was behind Jimmy's death but I never asked him directly. My mother disagreed. She said he and Jimmy were thick as thieves but my gut instinct told me otherwise." Dolores also told Irish Central, "I feel like we've lived under this black cloud forever. I want it to be over. My father is finally at peace now. I would like the same for (Jimmy Hoffa's) family."
Article continues below advertisement
Hopefully Peggy found peace with what her father did or did not do (it still hasn't been confirmed how Jimmy Hoffa died, or where his body is even located). If you haven't seen The Irishman yet, it's currently streaming on Netflix.