This Woman Was in Prison Since 2009 — The First Song She Listened to After Release Is Absolutely Wild
This woman has been in prison since 2009 and when her friend picked her up, this is the song she wanted to hear. We did not see this coming.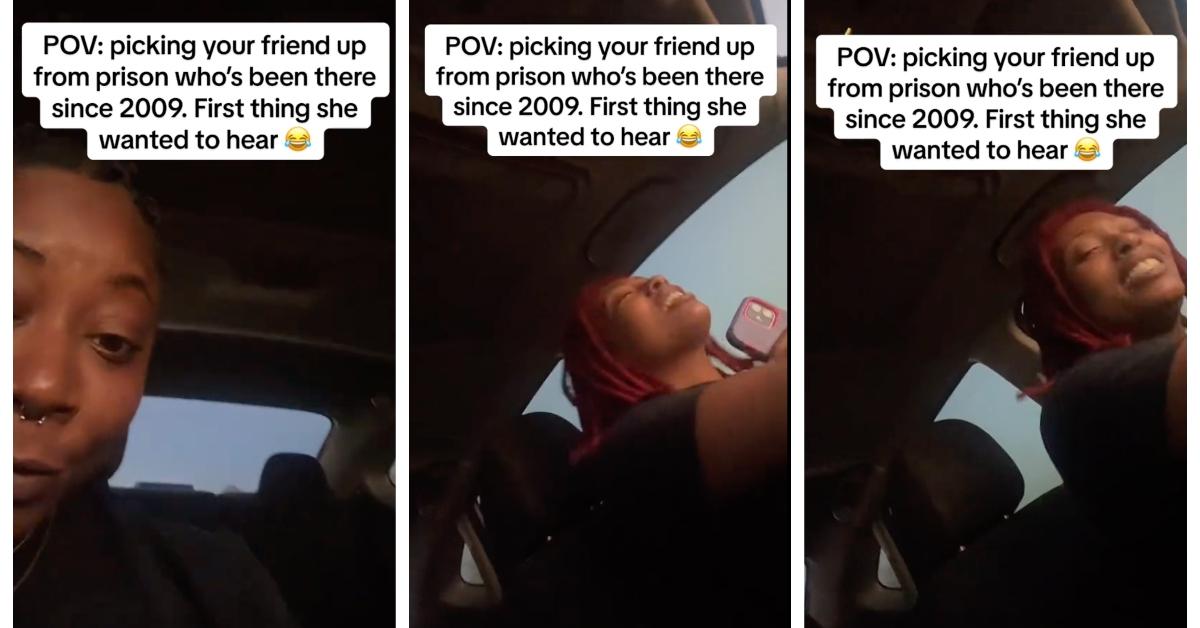 A true friend will pick you up from anywhere, even the airport. In a pinch, people have rescued me from the side of a highway where I was essentially babysitting a broken down car. I've been saved from terrible dates by buddies who appeared at restaurants, armed with a fake emergency that was contingent upon our ability to act. Once I was hanging out with a friend on their tour bus, passed out in Baltimore and woke up in New York City. A friend came and got me.
Article continues below advertisement
All this to say, the modern-day knight atop a horse is just your pal inside a 2013 Honda Civic. For one TikToker, she showed up for a friend during a pivotal moment in their life. This person was getting out of prison where she had been since 2009, and @welcome2davibrary was there to bring her home. The best part about this trip, was the first song her friend needed to hear. From the barred windows, to the concrete walls, welcome home.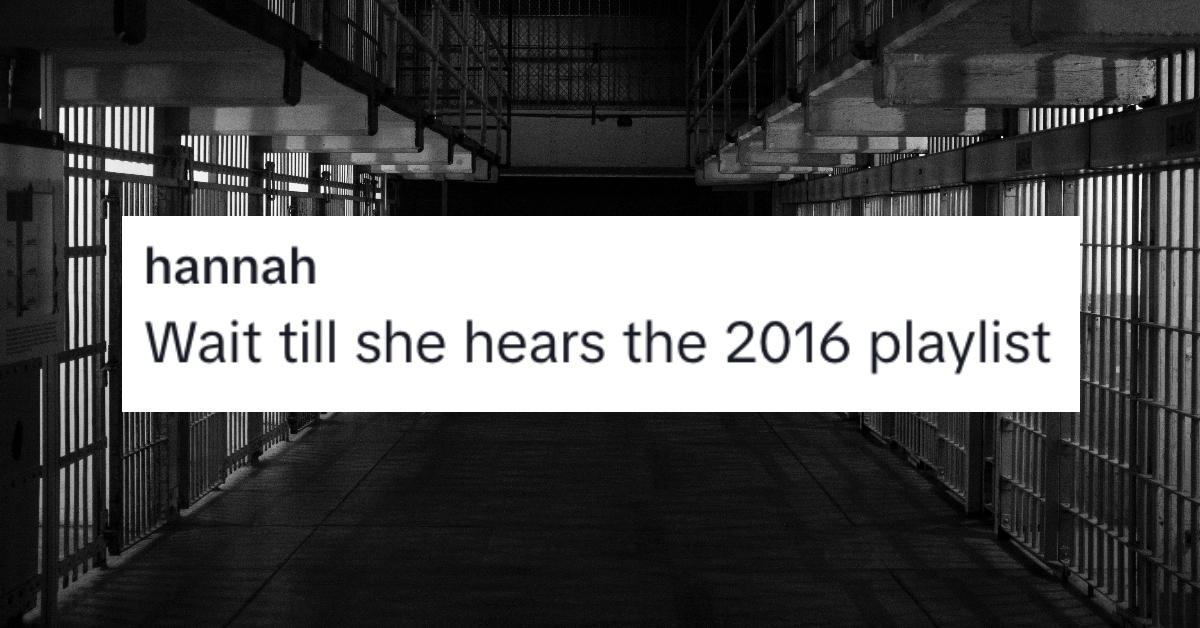 Article continues below advertisement
This song choice really says a lot!
When @welcometodavibrary, who I'm calling Renee, arrived at the prison where her friend had been housed since 2009 she could never have predicted what her pal would want to do first. Obviously prison is designed to strip people of certain comforts, and at times their humanity, so it's easy imagine a former prisoner might have a long post-prison to-do list.
Picture for a moment what it must have been like the first time she got into a car, after not riding in one for over a decade. Not only did Renee give her friend a ride, she let her drive. It must have felt like starting over again though I wonder how she was able to maintain her license after so much time without access to a department of motor vehicles.
Article continues below advertisement
According to PBS, "When people are incarcerated, especially for long periods of time, the government ID they had when entering prison — like a driver's license — may no longer be valid when they are released." In another TikTok, Renee and her friend — whose name is Grace — are at the South Carolina State Fair. It stands to reason they both reside in South Carolina, where a license expires every eight years. If I were Grace, I would ask my well-meaning pal to take down the TikTok where I'm driving.
Article continues below advertisement
Text over the video says "this is the first song" Grace wanted to hear. If pressed to choose, I'm not sure I could land on one song. I'm not very good at any of those desert island questions where people ask what you would take. I always say peanut butter when asked about food which is insane. Nothing could make my mouth in more need of water!

Article continues below advertisement
The song Grace wanted to hear was Get Low (feat. Ying Yang Twins) by Lil Jon & The East Side Boyz. She seems quite enthusiastic while dancing to this classic 2002 hit you could never escape from. Grace is clutching a pink cell phone while dancing with reckless abandonment. Wait a minute, she already has a phone? I'm beginning to think this video was staged.
More than one person in the comments questioned Renee's decision to let Grace drive. Who would be cosigning on an illegal activity while leaving prison? That would make for a pretty irresponsible friend.
Article continues below advertisement
Beneath one of the comments about Grace driving, a TikToker by the name of Lola Honey said this was staged. "She wasn't in prison. This was a joke," wrote Lola. "She commented saying she's 23 and has never been to prison." As of the time of this writing, Renee's TikTok has over 11,000 comments which makes finding Grace's response nearly impossible. However, there are other giveaways.
Article continues below advertisement
Grace appears in more than one TikTok, and those dropped before the alleged prison pickup video. For example, the South Carolina State Fair TikTok was uploaded prior to this one.
There are at least two more videos featuring Grace that appeared weeks prior to the prison TikTok. Was this all a ruse? Is it comedy or were we meant to be fooled? I suppose we'll never know. In the meantime, let's all consider what song we would want to hear during the first few moments of freedom. Who knows what I would choose. I just know I would be eating peanut butter, like a darn fool.