"Best Graduation Speech I Ever Heard" — NC State Grad Inspires Crowd After Traumatic Brain Injury
In a viral video, a woman gives a graduation speech and reveals how a traumatic brain injury encouraged her to rebuild her identity. Read on for more.
She once struggled to speak without "frequent stuttering [and] pausing," but Kelsey O'Connor beat the odds and delivered the commencement speech for her alma mater, NC State. During her junior year of college, she suffered a traumatic brain injury (TBI) from softball; her "career-ending concussion" left her nearly unable to continue as a student.
Article continues below advertisement
Despite losing her original identity in the process, Kelsey recovered and built herself back up in a new and inspiring way. Read on to hear her encouraging graduation speech!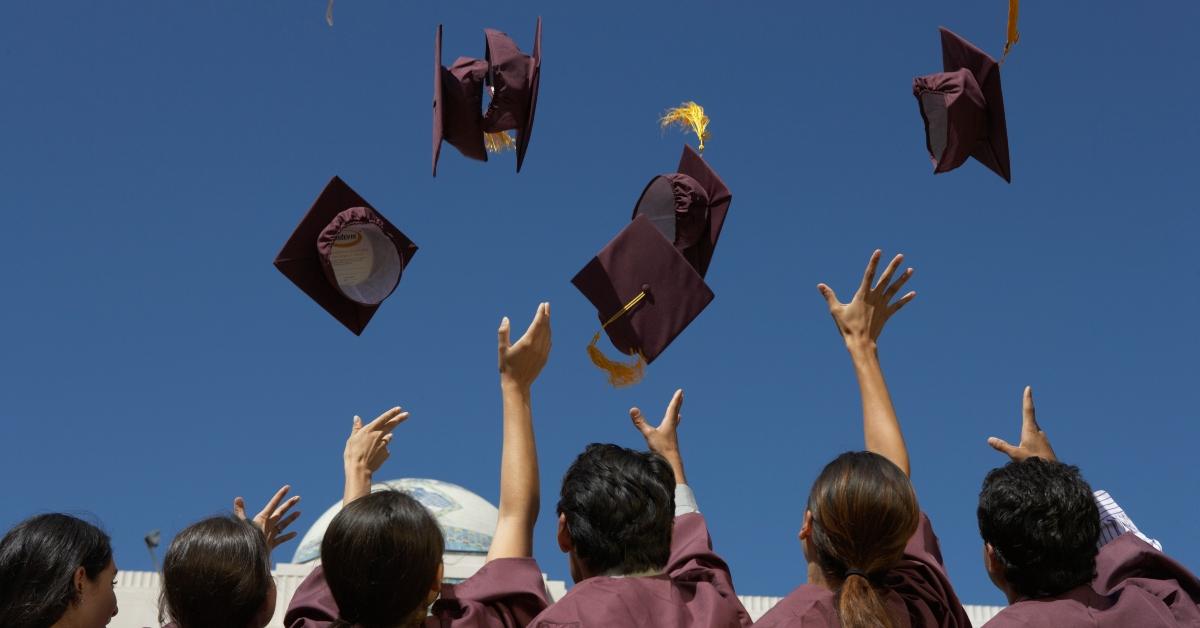 Article continues below advertisement
An NC State grad gave a commencement speech after a traumatic brain injury.
Kelsey's shared her speech on TikTok, and it's safe to say it blew up on the social media platform. The viral video has amassed over 6.8 million views and racked in over 7,000 comments.
In her speech, Kelsey revealed that she had "a lot of labels" she was proud of when she arrived at NC State, but after suffering a TBI during her junior year, those external labels were gone: "I was left with all of the pieces of who I used to be and unsure how to rebuild."
Article continues below advertisement
"As I recovered for several months, I made a resolution to help rebuild my identity. I decided that in order to heal the way I saw myself, I had to start by the way that I saw and spoke about others," Kelsey said, adding that she would no longer describe people by their labels. Instead, she'll focus on their internal characteristics.
Article continues below advertisement
She explained, "Instead of describing my roommate as an engineer, I would first tell you that she is a kind, intelligent, [and] adventurous girl who loves her family deeply."
"The more I started equating other people's identities toward their internal characteristics, the more I began to build a healthier foundation for myself, seeing individuals and myself not for what they do but for who they really are."
Article continues below advertisement

Kelsey later pointed out that although everyone's post-college life is different, they all have the "opportunity to decide who we are going to be when we leave this place today. We can choose to be kind [or] ambitious because who we are internally is the root of what we do and what we produce [for] the world."
"Your roles in life are going to change ... but you are so much more than your role," she added.
Article continues below advertisement
Kelsey also took occupation titles and put a positive spin on them: "So you might be going to do work in engineering, but that means you're going to be an intelligent problem solver. You might be going to do social work, but that means you're going to be a compassionate community member."
"Regardless of what you do, you always have the opportunity to be the person that you've dreamed [of becoming]," she said. "When you choose a positive attitude, treat others with genuine kindness, and appreciate your own unique inner beauty ... your life will become more rich, seeing the world through a lens beyond the labels that confine us."
Article continues below advertisement

Kelsey concluded, "All of you came in wearing several external labels: a graduate, a student, an almost alumni, maybe some alumni here. I hope you that leave knowing that you will always be a member of the NC State Wolf Pack, but we have to look beyond our labels to appreciate who we really are and appreciate others for who they really are."
As expected, many fellow TikTokers took to the comment section and deemed Kelsey's speech the best one they ever heard. Some said her speech made them cry, while others revealed it made them ditch their current mindset to follow in Kelsey's footsteps. We don't know about you, but going forward, we'll definitely think about life this way.