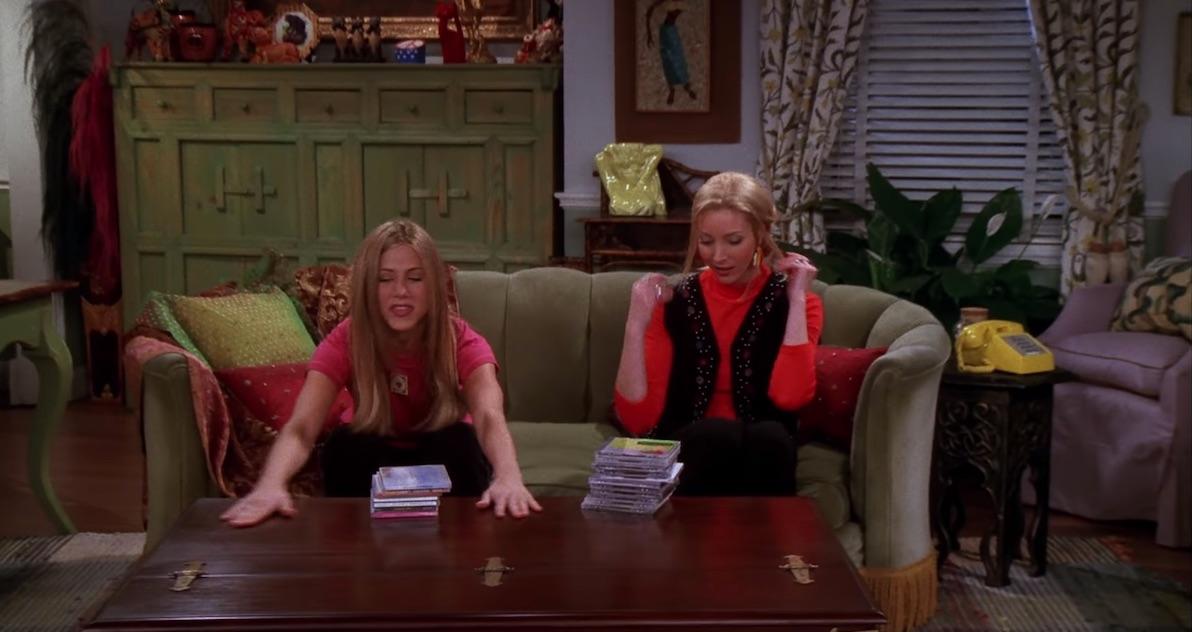 Even Phoebe Will Love the New 'Friends' x Pottery Barn Collection
In honor of the 25th anniversary of Friends coming this September, Pottery Barn will be releasing a Friends-themed collection. If you're a Friends' fan, you'll remember the Season 6 episode "The One with the Apothecary Table," where Rachel Green (played by Jennifer Aniston) buys the Pottery Barn piece behind roommate, Phoebe Buffay's (portrayed by Lisa Kudrow), back.
Article continues below advertisement
Now, Pottery Barn is giving fans the opportunity to channel their inner Rachel and do the same. Not only will they have merch that says Friends across the front, they will also be selling the same apothecary table from the episode, which aired nearly a decade ago.
Though Rachel only paid $500 for it on the show, the table is now retailing for $1,099. But don't despair if it is out of your budget because the Friends collection will range in price from $13 to $1,099.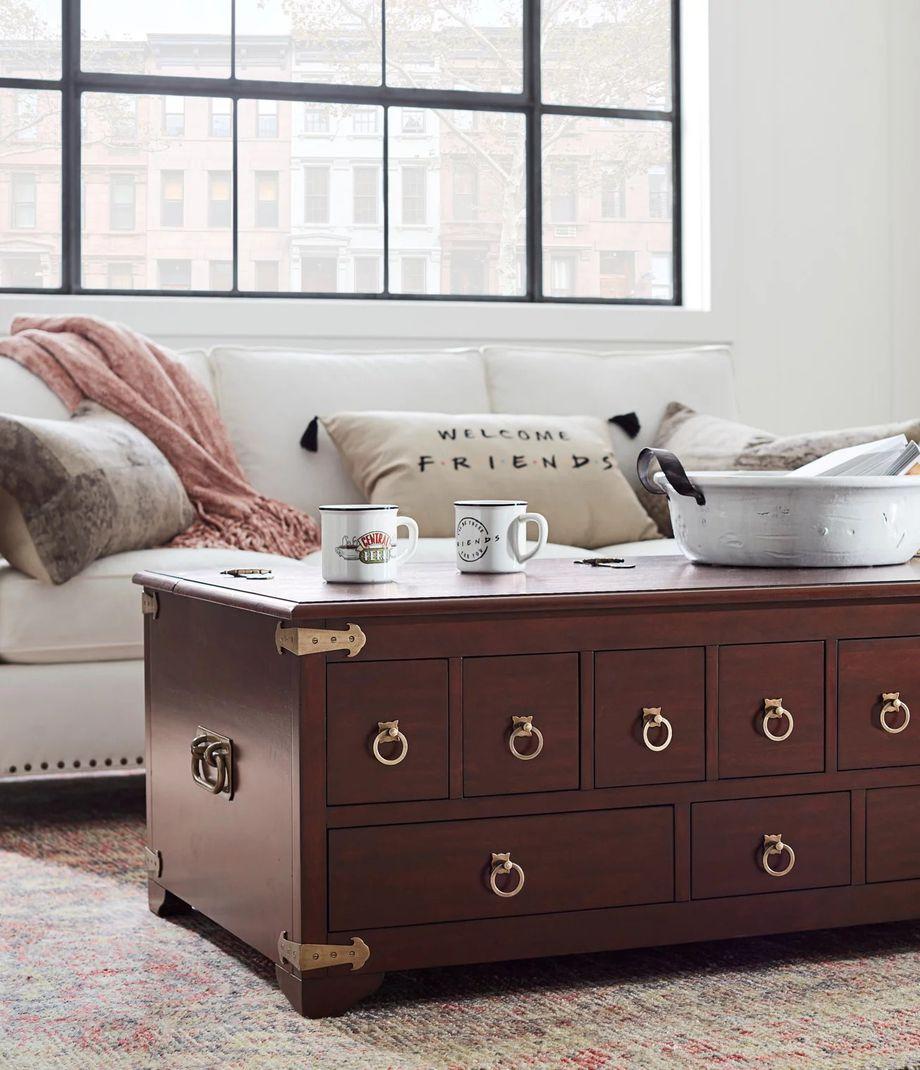 Article continues below advertisement
On the Pottery Barn homepage promoting the collection, a statement from the company reads, "To celebrate the 25th anniversary of Friends, we brought back the beloved Apothecary Table (from the days of yore), along with a collection of Central Perk-worthy accents. Across its display page, it reads "Could we be any more excited?" The answer is yes!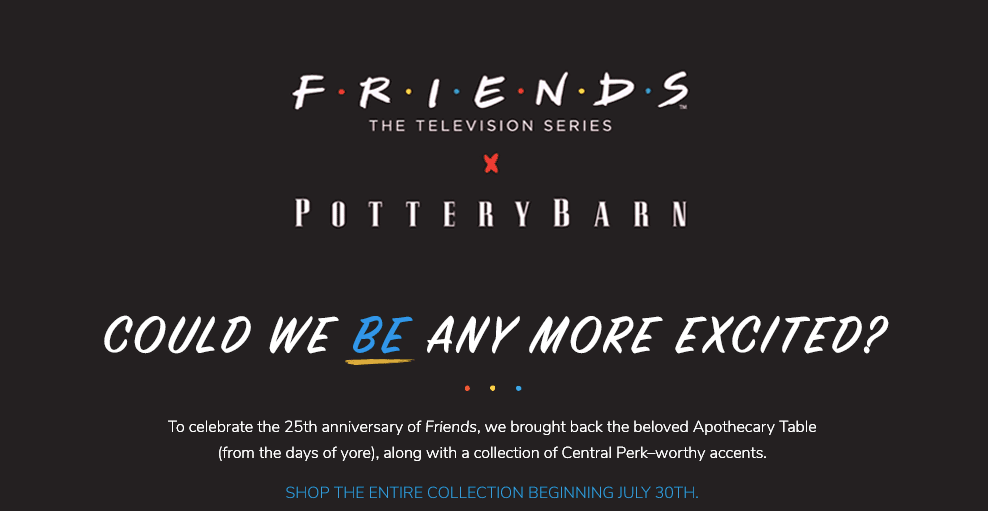 Article continues below advertisement
In case you need a recap of the now iconic episode, Phoebe was anti-Pottery Barn at first being that she only liked antique items. This led to Rachel lying about where she bought the table, claiming it was an antique. However, after seeing Ross with the same table, Phoebe knew Rachel was lying.
And while Phoebe was against Pottery Barn at first, she eventually grew fond of the furniture store after realizing how well the items complemented each other. As the episode came to an end, Phoebe basically begged Rachel to buy another piece for their apartment — caving into Rachel's love for Pottery Barn.
Article continues below advertisement
Sadly enough, the only item replicated from the episode will be the table, but fans will get the opportunity to buy memorabilia such as a Friends-themed pillow, and a few mugs. One mug features the infamous line, "Joey doesn't share food." NEED!
Article continues below advertisement
Leading up to its launch, Pottery Barn is also running a sweepstake. 
The winner of this sweepstake will receive round trip tickets to Los Angeles for two, admission to the Warner Bros. Deluxe Studio Tour, photo ops at the famous Central Perk set, and a hefty $1,000 to spend at Pottery Barn, allowing you to rack up on all the Friends merch or… putting a down payment for that lovely apothecary table.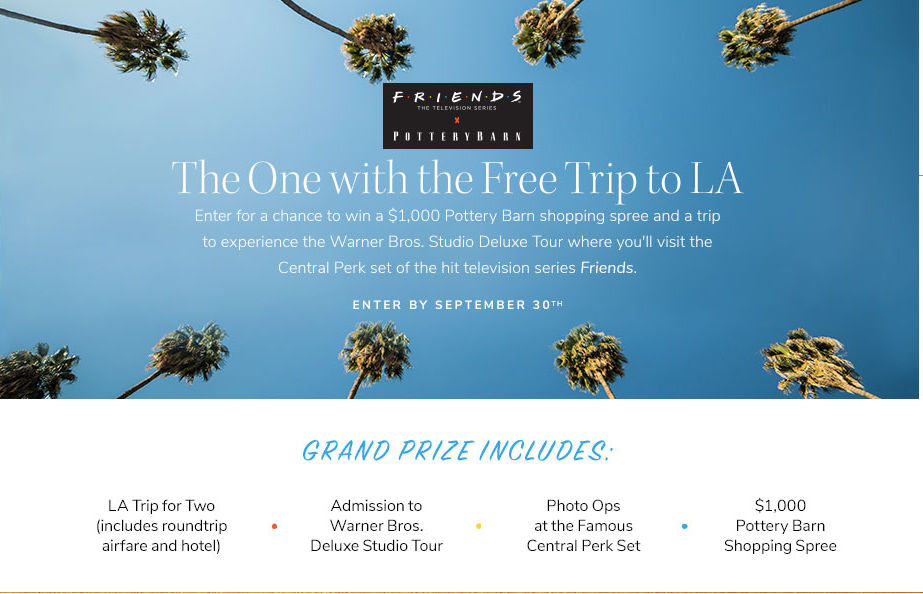 Article continues below advertisement
As expected, fans can't wait for the Friends collection launch. 
As soon as Pottery Barn shared the exciting news, Friends fans took to social media to share their excitement.
"Pottery Barn is going to be selling furniture inspired from the show Friends (including Rachel's infamous Apothecary Table). They better have Joey and Chandler's recliners," actor Devon Sawa jokingly tweeted. Another fan added, "Pottery barn: announces a Friends collection of different lil/big Friends kind of things. Me with no money or empty place of my own to furnace: wow the apothecary table."
Article continues below advertisement
Article continues below advertisement
A third chimed in, "So the apothecary table from Friends will be sold at Pottery Barn again after YEARS and I've always wanted one and guess who's going to probably splurge on it when it's released???"
The Pottery Barn x Friends collection will be launching on July 30th and their sweepstake ends on September 30th in honor of Friends' 25th anniversary.