People Are Getting Their Headless Horsemen on With the TikTok Pumpkin Challenge
TikTokers are participating in the Pumpkin Challenge, but what is it and how can you get in on the social media trend? Details inside.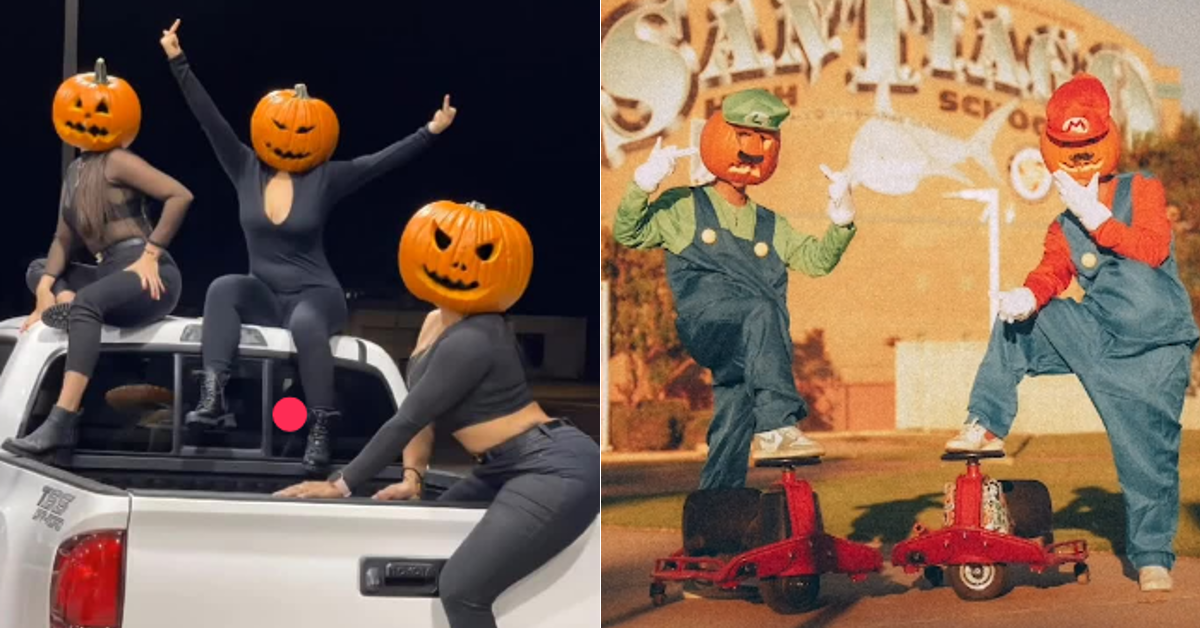 Social media can be a pretty predictable place. Some beautiful person uploads a photo where they look fabulous to Instagram, someone else waxes on about the importance of mental health, another launches a campaign against a "problematic" person, your racist uncle posts a weird off-color meme where the punchline is really just a mean insult, or a new challenge has folks throwing their dignity in the trash in a bid to rack up views. These days, just in time for Halloween, pumpkins are trending on TikTok.
Article continues below advertisement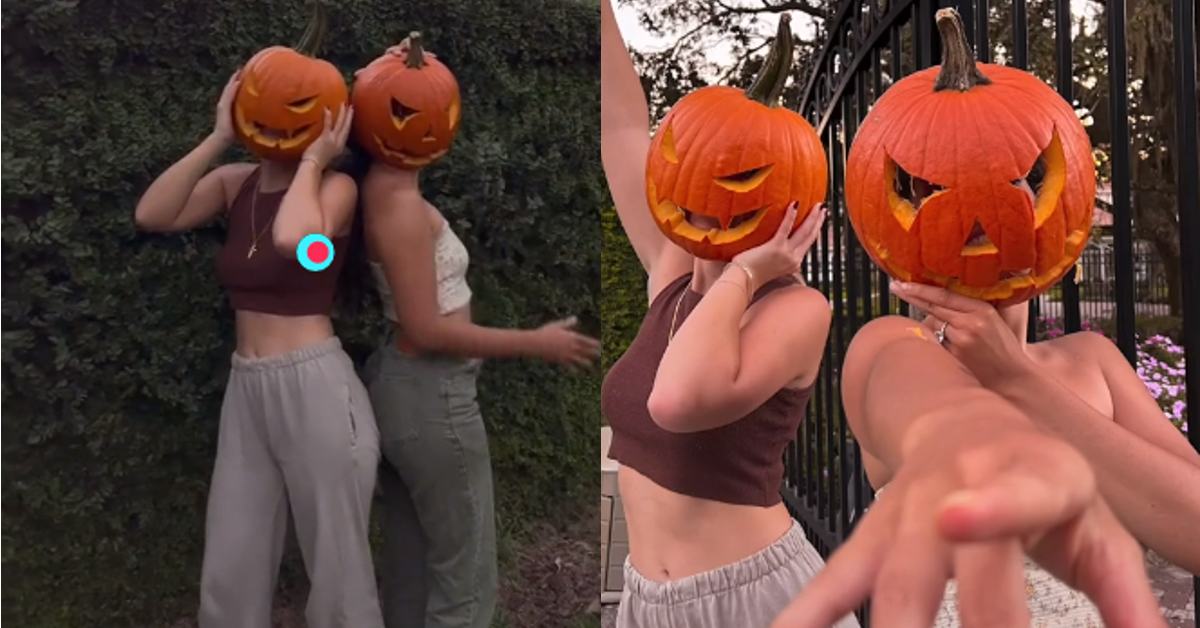 What is the Pumpkin Challenge on TikTok?
Folks carve their own jack-o-lanterns and then wear them on their faces for a photo shoot that they then upload to their TikTok account.
That's the challenge. That's the basis of the whole thing. And while it seems pretty simple and straightforward, tons of folks are getting pretty creative with the challenge.
Article continues below advertisement
Article continues below advertisement
Is there any harm in doing the Pumpkin Challenge?
Around this time of year, there's a huge supply of pumpkins, so while the challenge may be considered a bit on the wasteful side, the same could be said for jack-o-lanterns and other "decorative" foods. So, while wasting food is never a good thing, there generally isn't too much harm in carving these bad boys up.
Article continues below advertisement
However, sticking one's head inside of a pumpkin can put folks in for a very, very bad time. Here's why: People get their heads stuck inside of them all the time, and while those occasions make for some truly memorable viral moments that trend like crazy, it isn't always fun and games.
Article continues below advertisement
While this particular individual was fortunate enough to extricate herself from her squashy chambers, there's another danger associated with sticking your head inside these spooky gourds, and it's called toxic squash syndrome.
Article continues below advertisement
What is toxic squash syndrome?
A large number of gourds, squashes, pumpkins, and other similar vegetables are sold in "ornamental" varieties, meaning that you probably shouldn't eat them. In fact, eating them would be a very, very bad idea.
Article continues below advertisement
That's because some ornamental pumpkins cross-pollinate with specific wild breeds that house poisonous seeds.
So, if you're hollowing out a pumpkin, put that bad boy on your head, and happen to get one of those poisonous seeds in your mouth, then that's not going to end well for anyone.