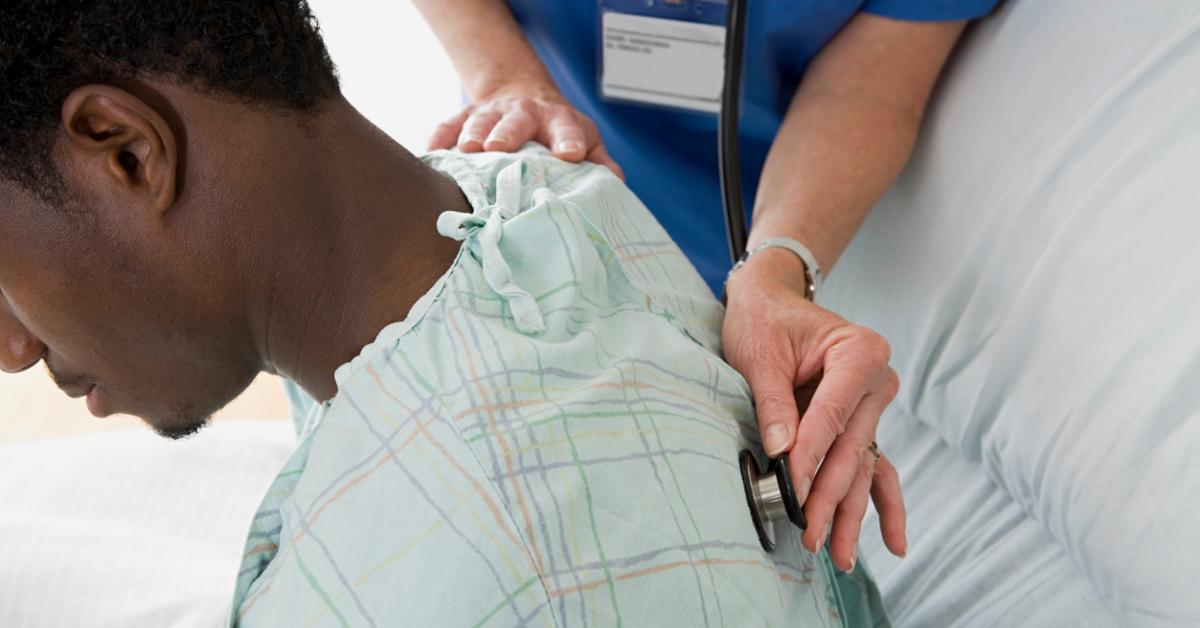 Doctor Goes Viral for Explaining How Biases Affect the Healthcare Black Patients Receive
If you want concrete evidence of deeply ingrained racism, look no further than our doctors and healthcare workers. Dr. Jennifer Lincoln is going viral on TikTok for explaining just how rampant implicit bias is in hospitals and doctors' offices.
Article continues below advertisement
She highlights a 2016 study, which found that about half of white medical students and residents subscribed to the false narrative that Black people feel less pain than white people and were more likely to "suggest inappropriate medical treatment for Black patients," according to Stat News. The video really says a lot about how unconscious biases result in poorer treatment for Black people.
Article continues below advertisement
These medical students believed that Black people had "thicker skin" or that "their nerves didn't work the same way," two absolutely false beliefs. Dr. Lincoln explains that these myths are not new. They, in fact, are "holdovers from the days of slavery, when white people had to feel better about using slaves."
She explains that Black people used to be operated on without anesthesia and were used in studies without their consent. This lie about Black people not experiencing pain the same way white people do has been perpetuated for centuries. Even today, Black people (and Black women in particular) are denied proper care. They aren't given enough pain medication, are likely to wait longer than white people in the emergency room, etc., because doctors don't take their pain seriously.
Article continues below advertisement
This is yet another way in which Black people continue to be systematically oppressed and subject to violence simply because of the color of their skin.
Article continues below advertisement
The United States has the worst mortality rate for mothers among all developed nations, and within that sad statistic, Black mothers are by far the most likely to die in childbirth. The bottom line is that Black people don't receive the care and treatment they should from doctors, and this institutionalized racism is fatal.
Racism in healthcare is so institutionalized that it was literally taught in nursing textbooks. Take a look at this page from an old version of Nursing: A Concept-Based Approach to Learning.
Article continues below advertisement
Pearson, the publisher, was eventually criticized so much it vowed to remove the racist material from the textbook, but the fact that they published it in the first place shows how wildly racist the healthcare system is.
Article continues below advertisement
In her video, Dr. Lincoln provides a call to action. "Doctors, nurses, anybody in the medical field: Check your implicit bias. If you see somebody spreading these lies, stop them but still, stop yourself every time you're caring for somebody who has a different skin color than you, and check your bias."
Then, she says, "If you are a woman of color, speak up. If this is happening to you, ask to speak to a different nurse, a different doctor. Report them. Speak up." I've also read a tip: If your doctor isn't taking your symptoms seriously or not listening to you when it comes to testing for certain things, ask them to put in writing that they've refused to grant your request. Often, the pressure will cause them to perform the test or take your issue more seriously.
Article continues below advertisement
And that's good advice...for now. But the onus shouldn't be on the patient, especially a person who is experiencing pain and needs help, to make sure they're getting proper medical care.
Article continues below advertisement
Doctors and nurses must check their biases when treating patients with a different skin color than theirs. They must believe Black people's pain. Racism isn't just the big, overt acts of discrimination. It's all these little, personal ways in which people of color are dismissed. Black people are dying because of ingrained, institutional racism, not only in our streets at the hands of police, but in our hospitals, too.
Slavery itself may have been abolished, but there are so many systems in place that hold up those practices and beliefs to this day. The entire prison, police, and justice system, healthcare, education, and more. The laws and institutions of the United States were founded with an eye toward keeping Black people from obtaining, property, wealth, and status, and that fact has not changed in 400 years.