Rainn Wilson and Wife Holiday Reinhorn Share a Son, Walter McKenzie
Does Rainn Wilson have kids? He and his wife of 25 years, Holiday Reinhorn, have a 16-year-old son, Walter McKenzie. What's there to know about him?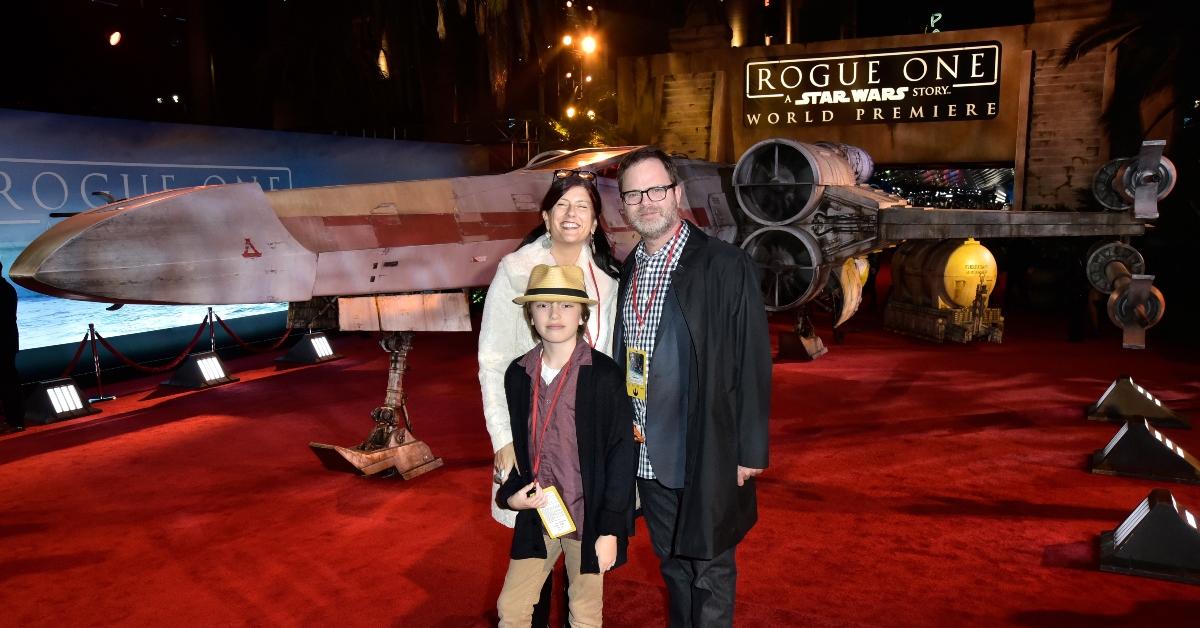 Actor Rainn Wilson married writer and producer Holiday Reinhorn on June 30, 1995, at an intimate-feeling wedding ceremony at the Kalama River, Wash. They were first introduced to each other during an acting class at the University of Washington — and the rest was history. But do Rainn and Holiday have any kids?
Article continues below advertisement
Rainn Wilson and Holiday Reinhorn have a teenage son.
Rainn and Holiday welcomed their first and only son, Walter McKenzie, in 2004.
Unfortunately for fans, the couple tends to be fairly protective of his privacy — they only share updates on their latest adventures on a sporadic basis.
As devoted travel lovers, Rainn, Holiday, and Walter McKenzie often visit coveted vacation destinations like the Westfjords peninsula in northwestern Iceland and bustling metropolises like London, U.K.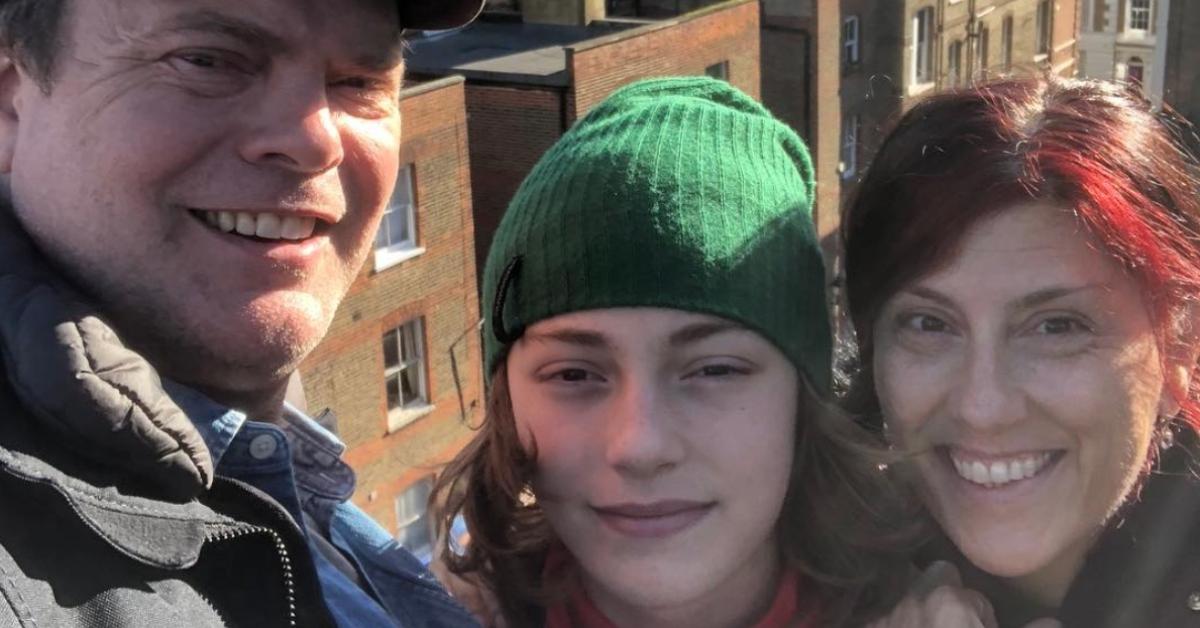 Article continues below advertisement
Rainn and Holiday are based in suburban Los Angeles, a recent video by Architectural Digest reveals.
There's little information available on where Walter McKenzie goes to school, what his hobbies might be, and whether he has any plans to follow in his parents' footsteps after graduation, however.
Rainn and his wife, Holiday, celebrated their 25th wedding anniversary in 2020.
"Happy Anniversary to my favorite masked man. It's been a ride of many wonders and twists and turns, but as the poets like to say — if we weren't supposed to dance...why all this music?" Holiday wrote on an Instagram post shared on July 1, 2020.
The stars first met while they were still in college, but they didn't start dating right away.
Article continues below advertisement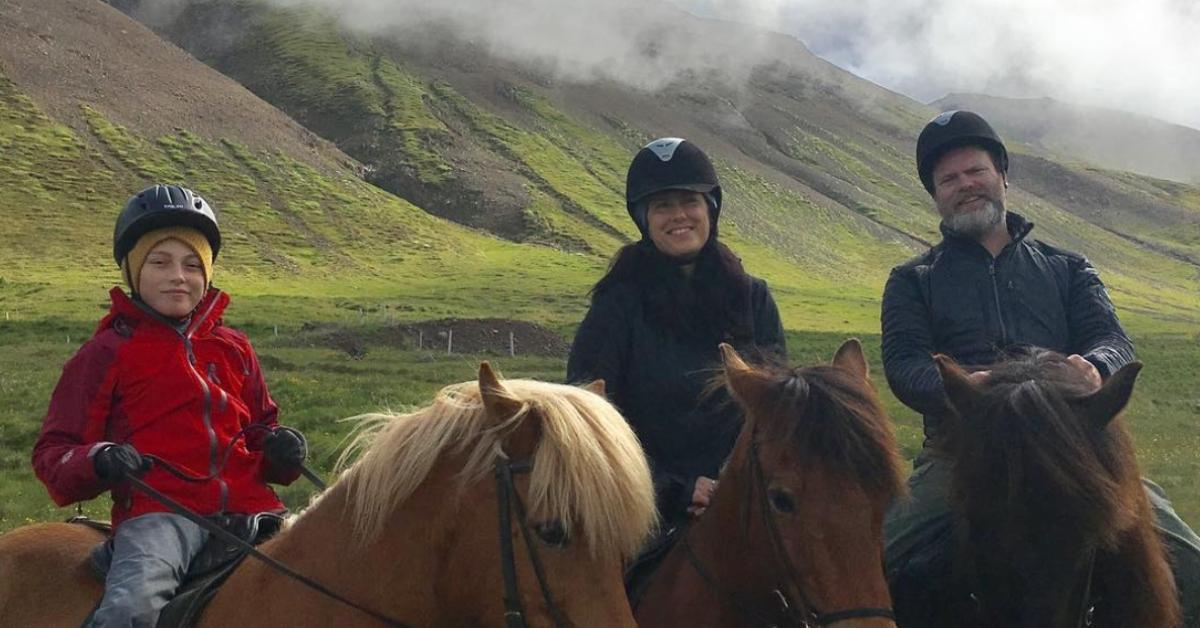 According to an article in Good Housekeeping, Rainn spent a considerable chunk of time reminiscing about his first encounter with Holiday before gathering the courage to look her up in the white pages.
But once they went on a date, he knew he found something special.
"I don't believe in love at first sight — it simply doesn't make sense — but that's what happened to me on that night," Rainn reportedly wrote in his 2015 memoir, The Bassoon King: My Life in Art, Faith, and Idiocy.
Article continues below advertisement
"My wife of 23.7 years @HolidayReinhorn and I were kooky, artsy bohemians in NYC when we first got together in the '90s," Rainn captioned an Instagram post shared on April 15, 2018.
"We survived on pizza, falafel, beef with broccoli, and scrambled eggs for years, living barely above the poverty line — doing theater and writing strange things. We walked our pitbull, read books, saw experimental plays, listened to Wilco, and stayed up until 2 every night," he added.
"And, obviously, we had matching red scarves. This was back when one could be poor and live in New York. It was a glorious time — growing up with a glorious, fierce woman!" Rainn added later on in the post.
While Rainn works as an actor, writer, and producer, Holiday divides her time between writing short stories and screenplays for shorts like PUSH. Her 2005 book, titled Big Cats garnered a great deal of critical acclaim. It was reviewed by Believer Magazine, Publishers Weekly, and more.