Woman Says Ranch Tried Paying Her Only $20 for 14 Hours of Work in Viral TikTok
A former Ranch Hand is claiming that they were lied to by a former ranch owner who only paid them $20 for 14 hours worth of work.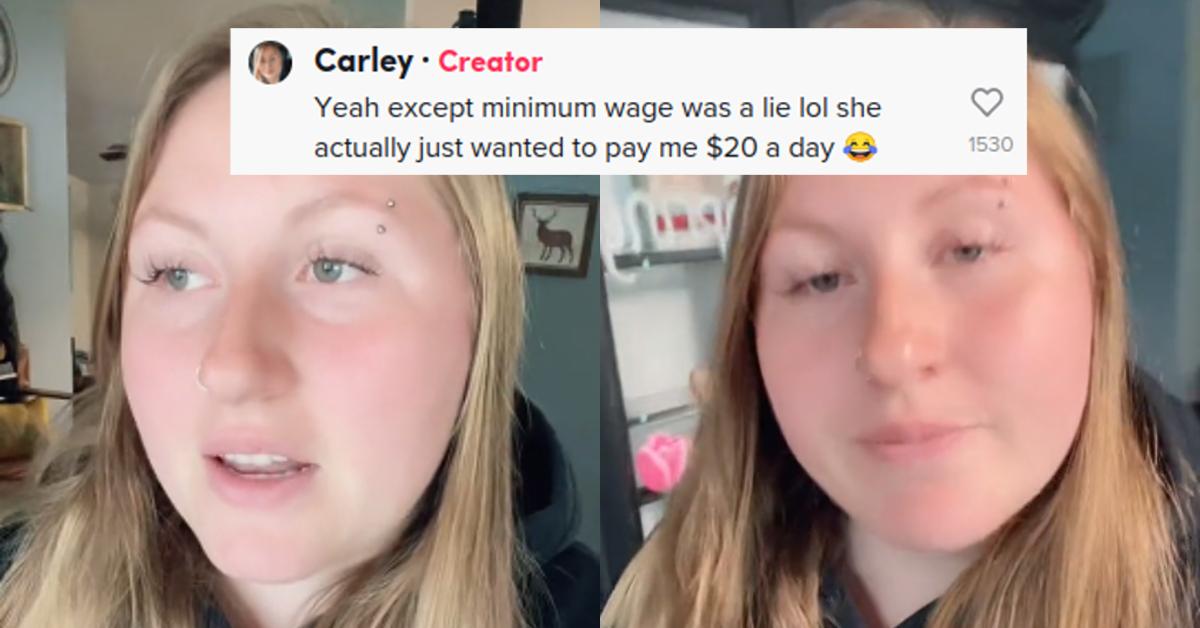 "Everyone has to start somewhere." It's a statement that packs a lot. Images of folks starting at the bottom of whatever particular vocation or dream career they've always imagined for themselves. Or putting work in day and out and getting progressively better, martial arts montage style. It also contains hope and the knowledge that even some of the most successful of people who attained the loftiest positions in society was once in much humbler shoes.
Article continues below advertisement
However, there's a difference between "paying your dues" and being exploited, which is why governmental bodies instituted minimum wage laws. Even though new research indicates that working full-time on a minimum wage salary makes it impossible for anyone to afford rent pretty much anywhere in the United States, there have been successful efforts to increase minimum hourly rates for employees at many American companies and retailers.
However, there are a lot of Americans who've indicated that their salary hikes aren't keeping up with the rate of inflation, which essentially means that they're receiving pay cuts, technically, to work the same job that they're becoming better and better at (in theory) each year.
Unfortunately, employee exploitation happens more often than one would think, something that a woman named Carley, who posts on TikTok under the handle @shinebaby01 says she experienced at her first-ever job.
Article continues below advertisement
Carley said that she was hired by a dude ranch in her hometown that everyone thinks is the bees knees when she was just 16 years old.
After hitting the big 1-6, she wanted to get a summer job and saw a classified ad for the business in her local newspaper.
Article continues below advertisement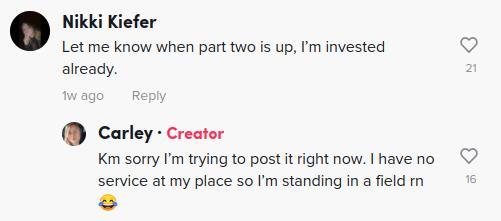 Word on the street of the ranch is that it's "supposedly a really nice place" so Carley thought that she was getting a gig at a great company. She applied to be a ranch hand which necessitates a lot of physical and skilled labor: wrangling horses. Bucking hay. Cutting firewood. Milking cows. Cleaning on chicken coops, washing dishes, and keeping stuff clean while performing additional duties like helping chefs cook for guests: Carley did it all.
Article continues below advertisement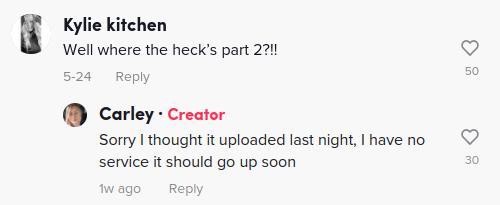 She was told by management that they pay minimum wage and they would work out the pay details with her when her first day of work was done.
And while it's difficult to get excited about earning minimum wage, Carley was happy because she was getting to do everything that she loved.
Article continues below advertisement

"I was like 'Great. You're gonna love me. It was basically everything I wanted to do, like I loved being outside, I loved doing ranch hand things. I just needed something to make money on all summer. I figured I would really enjoy it," she says in the clip.
However, things took a turn for the worse almost immediately after she arrived to her first day of work at 6:30 AM.
Article continues below advertisement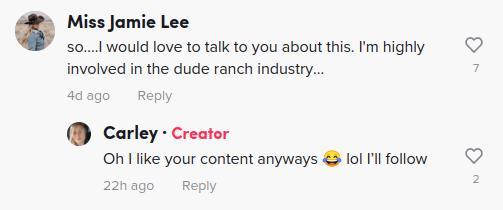 Carley first noticed that the horses were "inexperienced," bucking 5-year-olds off their trails, forcing Carley to ride after them.
She then said she attended to every single request from upper management, even removing her facial piercings after her boss told her customers didn't "come here to see that."
Article continues below advertisement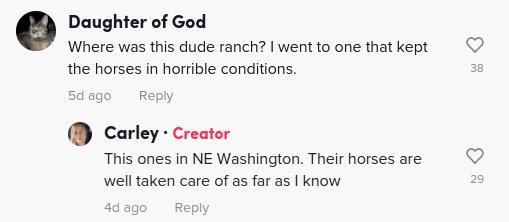 She ultimately ended up leaving at 8.30 pm, meaning she worked a 14-hour shift at the Dude Ranch. After meeting with her manager to discuss payment and hours, Carley said that the woman reached into her wallet and pulled out a $20 bill.
Carley said that minimum wage was "a lie" and that they wanted her to basically work all of those hours and all of those tasks for just $20 a day.
Article continues below advertisement
Some TikTokers pointed out that it was not only illegal to not pay minimum wage, but that they had a minor work more than 8 hours. In a follow up clip, Carley said that her manager said that the $20 bill was all that she had at the time. When Carley said that she didn't need to be paid right then and there and asked what the paycheck cycle was, her manager just replied with: "that's not really how this works here."
Article continues below advertisement

This is where things take a turn for the insane. Carley then asked how it does work on the ranch, because she had spent $13 in gas just to get there that day as her commute was 45 minutes each way.
Article continues below advertisement
"She goes on to tell me how basically they 'hire' workers that come from other countries and just want to be there for the experience. And so they live in the lodge, and they do all the work for free, and they just like to have the ranch hand experience. And that's what they wanted me to do."

Article continues below advertisement
Carley went on to tell her manager that there was no way she was going to be able to sustain that kind of workflow, to which the manager responded that they really liked her and could use her help as they had a lot of gravel to shovel the following day.
She then politely told the manager that there wasn't any way she'd work there if they were just going to hand her a $20 spot every day. "And then she basically told me if I wasn't willing to work for free or 20 bucks a day I needed to go somewhere else because I'm ungrateful. And that I should just be grateful for the experience that I'm getting. Like no honey, I already live on a farm. I'm getting that experience at home. Thanks."