Woman Receives Wrong Number Text Packed With Gossip, Conversation Takes a Drastic Turn
A woman received a random text from a stranger and their ensuring conversation was a wild ride from start to finish.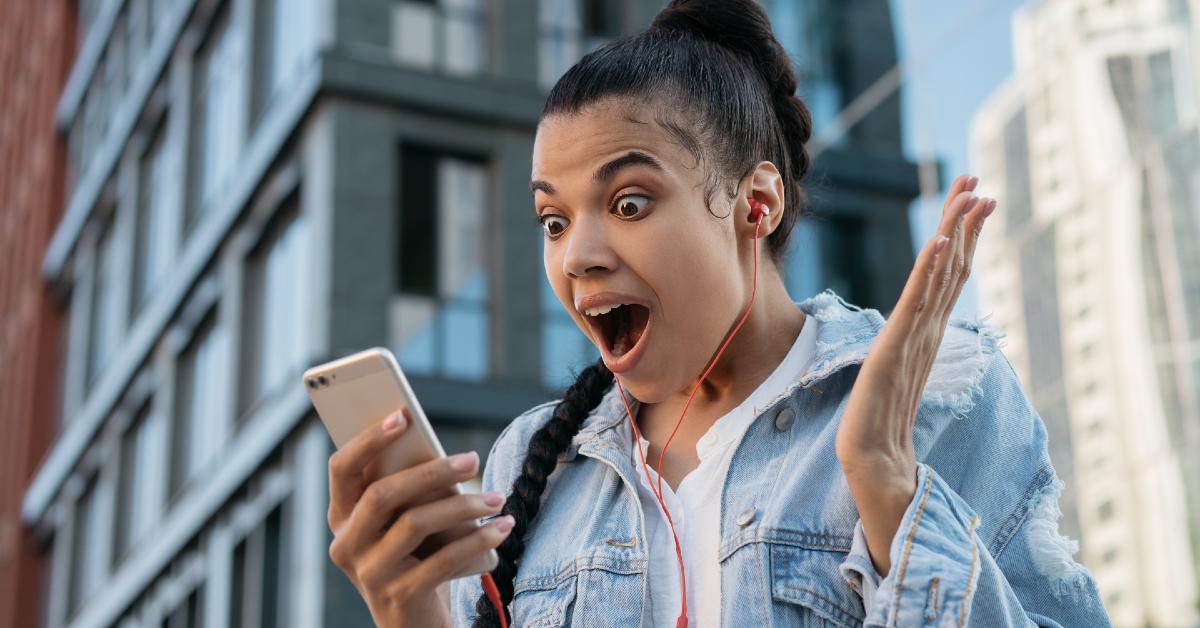 With all of the extensive backup options afforded to smartphone users (and even feature/dumbphone users), it's hard to imagine that there are going to be a lot of people out there sending texts to the wrong number. But accidents happen. People switch numbers and they're assigned to other folks. Or maybe it's as simple as putting in someone's number the wrong way, who knows?
Article continues below advertisement
Whatever the reason, sometimes these accidental texts do happen and you'll have two people who don't know one another accidentally engage in a brief conversation. Maybe the recipient doesn't even respond for fear that it's spam, who knows?
But in a series of screenshot text messages posted to Twitter by @GxldSociety via a woman named Imani two strangers who were connected by an accidental text ended up learning more about one another than either of them initially thought they would.
Article continues below advertisement
Here's how it all started: Imani received a text message from a woman she would later find out was named Cheryl. Cheryl sent Imani a message intended for someone named Ali and she was sharing some hot goss about the fact that someone named Drea.
Article continues below advertisement
It seems like Cheryl was initially attempting some type of secretive text messaging methodology at first, because the first thing she did was send Imani a letter "G" saying that this was a code word. Imani, initially played along before Cheryl asked if she was speaking with Ali.
Article continues below advertisement
While Imani told her the truth, she still wanted to know why Drea decided to leave her man, Mark, for someone younger. According to Cheryl, it's because Mark was "slacking" and after 24 years of being with him, it seems like Drea had enough.
Article continues below advertisement
We learn that Cheryl must be a god-fearing, or at least devil-hating woman because she didn't take too kindly to Imani cursing, pointing out that she didn't want to read the "devil's language" while texting with her new pen pal. In a follow-up text message, the woman writes that Drea's new man is black, as implied by a Ninja emoji.
Article continues below advertisement
Imani plays along with the woman writing, "eww I'm not racist or anything but a black guy?! Wow.." and Cheryl jokes that the guy is "probably steeling her stuff" and adds that he has "BLM crap in his house" and goes on to call him "a blackie."
Article continues below advertisement
Imani asks Cheryl to send her a picture of her page, which obliges by sending over a screenshot of her Instagram account. In her profile description it reads: "god always first love my kids more than anything" she includes two crosses and two hearts in her bio as well.
Article continues below advertisement
Cheryl then asks for a screenshot of Imani's, which she does. It's at this moment that Cheryl realizes she was chatting with a black woman who has "BLM" written in her bio's caption and that she's a lgbtq+ally.
Upon making this discovery, Cheryl writes in all caps: "YOU'RE A BLACKIE TOO DELETE NOW RIGHT NOW" but Imani didn't seem too receptive to that idea.
Article continues below advertisement
Cheryl then said that she trusted Imani as her friend before ultimately telling her to "get a life" after a few more exchanges.
Twitter users were, of course, tickled pink by their conversation and the peripatetic turn of events.