Man Realizes He's Been Paying Neighbor's Electricity for Over 3 Years in Viral TikTok
A TikToker was "freaking out" after discovering that they have been paying for the wrong unit's electricity for over three years.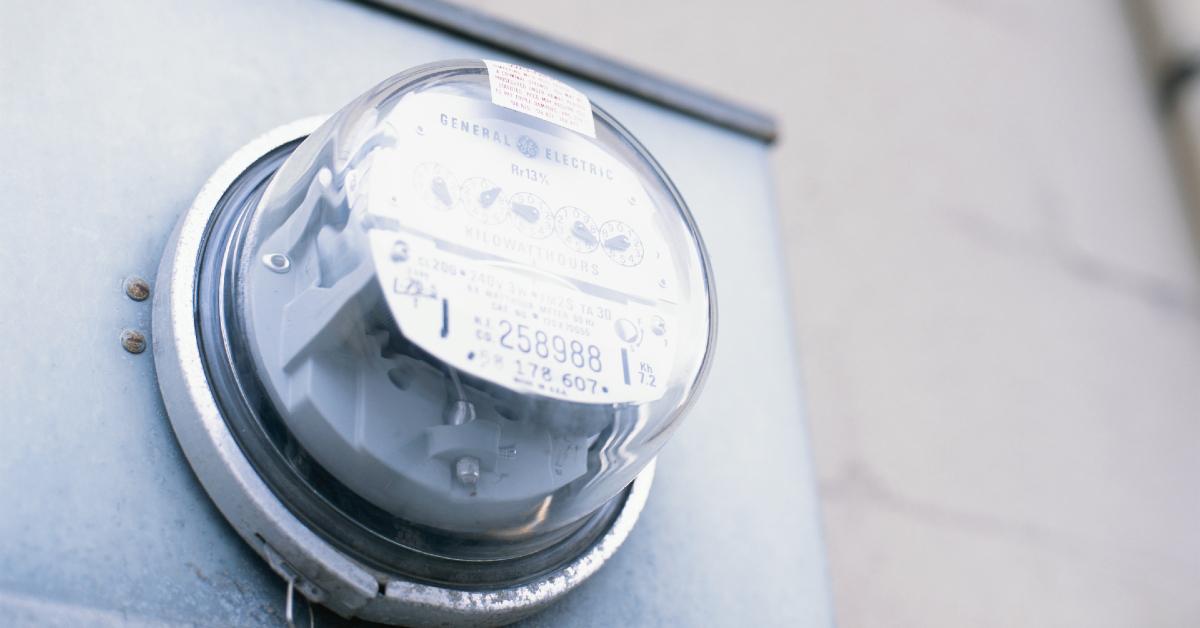 TikTok user Scott JB (@misterbeigh) was shocked to discover that they have been paying the wrong electric bill for years after noticing that their power bill was astronomically high over the course of a few months.
Article continues below advertisement
So they decided to turn their breaker off and check the meter that they thought they were paying for, but then noticed that the meter was still running, but another one had stopped. After performing the same test a few times, they confirmed that they were indeed paying the bill for another meter.
This would seem like a winning scenario, as one would assume they'd just call up the power company and tell them that they were more than likely owed a bunch of money that they were wrongfully paying over the years. However, Scott said he soon began "mildly freaking out" upon making the discovery.
Article continues below advertisement
Scott says in the TikTok: "So as it turns out I've been paying the wrong electric bill for three and a half years. My bill has been like astronomically high for I don't know six months now but I figured everything's getting more expensive but at a certain point I started comparing with other people's electric bills and I'm like alright this isn't right."
Article continues below advertisement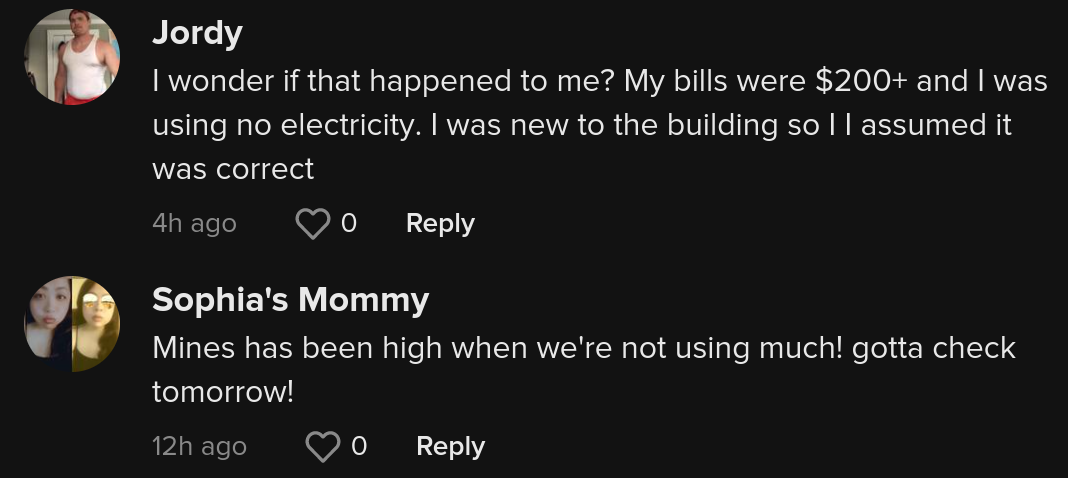 He continued, "So I went down to the electric meters and found the one with my account on it and I went back up and flipped my breaker off and the meter that I'm paying for kept spinning. And there was another one that stopped. And that one started again when I turned my breaker back on."
Article continues below advertisement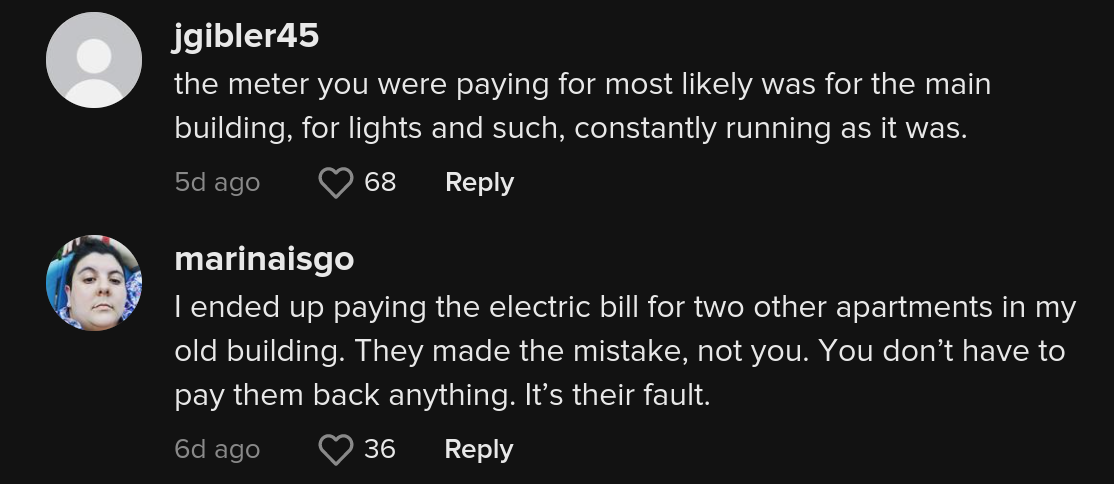 After this preliminary test as part of his investigation as to why his power bill was so high, he decided to dig a little deeper, "I like did that two or three times. So the electric company is gonna fix it and they say that they can update, you know, correct the billing discrepancy as well. Which in the short term will work out in my favor cause I know I've been overpaying for six months or maybe a little bit longer."
Article continues below advertisement

However that wasn't the end of his findings and he wasn't just probably paying too much for the past six months, but for the entirety of that three-and-a-half-year period presumably, because he was paying for another unit's electricity it turns out that entire time.
Article continues below advertisement

Or, what if the discrepancy is addressed and it turns out he was paying for a unit that sat empty for a few months and he's got himself a huge potential bill from the electric company on his hands?
Article continues below advertisement

"But I'm not 100% sure which other unit in the building I've been paying for and I don't know who's been paying my bill and people have been moving in and out of other units around here so what if I was paying for a unit that was empty for what if I spent more time underpaying than I spent overpaying?"
Article continues below advertisement

"I'm worried that I might wind up, hopefully it'll all come out in a wash and it will be either even or they'll owe me something, but what if I owe them something because I was paying the wrong, I'm worried please send me all of your good — I'm kidding I don't believe in that but like I'm kind of mildly freaking out"
Article continues below advertisement

Whatever the financial outcome of Scott's case, he can at least get to the bottom of having to pay what he's supposed to as his unit is on a separate meter. However there are still many rental units in the United States that operate on shared meters, which means that there are instances where folks are often paying more than their fair share of utilities, or less.