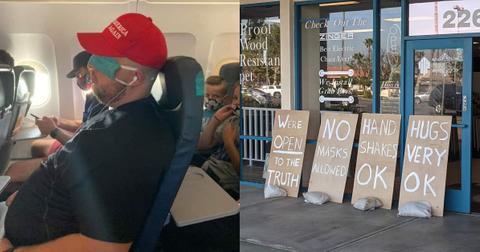 10 Reasons We'll All Be Quarantining Until 2021
By Robin Zlotnick

Jun. 30 2020, Published 1:38 p.m. ET
While other countries are celebrating getting "back to normal" and their residents are preparing for lives "post-COVID-19," the United States is experiencing record surges in cases of the virus, and experts say it's only going to get worse in the coming weeks. There are plenty of reasons the U.S. has failed to contain the virus, and they range from the individual level all the way up to state and federal government.
Article continues below advertisement
While it's frustrating to see people wear masks incorrectly or refuse to wear them at all, remember that the president and other top government officials, on a much larger level, have encouraged this ignorance, facilitated the transformation of concern for public health into a partisan, political issue, and refused to give local governments and citizens the tools they need to comfortably ride out the virus while staying safe at home.
Every time you see a man in a MAGA hat wearing a mask over his eyes, remember that this is just a tiny part of a machine of hate, misinformation, and disregard for human life that has infected an influential group of Americans. So with that in mind, here are 10 reasons we'll probably be quarantined until at least 2021.