Restaurant Charges Woman $25 for Canned Tuna and Chips—Sleuths Figured Out Which Restaurant
A restaurant charges a woman $25 for canned tuna and chips and the internet is irate. How is that even possible? Inflation is getting out of hand.
When a person complains about the price of a meal, we can all relate. We've all had a meal that cost way too much for what we got. But when someone shares a photo on TikTok of canned tuna with potato chips that cost $25 from an anonymous restaurant, our expectations have been forever lowered.
Article continues below advertisement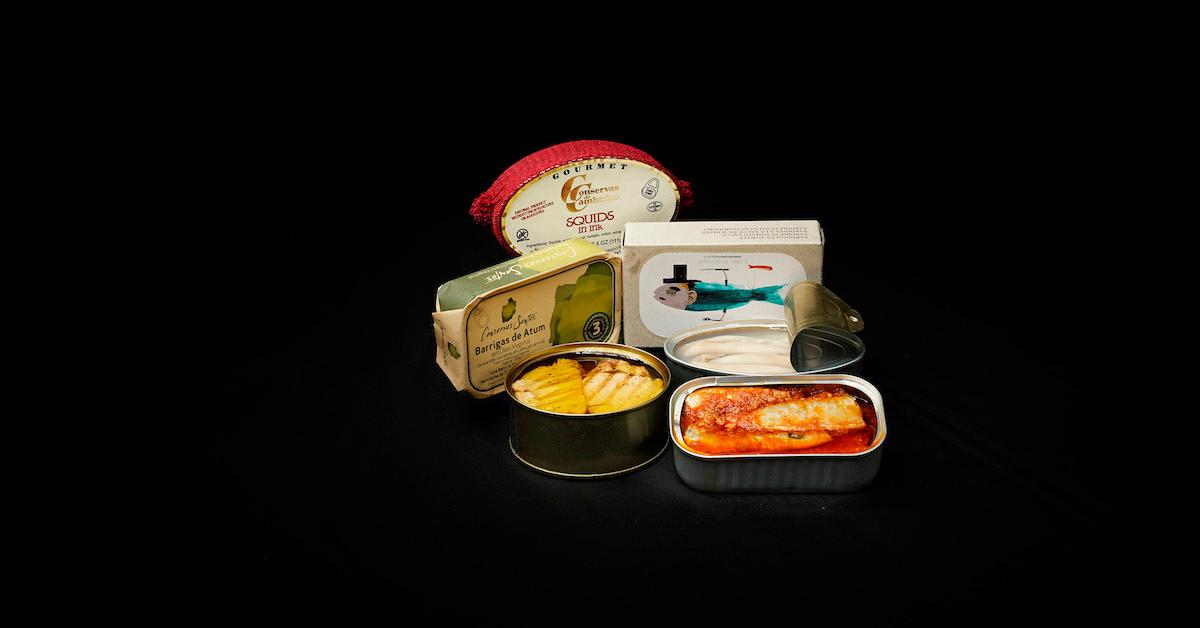 Article continues below advertisement
A Toronto restaurant has a $25 dish that consists of canned tuna and potato chips.
Here's what we can gather from Sophie's video — a restaurant has the audacity to charge its customers $25 for canned tuna and potato chips. Sophie recorded her video with pure shock. "Okay, is inflation that bad?" Sophie asks. "I just went to a restaurant in between showings and I asked the waitress, 'I'm looking for something light, like nothing too heavy.'"
"And she recommends the dish that is 'similar to tuna tartare.' Raw tuna, crudo, I'm like 'Absolutely, yes, let's do it, I love tuna tartare.'" But then Sophie looks alarmed: "They gave me a can of tuna and potato chips! A can. Of tuna. They didn't even take the tuna out of the can. Fully cooked tuna, too! $25. 25 f-—— dollars. Are you joking? I am shocked."
Article continues below advertisement
As we can see in the picture, Sophie's not wrong. The restaurant gave her canned tuna (seasoned with green onions) and a side of potato chips. But there might be more to the story than we thought.
Article continues below advertisement
The $25 tuna dish might actually be more expensive and upscale than it seems.
While this doesn't make a huge difference, we should mention that Sophie is Toronto-based, which means that the dish is worth approximately $18 in U.S. dollars. Even still, that seems absurd. But some commenters did some sleuthing and found that the restaurant in question is Toronto's Bar Raval.
Article continues below advertisement
Raval is actually a neighborhood in Barcelona known for its multicultural cuisine and population, and since Bar Raval specializes in tapas and Spanish cuisine, it was likely named for the Barcelona locale. The dish Sophie is referring to in her TikTok is the Tuna Belly preserve.
From other pictures of the restaurant and its menu, it seems like they actually re-can food themselves as a presentational choice. The tuna is actually a tuna belly, which is a lightly cooked upscale and expensive part of the tuna that typically comes from bluefin or yellowfin tuna.
Article continues below advertisement
Tuna belly preserved in oil is a Spanish delicacy that's likely even more expensive to import to Toronto. But while Bar Raval has 4.5 stars on Google Maps, several of the more negative comments do say to "skip the tuna" as it's one of their more basic and underwhelming dishes.
Article continues below advertisement
The comments section is lit up with anger at the restaurant's canned tuna.
Upon watching the video, TikTokers were unsurprisingly irate. Who would steal from the poor by serving us a $25 can of tuna?! Only one person recognized that the can of tuna actually cost $14 and is a Spanish delicacy. Everyone else was totally on board with OP.
"I never and I mean never send anything back, but this would've been the exception," one person wrote. Another said, "The green onion sprinkled on it sends me," joking about the seemingly minimal effort made to make the dish worth its price on the menu.
Article continues below advertisement
Another person even said, "Is that fancy feast?" referring to the cat food. Honestly, we think the real culprit here is the style of minimalism that makes it look like there's little to no effort. Clearly, this is an expensive can of tuna, but by plating it in a can, Bar Raval is reminding its customers of lower-priced canned tuna.
Elevate and replate — we may not be professional restaurateurs, but we've seen enough Top Chef to know what's important!