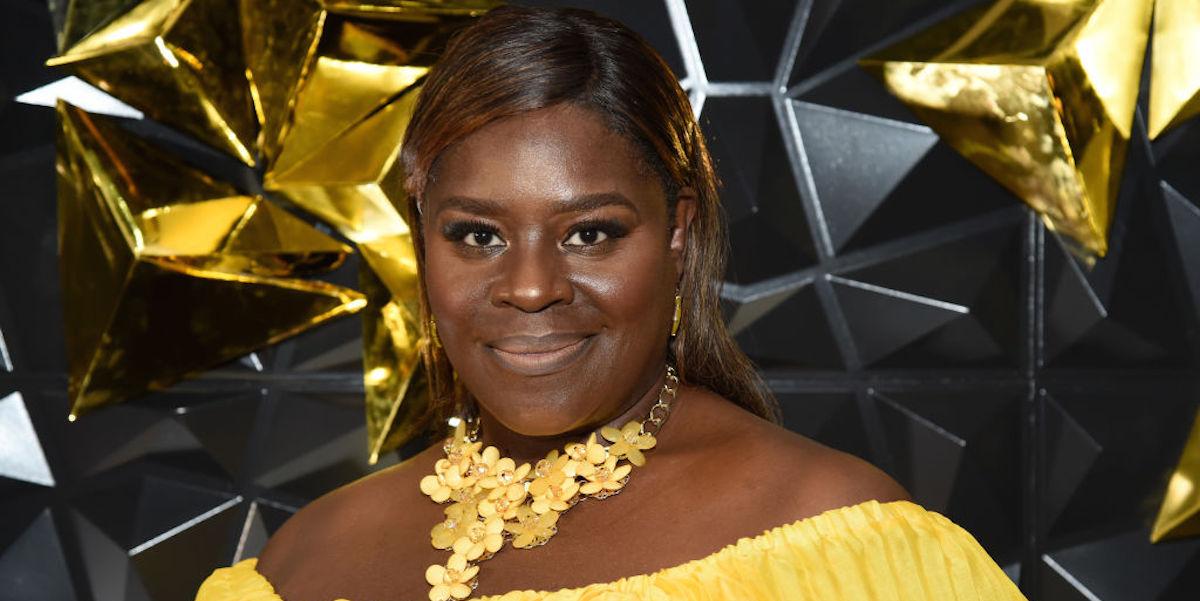 Retta Never Thought "Treat Yo Self" Would Get Its Own Holiday (EXCLUSIVE)
I asked Retta about Treat Yo Self Day, and she said she never would have imagined the hilarious 'Parks and Recreation' phrase becoming so popular.
You didn't have to watch all seven seasons of Parks And Recreation to know the meaning behind "treat yo self." The iconic phrase stemmed from Donna (played by Retta) and Tom (played by Aziz Ansari) during Season 4, Episode 4 (titled "Pawnee Rangers,"), when the duo celebrates the hilariously indulgent holiday together.
And with Treat Yo Self Day coming up on Sunday, Oct. 13, I was thrilled to speak with Retta about the quintessential saying, and if she foresaw its popularity.
Article continues below advertisement
Retta never imagined that "Treat Yo Self" would turn into a holiday.
When speaking with stand-up comedian and actress, Retta, I asked how she initially felt about "treat yo self" when she first taped the episode back in 2011, and if she ever thought it could eventually get its own holiday.
After filming the scene, in which Donna and Tom delve into the rules of "treat yo self," Retta said she barely thought anything of the phrase. If you don't recall the exact scene I'm referring to, re-watch it for yourself below.
Article continues below advertisement
For real, it's one of the most iconic scenes in the history of television.
Anyway, after Retta and Aziz finished shooting, one of Retta's best friends she had invited to the set that day said "treat yo self" was going to take off. "After we shot that she was like, 'dude, that's gonna be huge,' and I was like, '... Really?' And she was like, 'trust me — that's going to be huge.'"
Article continues below advertisement
"Pawnee Rangers" didn't end up airing until a few months after it was shot, and before it aired on the West Coast (where Retta was living and would have been watching), it premiered on the East Coast.
"I didn't even realize [the episode aired on the East Coast] and my Twitter blew up," Retta told me.
Article continues below advertisement
"I had so many at mentions — when I opened my @ mentions, all I saw was 'treat yourself.' And I said, 'oh man... [my friend] said that was gonna be big, and it is.'"
Imagine a world without saying "treat yo self" on a regular basis? I — personally — can't imagine life without it. And if you don't get a massage and mimosa on Treat Yo Self Day this year, you definitely aren't celebrating the right way.
Retta is now a Creamerista — and you can be one, too!
Beyond "treat yo self," Retta went on to tell me about her recent endeavors as International Delight's "Creamerista" — she had been an avid fan of the coffee creamer for quite a while, so the company made her their first-ever product expert.
Article continues below advertisement
"An honorable title, if I do say so myself," she said.
The brand is appointing another Creamerista to join Retta, and that winner will receive 1,013 bottles of creamer. You can enter online between Oct 10 through Oct. 16, so I strongly suggest doing so.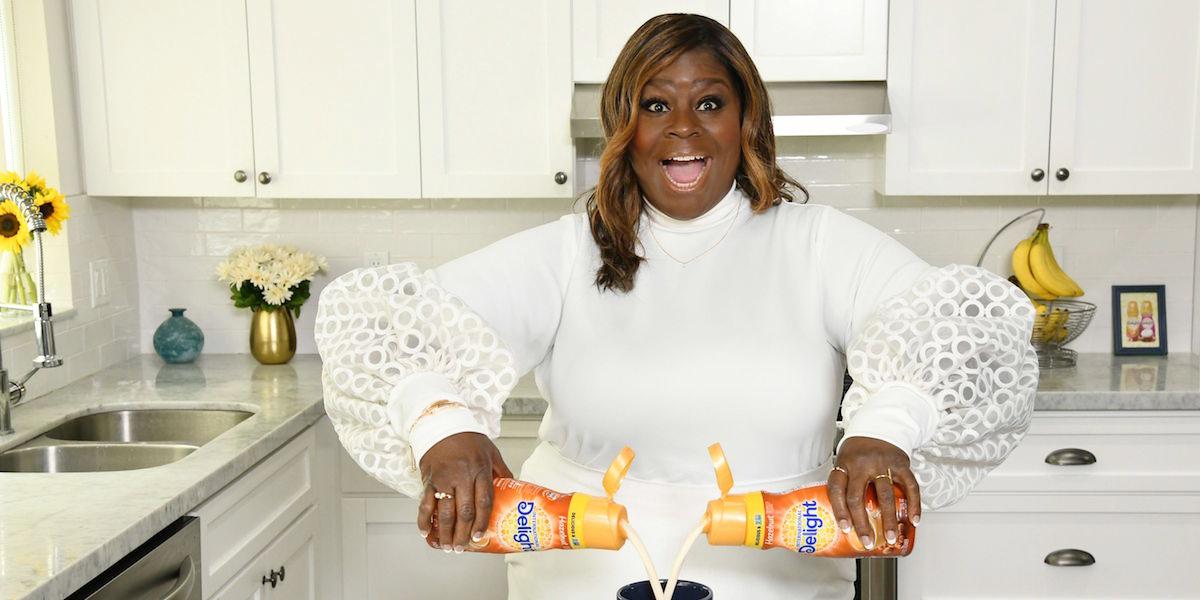 Although Retta didn't think "treat yo self" would take off, I'm so glad it did.
And whether you decide to treat yo self to coffee creamer, cupcakes, or clothes is entirely up to you. Just remember to kick back this Sunday — you definitely deserve it.