'The Roast of Ric Flair' Is Still Happening — Here's What You Need to Know
Ric Flair's roast is all set to go down on May 24th where the legendary WWE icon will be the butt of every punchline for an evening.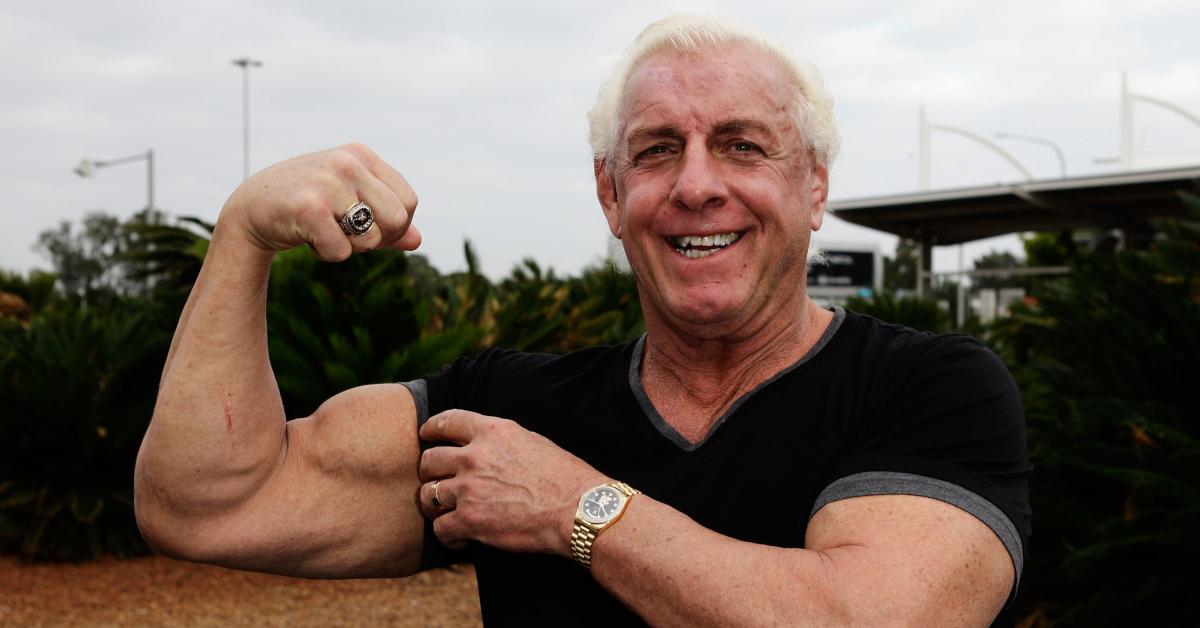 The Roast of Ric Flair is set to go down on May 24th at Caesar's Palace in Las Vegas Nevada at 9pm. The venue couldn't be more appropriate — The Pro Wrestling Tees Theater — and fans can't wait to see the Nature Boy get shellacked on stage by a bunch of comedians.
Recent events, however, had fans of the iconic WWE personality wondering if he'd have to bow out of the the roast.
Article continues below advertisement
TMZ reported that Ric Flair had been hospitalized due to a "very serious" medical emergency, leaving many concerned for the 70-year-old entertainer's life. However, it has since been revealed that it was not life-threatening as it was reported.
"Conrad Thompson says the Ric Flair situation 'is not as grave or serious' as TMZ makes it out, and says that this was a planned procedure that Ric Flair wanted to have before Las Vegas," tweeted Sean Ross, managing editor at Fightful before jokingly adding, "TMZ just supplied the Ric Flair roast with endless content."
Article continues below advertisement
So, who will host The Roast of Ric Flair?
Head Roastermaster duties will be taken over by stand-up comedian, cast member and writer for Kroll Show, and star of Undateable Ron Funches. Joining Ron will be "some of the biggest names in pro wrestling and stand-up comedy, along with a few surprise guests to boot."
I'm guessing we're going to hear the word "brother" being used at least seven hundred and nineteen times.
Article continues below advertisement
Who else will be on to roast the Nature Boy?
As per Conrad Thompson of Starrcast, comedians Dan Soder, Taylor Williamson, Mike Lawrence and Dan St. Germain will all be in attendance for a chance to rip into Ric and everyone else in attendance, as is the case with pretty much every roast ever.
You might know Dan from Showtime's Billions in addition to his excellent stand-up work. Taylor's a long-time comic who was featured on America's Got Talent, Mike had a half-hour special that was recently featured on Comedy Central, and Dan St. Germain's no stranger to roasts himself: he was featured on The Roast of Rob Lowe.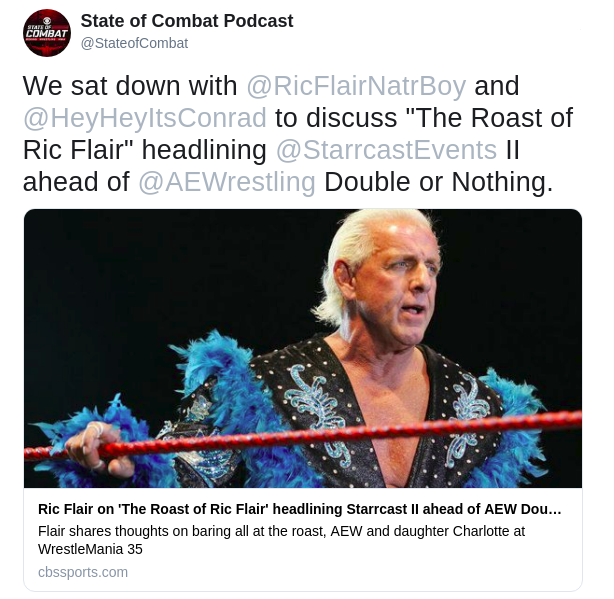 Article continues below advertisement
According to CBS Sports. Ric gushed about his excitement to return to Vegas for the roast, mostly due to his history with Caesar's Palace.
"I've got a lot of history with Caesar's Palace. Oh God, it was a regular stop in the '80s and '90s," Ric said. "I'm lucky to be here and every day is a blessing. But one of those reasons is Las Vegas. I've had a couple of drinks in that town!"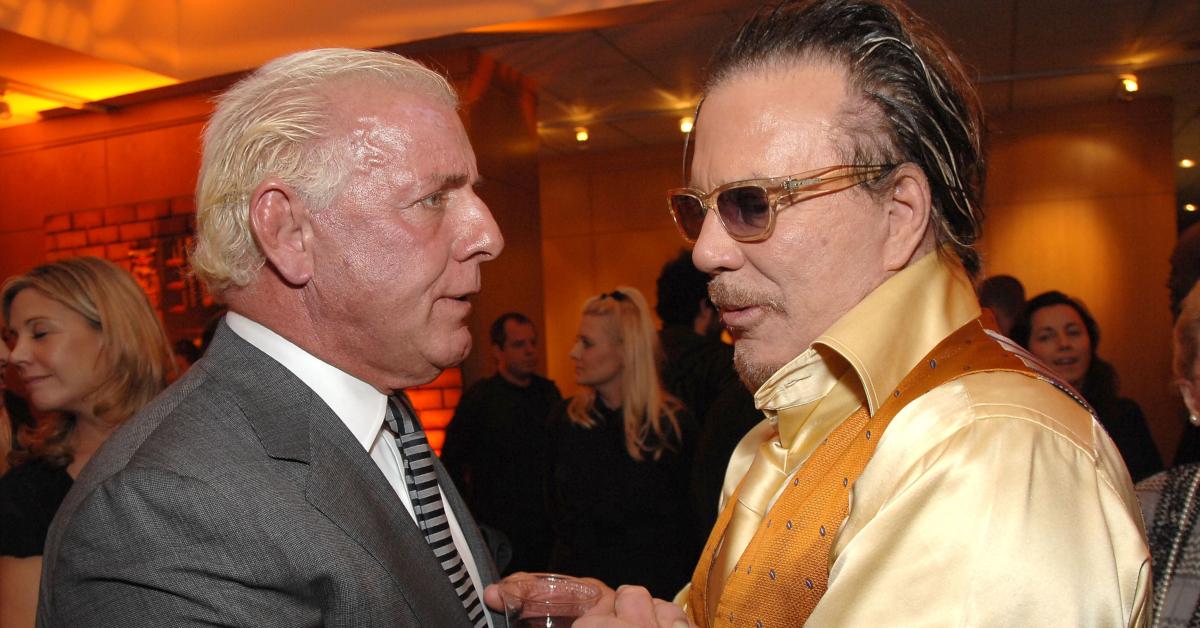 Article continues below advertisement
Will The Roast of Ric Flair be on Comedy Central? Where can you watch?
Starrcast II is the only streaming platform that The Roast of Ric Flair will appear on so if you want to watch it live, you'll have to head to the site in order to stream it.
Conrad went on to say that he believes the roast is going to be huge because Ric isn't just an icon in the world of pro-wrestling, but that he has the kind of broad appeal that everyone loves.
He also promised that the comedians in attendance are going to be absolutely brutal.
"There is going to be a handful of wrestling people there, but Ric sort of transcends pop culture, so we are going to have more mainstream roasters from outside the wrestling sector," he said. "The comedians are itching for the chance to carve up not just Ric but our dais as well. We are excited to have some fun, but some of these guys, they are not going for laughs. They are going for gasps."
Article continues below advertisement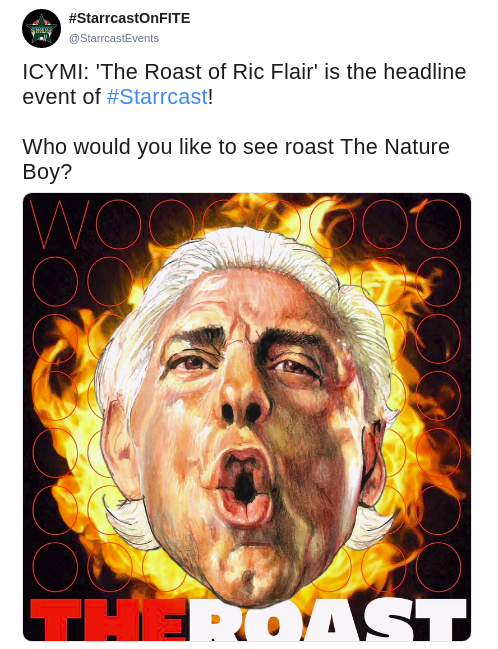 Will you be checking this roast out? Personally, I'm interested in knowing who the limousine-riding, jet-flying, kiss-stealing, wheeling-and-dealing son-of-a-gun hired to write his rebuttal jokes for the evening.
Here's hoping he absolutely crushes it!