Bray Wyatt's New Look Has WWE Fans Wondering Where He Got the Inspiration for It
WWE fan favorite Bray Wyatt has a new look and fans are discovering it has deep roots in a horror legend.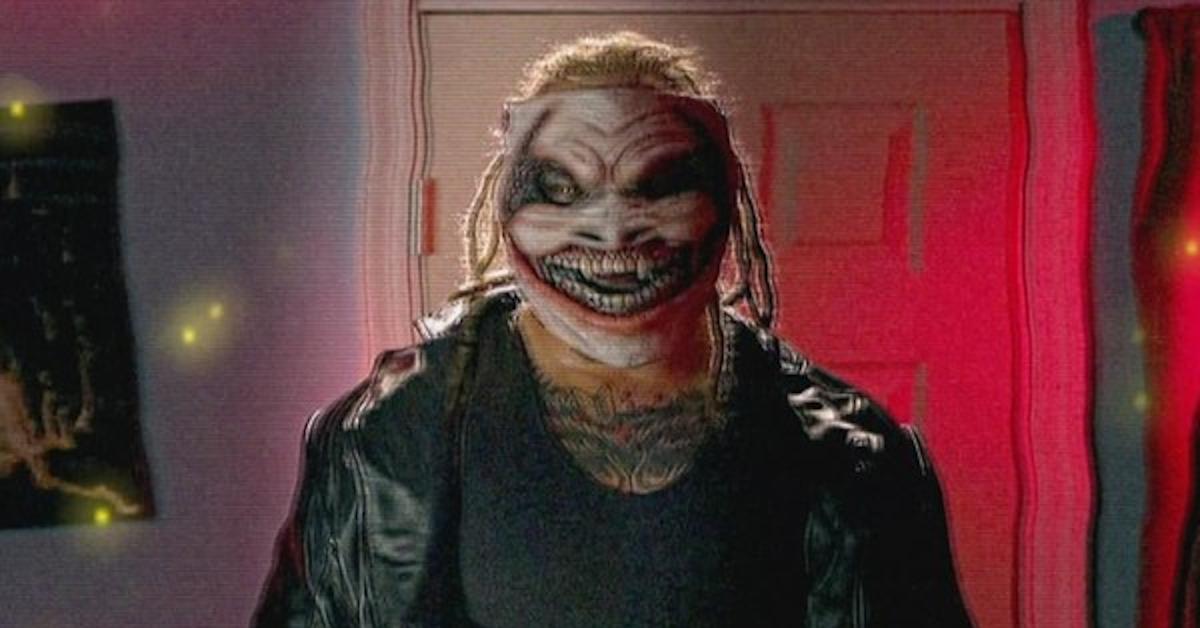 Bray Wyatt's new look has a lot of WWE fans freaked out, intrigued, but mostly curious as to why the wrestler has decided to take on a "different" person.
Article continues below advertisement
People knew that something creepy was going to happen at the Firely Fun House and Bray didn't disappoint when he delivered a promo directly to the camera rocking a new mask and a scary-as-heck persona.
Officially, WWE is pivoting Bray to indulge a "dark side" persona.
If you're familiar with Bray, then you know it's saying a lot that his new character is identified as "dark", which is saying a lot because he certainly has been a personality who has been known to freak fans out.
If you aren't familiar with him, imagine Season 1 of True Detective boiled in a pot and turned into a human being — that's Bray.
Article continues below advertisement
It's an interesting pivot for Bray, because even though there's always been something "off" about the brother, his lilting, almost sweet voice and jacked-Mr.Rogers-thing he's had going on at the Firefly Fun House always held him back from being as scary as he could possibly be.
But now that he's got the "dark side" thing going down, he can hop back and forth between the two different personalities, which will result in interesting promos as well as some super brutal matches.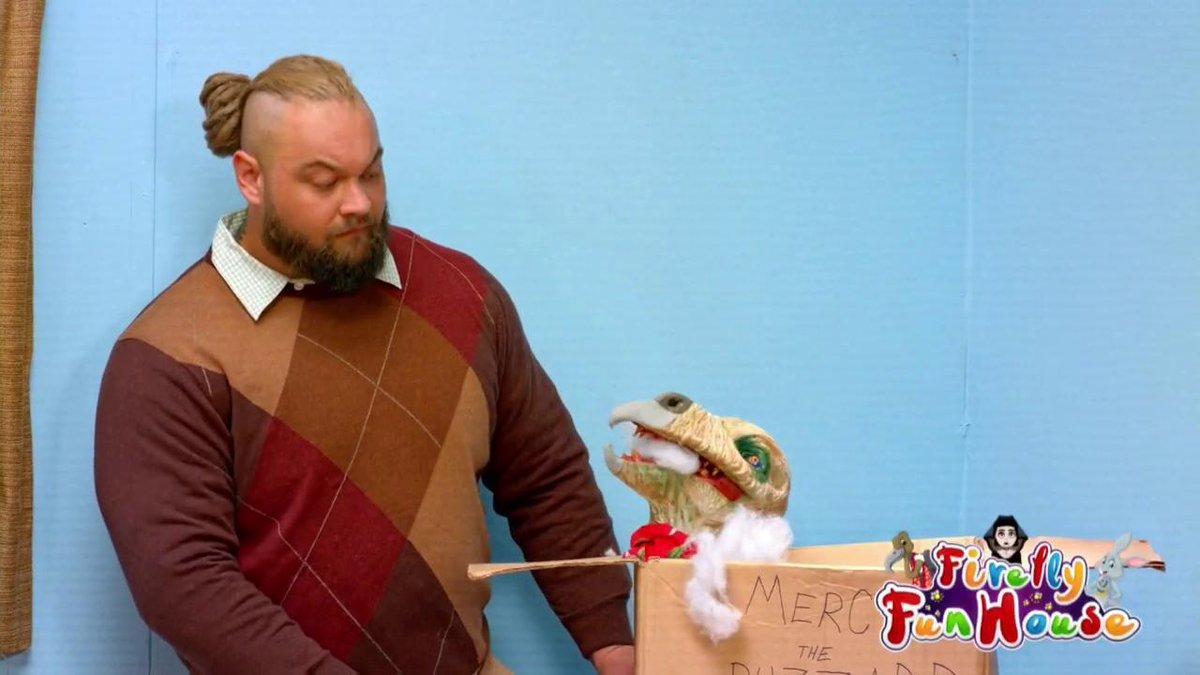 Article continues below advertisement
What's the deal with his new mask?
Fans of American Horror Story will recognize the clown face with the stretched out, gnarling smile. It seems to have taken some inspiration from the popular TV show, as well as some cues from horrifying real-life serial killer John Wayne Gacy.

If you're a fan of superheroes and arguably the best Batman movie ever made, you'll notice there's something Joker-esque about the mask.
Specifically, the look seems to have taken some cues from DC comics' Batman: Death of the Family, where the Joker takes his face back after cutting it off and plastering it all over his bloody mug.
The design of the mask is interesting as well, it allows for Bray to move his lips independent of the horrifying face Bray's now rocking.
It's clearly an interesting and well-thought-out design, and fans were ogling over, which is leading many people to ask:
Who designed Bray's new mask?
Article continues below advertisement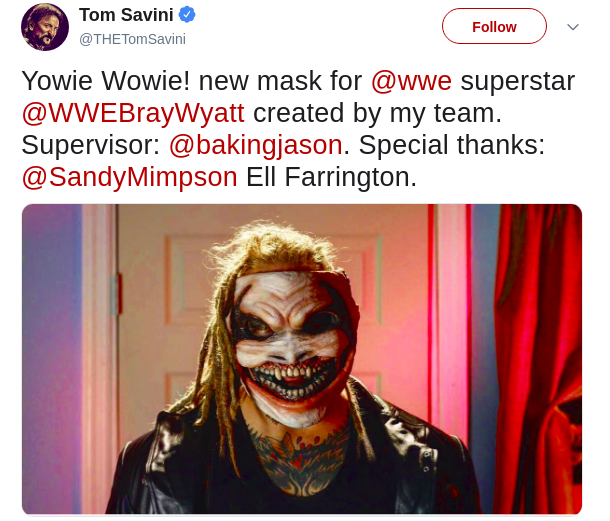 This is a bit of news that'll make horror fans very, very happy: Tom Savini and his team were behind the excellent work done on Bray's new look.
Tom tweeted out the news after Bray debuted his "dark side" persona, and the man's a legend when it comes to prosthetic-work and practical effects, especially iconic masks.
Article continues below advertisement
His resume is a laundry list of legendary horror film work: Dawn of the Dead, From Dusk Till Dawn (which he played a part in as a guy rocking a very suggestive hidden gun mechanism), Maniac, Machete, and Friday the 13th, among a ton of other movies.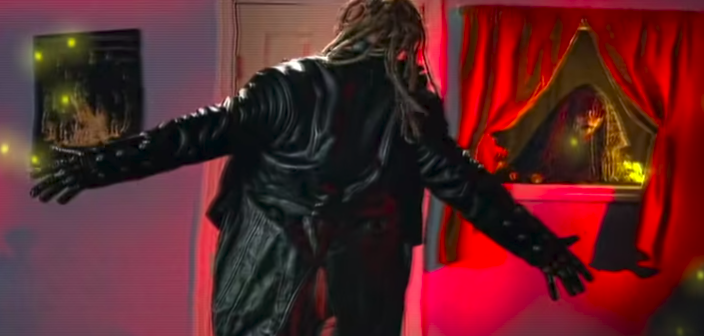 Article continues below advertisement
It just goes to show that Wyatt and the team over at WWE are 100% dedicated to making this new "dark side" persona as creepy as possible, and boy, it is working.
There are tons of people on Twitter who are responding positively to the new look and the new promo seems to have the desired effect:
One person wrote: "Bray Wyatt is seriously the best thing on the WWE main roster today. This look is awesome and disturbing at the same time. Vince, don't $#@! this up, let Wyatt go bat $#@! insane with this new character."
"Is it just me or does @WWEBrayWyatt new costume look like Danny Devitos Penguin in Batman and Robin @WWE"
Take a look at the promo below and judge for yourself:
Article continues below advertisement
What do you think? Are you excited to see Bray Wyatt hop into the ring with this new persona? Or is it too over the top, even by WWE's standards?