Famed Wrestler Ric Flair Has Been Married Quite a Few Times Throughout His Life
Ric Flair is one of the most prolific faces in wrestling, but what's his life like outside of the ring? Here's what we know.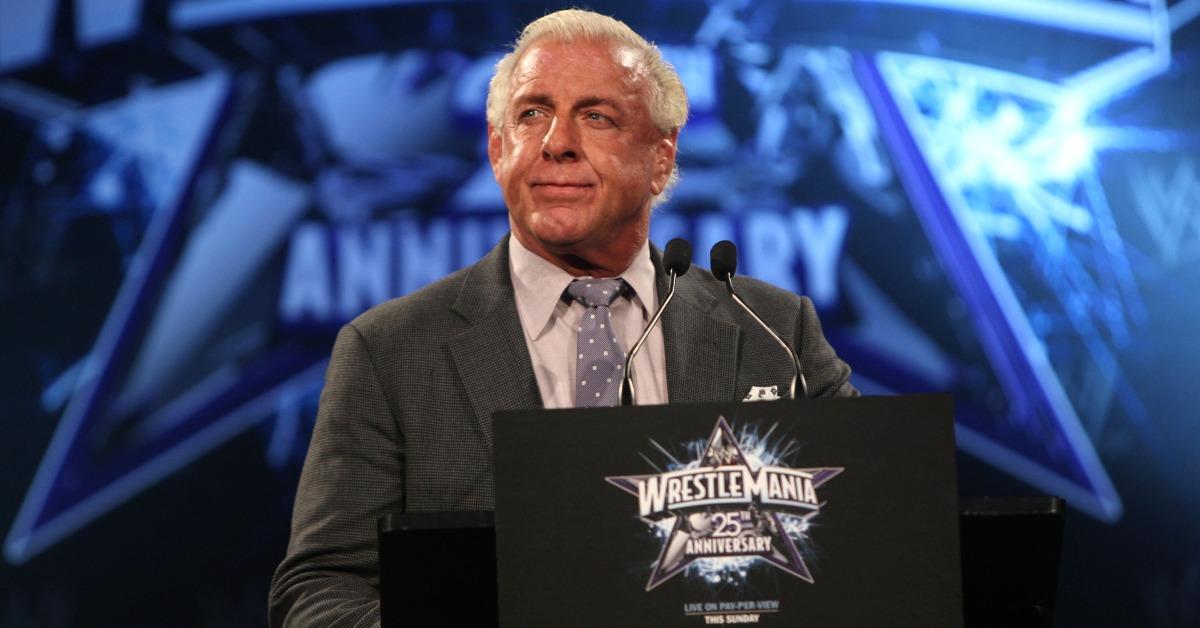 If you're a fan of professional wrestling, then odds are that you're quite familiar with Ric Flair. The combat sports phenom has been stunning millions of fans for decades, and thanks to his wrestling prowess he has since branched out into films, television, and a variety of other facets of pop culture.
Article continues below advertisement
For however many fans may be familiar with Ric thanks to his larger-than-life persona and remarkable career, plenty likely don't know the details of his personal life. How many wives has Ric had throughout his life? Furthermore, what is his net worth and how did he earn it? Keep reading to learn all about who the star is outside of the ring.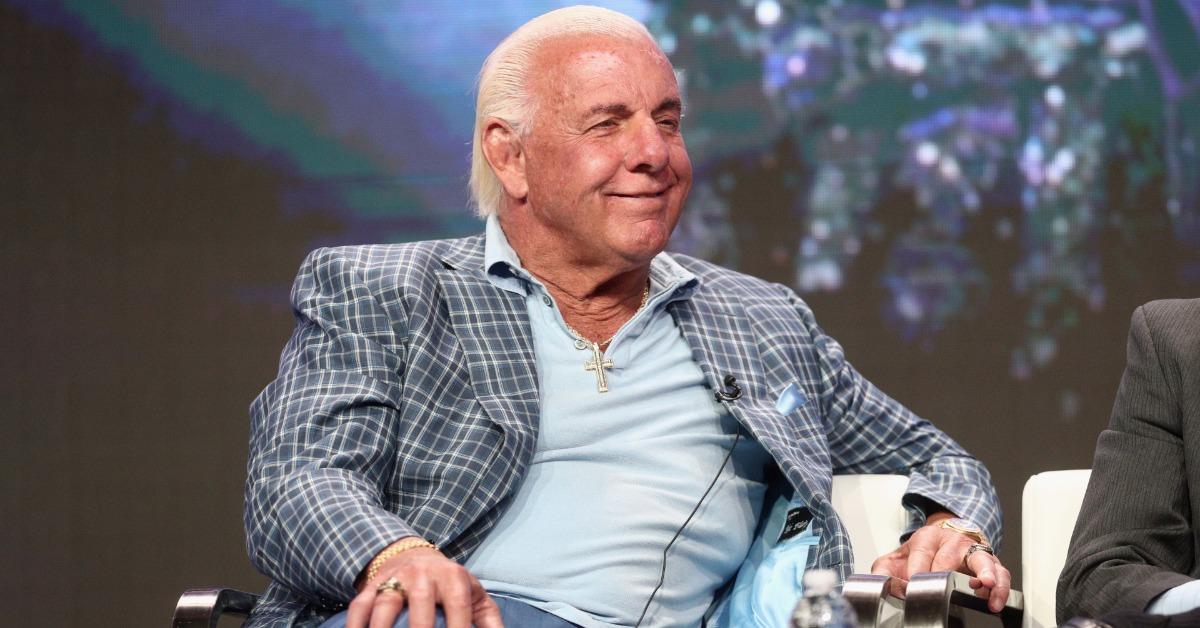 Article continues below advertisement
How many wives has Ric Flair had throughout his life?
Ric's list of accomplishments as a wrestler is long and storied, and so is his marriage history. The athlete has been married a total of five times throughout his life, and every single one of them has ended in divorce. Let's take a look back at each of the women that Ric has been affiliated with in the past and how their relationships went down.
Ric's first marriage was to Leslie Goodman, who he wed all the way back in 1971. The wrestler and the Minnesota native had two children while they were together: a son named David and a daughter named Megan. After about a decade of being together, Ric and Leslie called it quits.
Article continues below advertisement
Ric's next marriage came only a few years later and would actually go on to be his longest romantic relationship ever. In 1983, the star married Elizabeth Harrell, an actress who has appeared in the likes of Celebrity Wife Swap. The duo had two children together: a son named Reid and a daughter named Charlotte. The duo eventually split in 2006 after 23 years of marriage.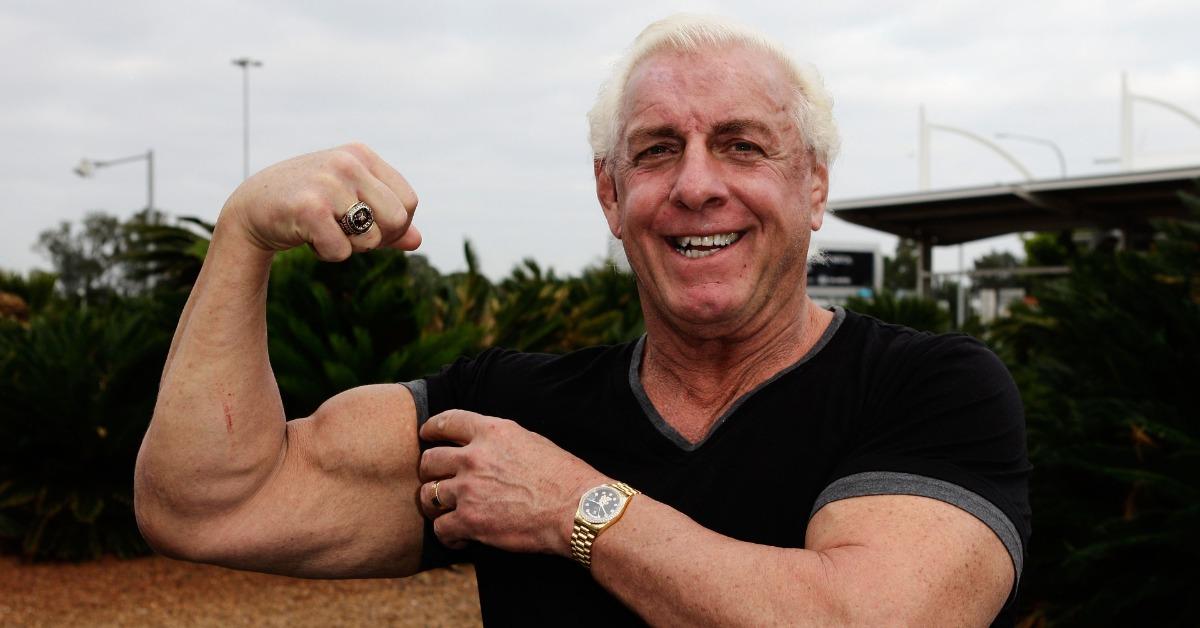 Article continues below advertisement
The next woman that Ric was romantically affiliated with was Tiffany VanDemark. The duo got together around the same time that he split from Elizabeth, and their marriage was tumultuous to say the least. Per Grantland, "In 2009, Flair filed a criminal complaint against Tiffany Vandemark — wife no. 3 — whom he accused of 'hitting him in the face with a phone charger.'" This, coupled with some reported financial troubles, bought their marriage to a swift end only three years after it began.
Ric's next marriage wasn't any less difficult, however. The star married Jackie Beems, but their three-year relationship was riddled with some pretty harrowing assault allegations. Per CBS, Jackie "allegedly attacked the the WWE Hall of Famer and left him bloodied and bruised" back in 2010 and was immediately arrested. TMZ alleged that Ric had cheated on Jackie which caused her to act out and attack him, but the charges against her were eventually dropped due to a lack of evidence
Article continues below advertisement
The wrestler's most recent marriage was to Wendy Barlow. Ric and Wendy met back in 1993 and remained friends throughout the years, even getting romantic at times, such as in 2013. They were engaged in 2016 and wed in 2018, but things changed in 2022. On Jan. 31, 2022, Ric took to Twitter to tell his fans that he and Wendy have decided to divorce.
"I will love and cherish all of our memories together forever, and I will forever be thankful for all she has done to make my life better," he wrote.
Article continues below advertisement
What is Ric Flair's net worth today?
Although Rick has been famous for roughly 40 years, and in that time has become one of the most impactful wrestlers ever, his net worth is probably lower than you might think. According to Celebrity Net Worth, Ric has a net worth of around $500,000 in 2022.
On top of that, it appears that Ric has encountered some serious financial woes over the last few years. Celebrity Net Worth states that Ric failed to pay his full tax amounts for his earnings between 2016 and 2018, resulting in him owing the federal government $240,000 and the state of Georgia $40,000. On top of that, the wrestler faced a serious medical emergency in 2019 that left him with a roughly $1.8 million medical bill that his insurance would not cover.