Woman Encourages People in a Ring Shaming Group to Roast Her Engagement Ring — It Doesn't Go as Planned
Woman shares post of "ugly" engagement ring to ring-shaming group and Redditors went off on her.
A woman who posted to a ring shaming group asking for others to dunk on her fiancé's poor taste in jewelry is feeling the wrath of the internet right now.
While it's difficult for me, someone who abhors jewelry (especially diamonds) to care enough about someone's "struggle" with finding the perfect engagement ring, I get that this is not a normal thought to have.
Article continues below advertisement
I can appreciate why someone would want their engagement ring to be super extra special if they truly believe the person they're in love with is super extra special, because then they can look down at their ring and flex on whoever they come across. "Yeah my love is better than YOURS and I've got the rock to prove it. So suck on that, barista, and don't forget the extra soy milk this time."
I can also appreciate when someone isn't entirely happy with their ring and want to get it changed for something that better suits their personal style. My wife'll buy me clothes that I begrudgingly put on and I either look Steve Buscemi here, or pretty darn good. If it's the former, I politely thank her for thinking of me, but it's not really something I'm going to wear.
What I don't do is post a photo of the clothes on an apparel-shaming Facebook group saying, "Yo my girl's an IDIOT —look what she thinks I'd wear. Pfffft."
Article continues below advertisement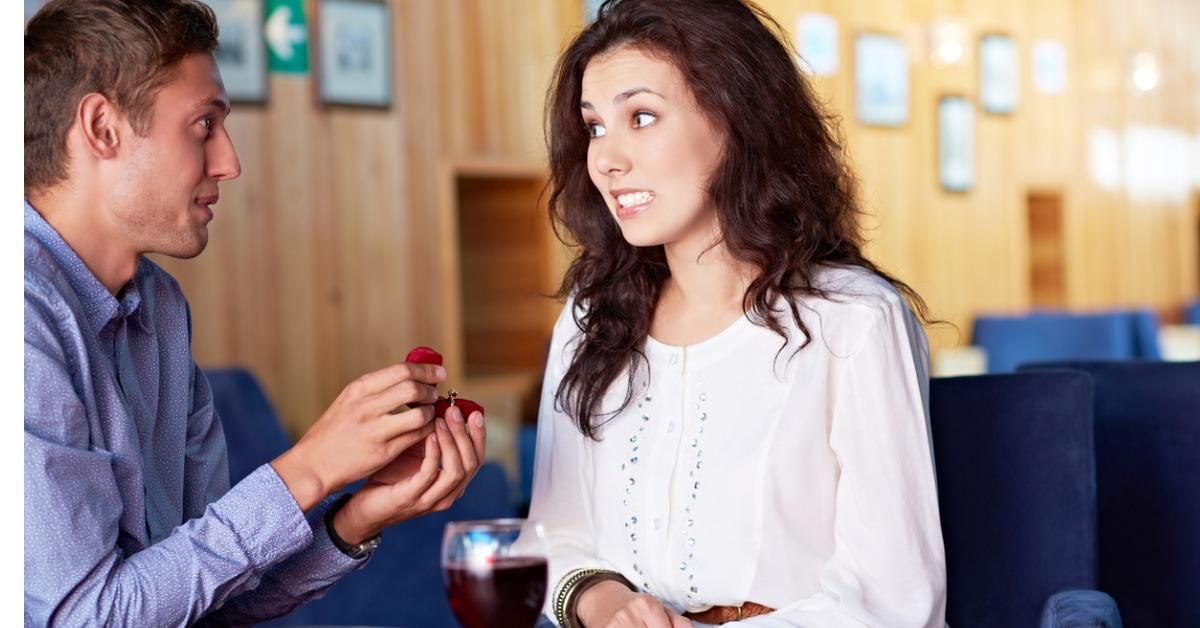 That's pretty much exactly what this woman did when she found the ring her boyfriend planned to propose with. It looks like, you know, a ring, with some diamonds in it. What's grinding so many people's gears about her post however isn't the fact that she didn't like the ring. If you don't like something, fine. But how she went about expressing her disapproval is where heavy judgment started coming in.
Article continues below advertisement
She basically called on her fellow ring-shamers to "roast" the ring and mad her own curt comments about it. "Not a fan." There's no mention of how much she loves her BF. There's no mention of her appreciating the ring but wanting some advice on how to break it to him nicely that she would like something different. It's all just so brusque. I can't imagine ever going to someone else and saying, "Why the hell would my wife even get me this? UGH!"
Article continues below advertisement
Redditor u/DobbyCS put up a screenshot of the woman's post on Reddit, where a bunch of users went in on her for the tasteless comment. Grand_cookie writes: " I would drop this b***h like a bad habit. I'm sorry your BF didn't pick out the correct blood diamonds for your pretentious group.
That thing looks pretty hefty too."
"I used to work at a jewelry store, that looks almost like it's 1 carat. Those start at $1,000."
"Groups like this are just 100000 percent bad news," one person wrote. "Someone posts a ring that's really nice and clearly worth a lot saying 'lol look what my boyfriend got me he's so cheap' and then everyone adopts that mentality and it just becomes a nasty pit of narcissism and hatred."
Article continues below advertisement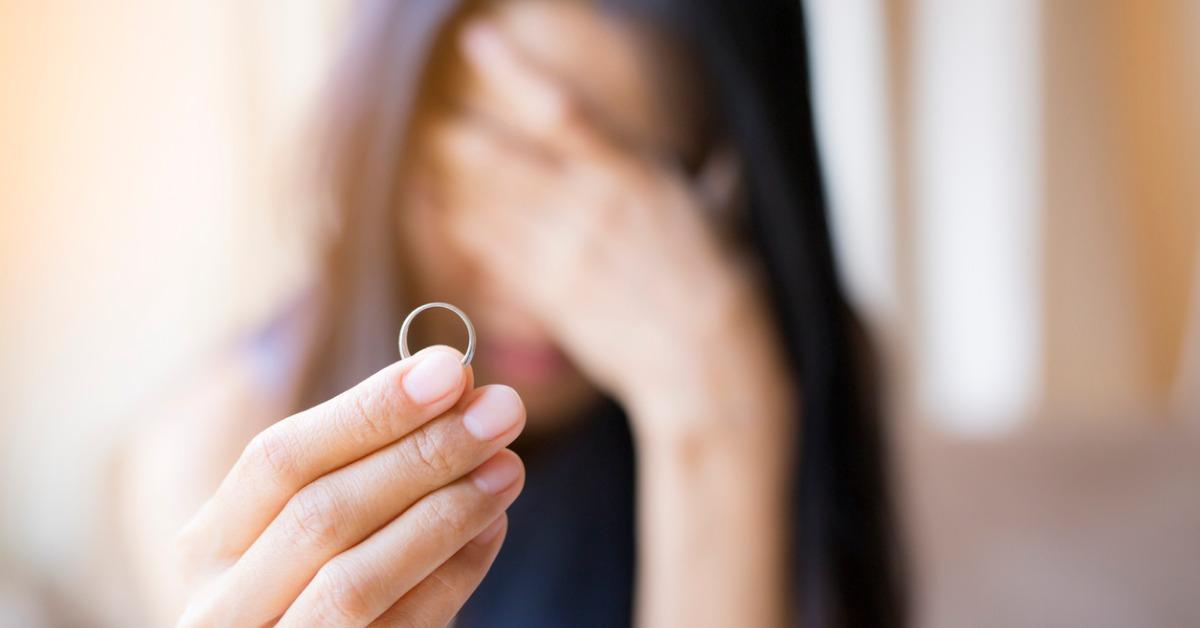 As it turns out, someone in the comments section of Reddit was a part of the group and said that it wasn't a "ring-shaming" group at all, but rather a lighthearted one where people share honest-to-goodness photos and memes of ugly rings.
"It's actually a fun group! I'm in it myself and there's also a praising group, if you can't handle negative reactions then you go to the praising group but this ring got no bad reactions at all. In fact most people liked the ring, the one who got bad reactions was the OP," they said.
"For the most part it's people willingly posting their own rings with some hilarious self-deprecating humor or absurd rings found on Wish, Facebook ads, etc. What this girl above did was something majority of the group disagreed with."
Article continues below advertisement
Others were reminded of a similar story where a woman confided that her boyfriend of five years proposed to and, while she was overjoyed, she hated the ring and had a heck of a hard time telling him. The key difference was how broken up she was about it, even though she had every right to complain. I mean, just look at this amber abomination.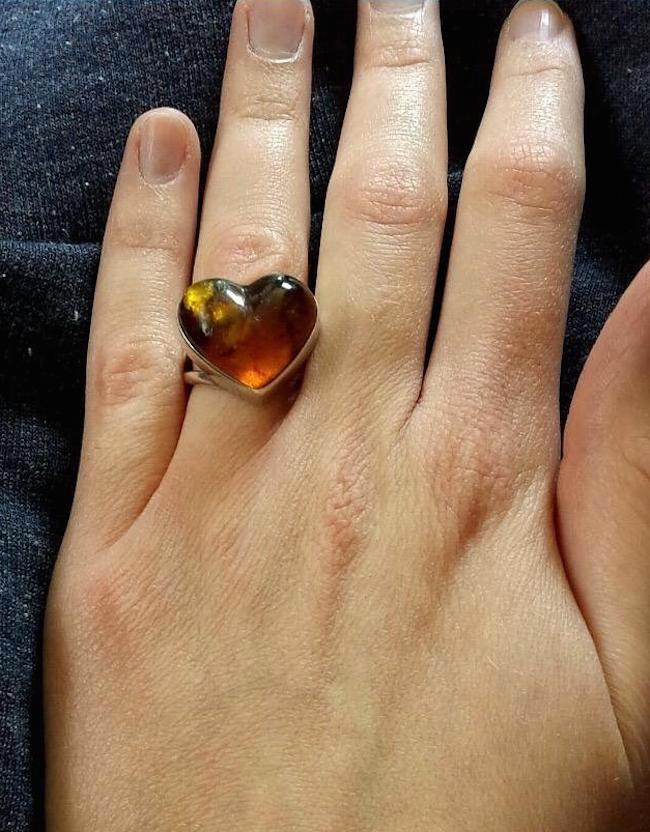 Yikes. What do you think? Have you ever gotten a gift from a loved one and didn't know how to broach the subject of telling them you hate it?