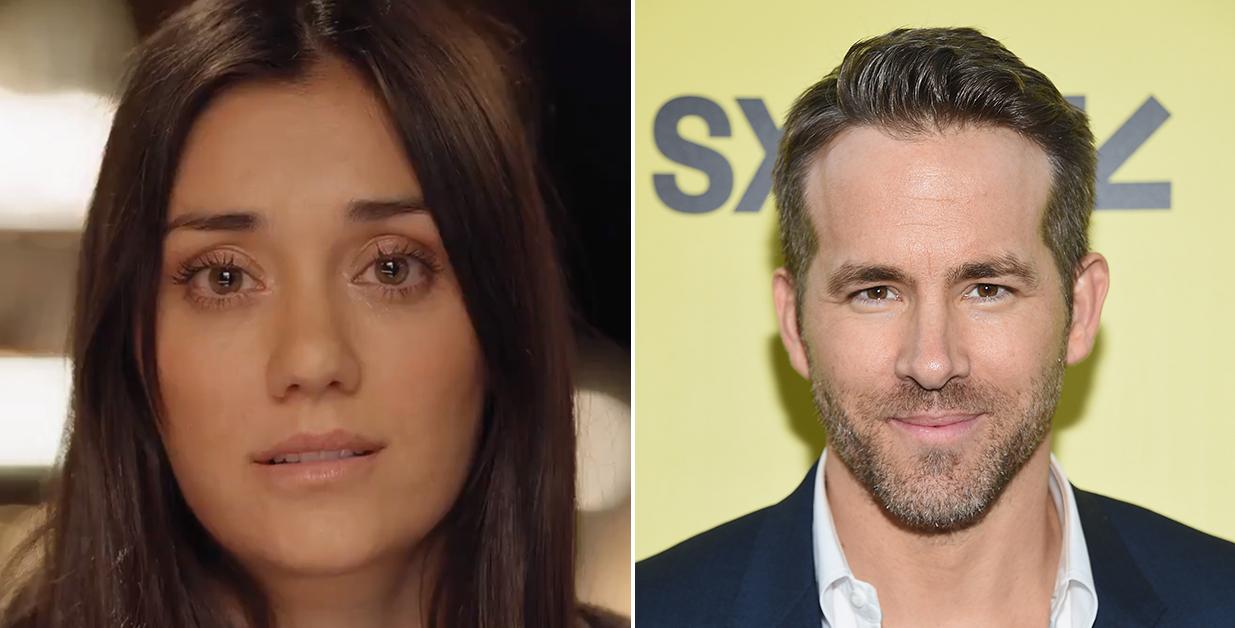 Ryan Reynolds Made a Gin Commercial With the Peloton Woman and It's A Masterpiece
The commercial features an already slim woman documenting her Peloton journey over a year after her husband got her the bike for Christmas. A year on, the couple sit down on the couch to watch a bizarre vlog the woman put together of her daily exercise sessions.
Article continues below advertisement
The commercial was blasted online, with users comparing it to something out of Black Mirror and some even went as far as to call for the fictional woman to leave her fictional husband.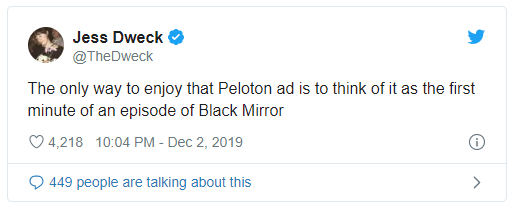 Article continues below advertisement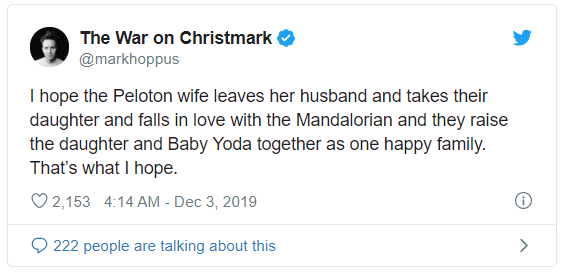 And thanks to Ryan Reynolds, that last Twitter user has had their dreams come true. The actor decided to create a parody of the commercial, inviting the actress from the Peloton advert to take the leading role.
The advert, for Reynolds' Aviation American Gin, sees Monica Ruiz drinking the alcohol at a bar after separating from her Peloton-gifting husband.
Article continues below advertisement
"You are safe here," one friend tells Ruiz. The woman then share a toast as Ruiz replies with "To new beginnings." Ruiz then drinks a glass of the gin in one gulp, before being handed a second glass by one of her friends.
Article continues below advertisement
Sean Hunter, who played the husband in the original Peloton ad, doesn't seem to be taking the backlash as lightly as Ruiz.
Hunter told Psychology Today that "five seconds of air time" had "created an array of malicious feedback that is all associated with my face."
"As my face continues to be screenshot online," he continued, "I wonder what repercussions will come back to me. I pride myself on being a great teacher and developing actor, and I can only hope that this affects neither."
Twitter users seem to be enjoying the saga, though. One user suggested that the two adverts are now part of the "Peloton Universe Cinematic Universe," a joke on the Marvel Cinematic Universe.
Article continues below advertisement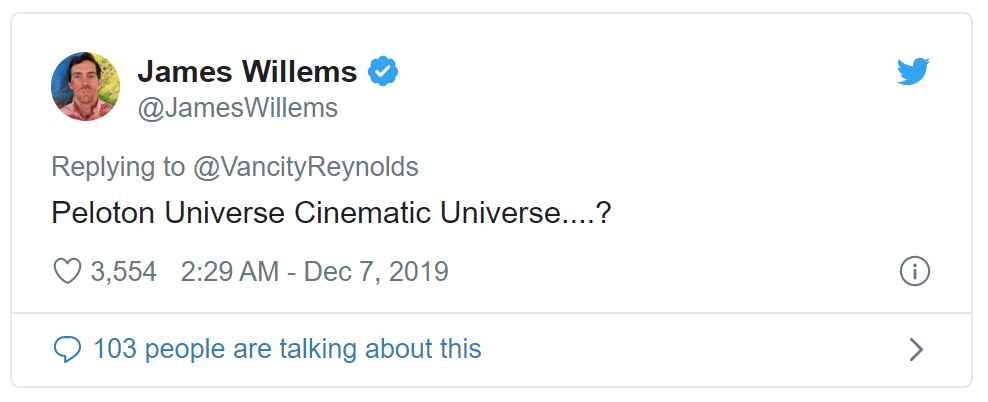 While another user suggested: "Anyone else feel bad for the poor guy that played the husband? I bet he's getting shit for being the 'villain' in the ad. Please give that actor a commercial too."
Article continues below advertisement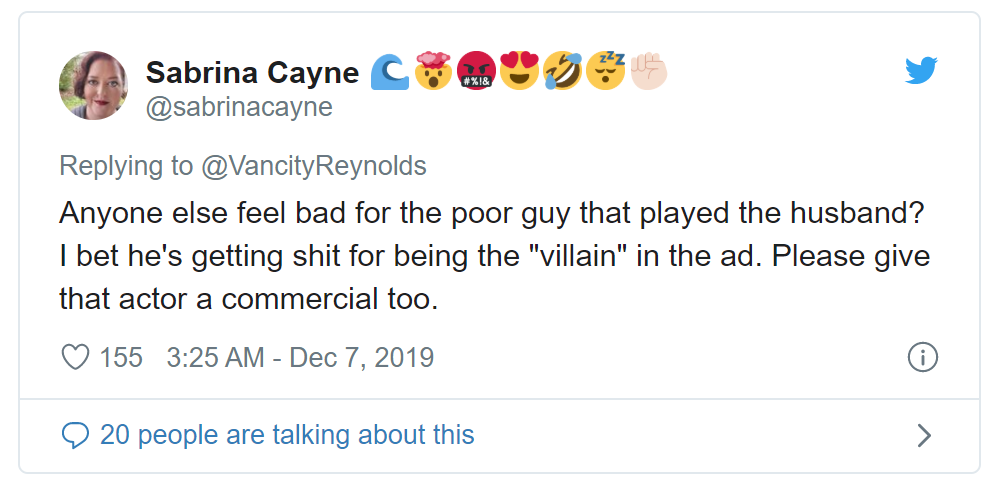 One commenter concluded: "Not only is this a brilliant ad, you did that actress a solid. You are a gentleman and a scholar, Ryan Reynolds. Well, that, and an alcohol distributor. And a cell phone service provider. You aren't planning a Mars colony, by any chance?"