Sasha Cobra on '[Un]well': "I Just Happen to Give People Full-Body Orgasms"
Netflix's series '[Un]well' features different wellness industries. Learn all about Sasha Cobra on '[Un]well' — the "expert" on tantra.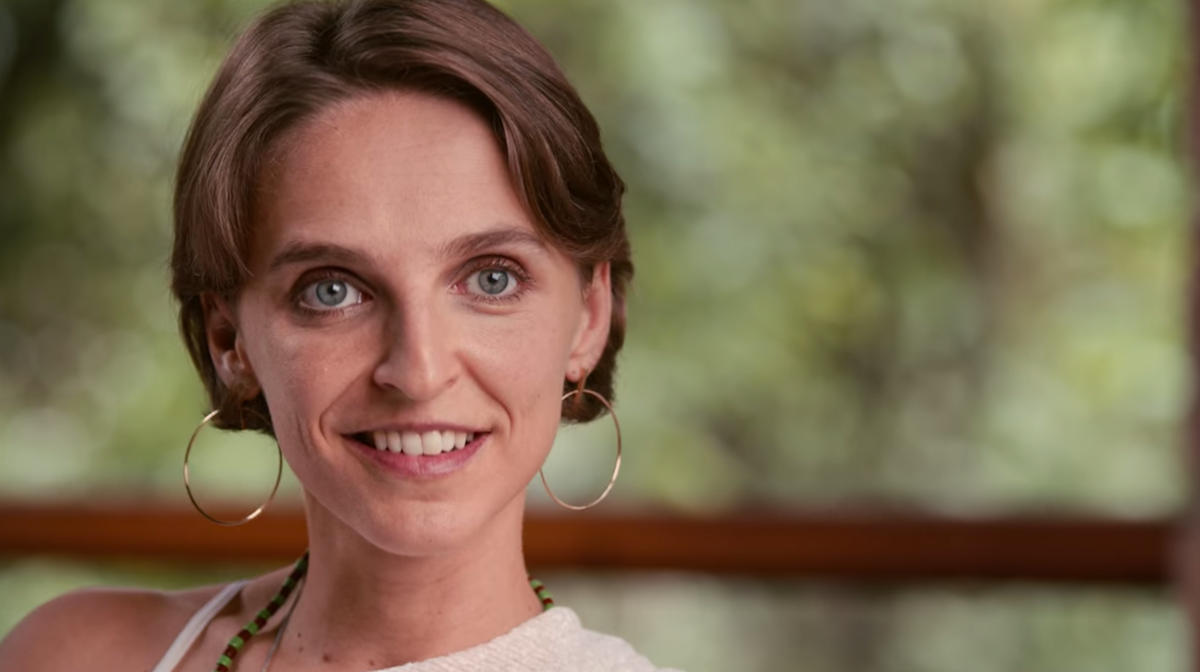 From essential oils, to breast milk, tantric sex, fasting, to bee sting therapy, there are a ton of practices out there that boast "health benefits" for the people who partake in them. The Netflix original series [Un]well explores these niche industries by talking to people who financially benefit from promoting them, as well as actual experts in their respective fields. Sasha Cobra is among the former group.
Article continues below advertisement
Let's take a closer look at the tantra guru featured in [Un]well. Because her bit in the series simply isn't enough to fully encapsulate who she is and what, exactly, she does.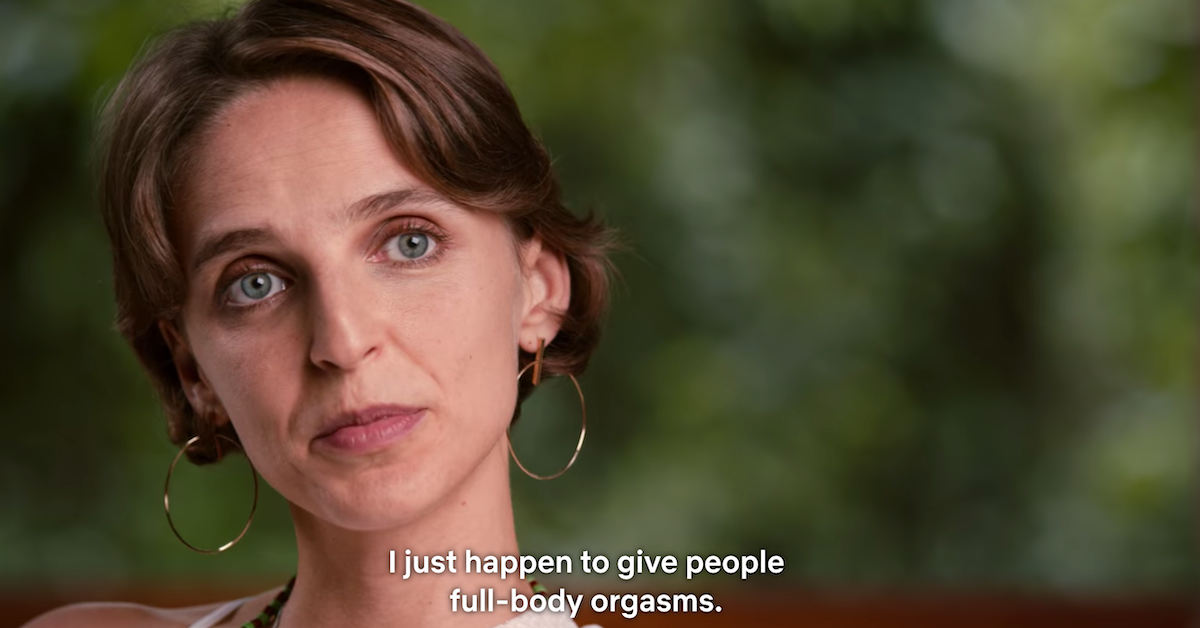 Article continues below advertisement
Who is Sasha Cobra on '[Un]well'?
First thing's first, though: What the heck is tantra anyway? Although tantra originated as a religion, neo-tantra (or what people like Sasha promote) is a bit different.
"Tantra isn't about a sex technique. Tantra is about how you relate to your own body, how you relate to life, and how you dance with it," Sasha explained on [Un]well. "As funny as it sounds, I am tantra."
Interestingly, Sasha hasn't had any sort of formal training in the practice of "tantra."
"As far as my background goes, I did have an informal training with a man that had been doing this work for many years. And that was the beginning of what we now call 'the work,'" she explained. "The work and how it's done always leads back to the same thing. How do you relate to your sexual energy? How can you relate to your sex? This work is tantra."
Article continues below advertisement
But that hasn't stopped her from having a steady flow of clientele — and a steady flow of money, for that matter.
If you're interested, Sasha offers individual Skype/phone sessions $225 per hour, individual in-person sessions for $275 per hour, and couple sessions (by phone, Skype, or in-person) for $275 per hour, according to her website.
Article continues below advertisement
"The majority of clients that I have come to me because of something related to sex," Sasha said on [Un]well. "Be it, they've never had an orgasm before. Some of them come to me because they have severe depression or severe anxiety. They can be also clients that are coming to me, of course, with challenges around relationships and around how they relate to sex and sexual dysfunction."
Article continues below advertisement
Sasha Cobra is all about "orgasmic energy" and the "full-body orgasm."
A big part of what Sasha teaches or coaches centers around achieving a full-body orgasm — a process that is shown on the Netflix series. (And if you're really curious, over on her YouTube channel, as well.)
"For those of us who have experienced your typical orgasm, we all know it's a buildup of energy in the body that eventually builds up so much that there's an explosion," Sasha explained. "But what if you actually were to take that buildup of energy and expand it out to your whole body, so you are an orgasm."
Sasha continued, "Some people are great at painting, some people are great musicians, some people are great cooks. I just happen to give people full-body orgasms."