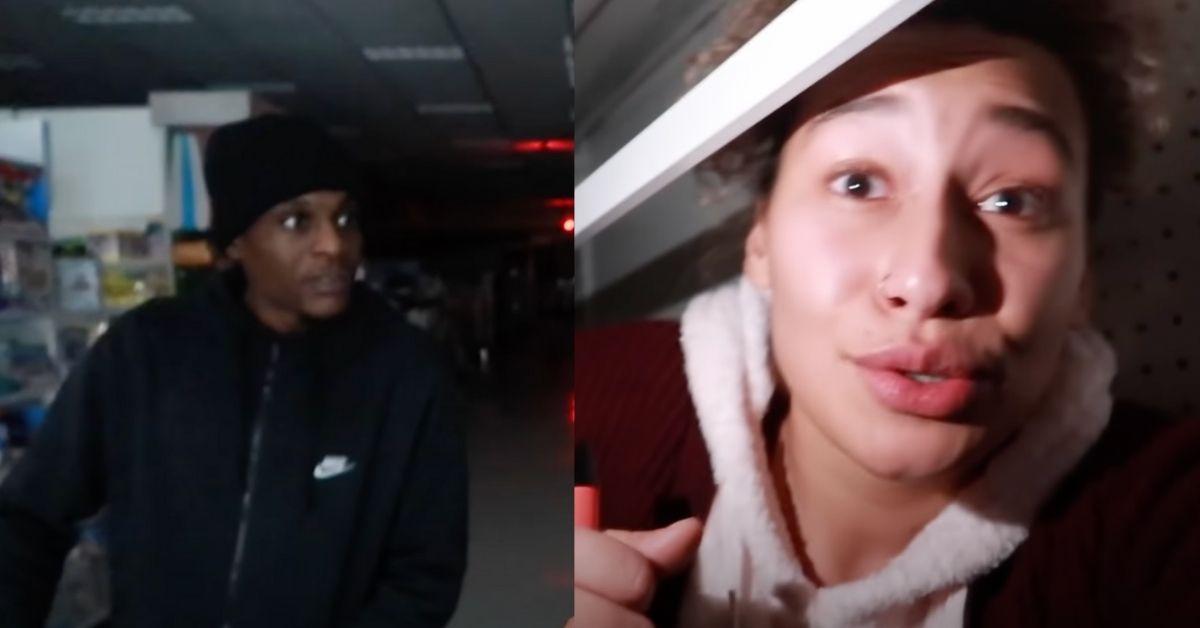 YouTubers 'Saucy and Honey' May Go to Prison After Spending the Night at Target
Just a friendly reminder that if you're inside a store and it appears to be closing for the day, you should probably just go home. Because if you don't leave like a respectful, law-abiding citizen —and decide to do something wild like have a sleepover in the store — there will be consequences.
One couple in Pennsylvania learned this the hard way after deciding to spend the night inside of a Target to film a YouTube video. How did that work out for them? Keep scrolling for the scoop.
Article continues below advertisement
Johnson Larose and his girlfriend Charlotte Fischer have been charged with criminal trespassing after spending the night at Target.
Johnson Larose, 25, and girlfriend Charlotte Fischer, 24, have both been charged with criminal trespassing after spending the night inside of a Target store in Exton, Penn., per Fox News.
They were later arrested and are currently out on bail. Under their bail agreement, they cannot go to any other Target store in the state. They're due in court on March 24 and face up to seven years in prison.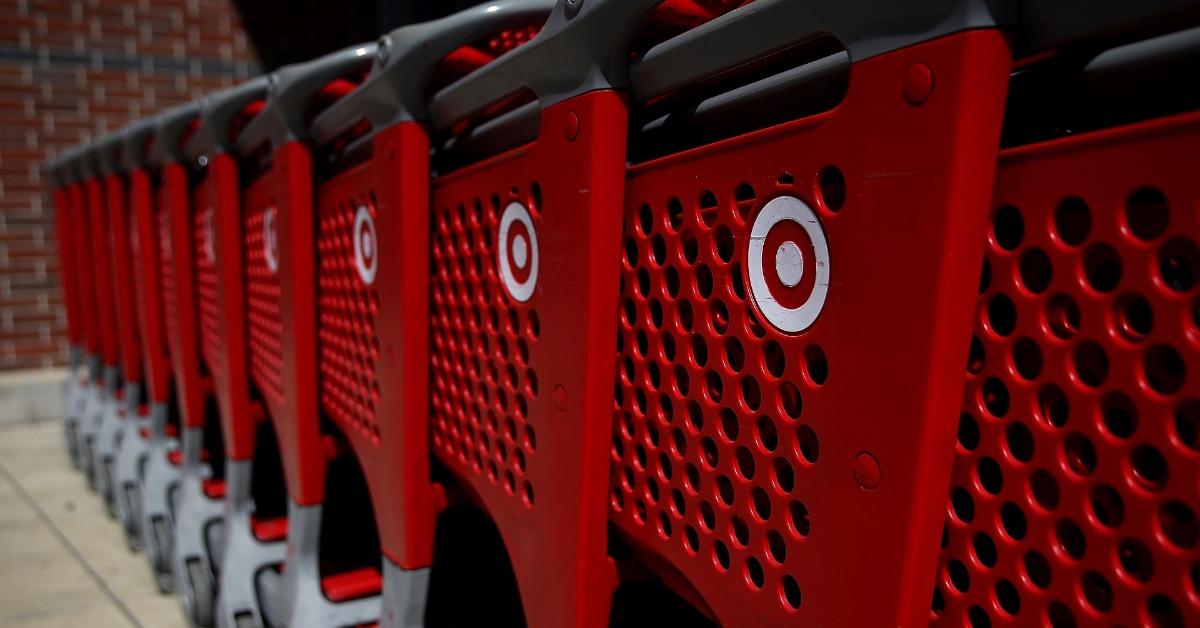 Article continues below advertisement
Why did they spend the night inside of a Target store?
Larose and Fischer run the YouTube channel known as Saucy and Honey, with Larose going by Saucy and Fischer as Honey. In February, they decided to stay overnight at a Target store to film a video for their channel.
In the 25-minute video titled, "24 HOUR OVERNIGHT CHALLENGE IN TARGET!! (CAUGHT?!?)" the couple shared their overnight adventure. The video starts with them talking in their car less than 30 minutes before the store closes.
"Guys do not attempt what we are attempting at home. We are entertainers. We are risking trespassing. I don't know what else can happen after that. If we get a fine or get arrested, I don't really know. I don't really care," Fischer said into the camera.
The video then cuts to Fischer and Larose inside the store, where they've assembled a fort-like hideaway behind some product boxes on the bottom of a shelf.
Article continues below advertisement
"We will not be stealing from Target, we brought water and snacks," Fischer explained, adding that they also came prepared with wipes and mason jars in case they needed to use the bathroom.
Once the store closed and the lights were out, the couple escaped their mini fort and began to wander around the aisles. Strangely enough, music played the entire night on the store's loudspeakers, but they didn't encounter anyone else during their stay. Fischer even went live on Instagram at one point.
Article continues below advertisement
In the video, they're seen napping for a few hours inside of their fort. At 8 a.m., they successfully left the store after it opened again to the general public. They shared their video on YouTube on Feb. 21.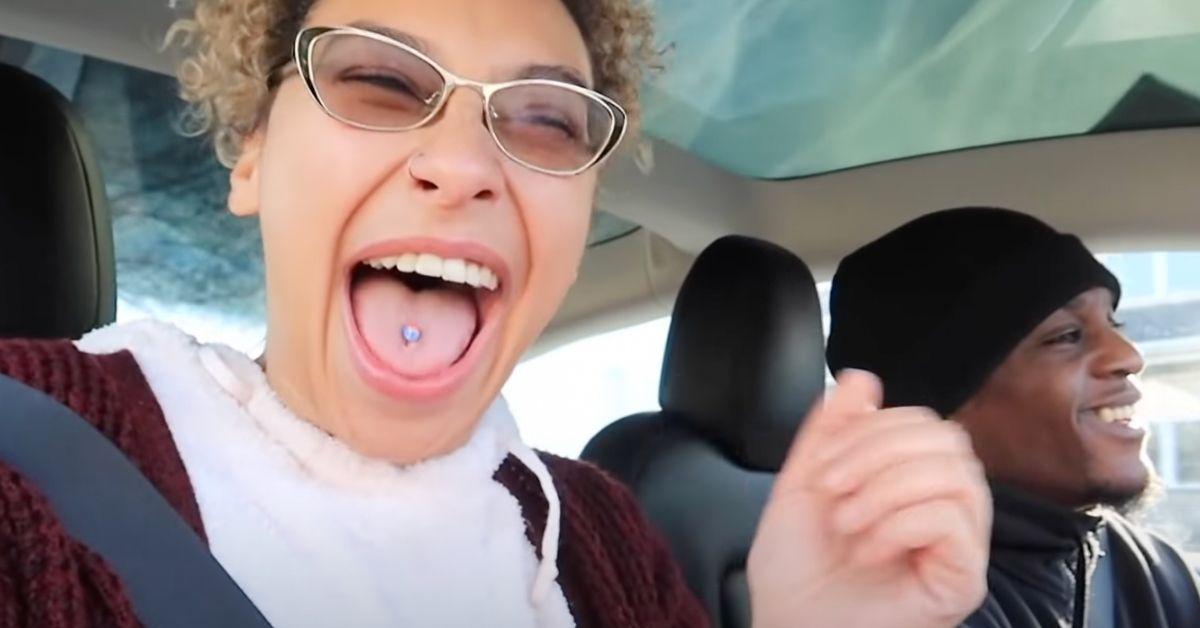 Article continues below advertisement
How did Youtube's Saucy and Honey get caught?
While the couple successfully filmed their video and left the Target store, they almost got caught during their sleepover. According to Fox News, officers were called to the store at 3 a.m. that night after an alarm had been set off. Police allegedly searched the building at the time but did not find anyone.
However, the next day, Target employees found security footage of a man and a woman wandering around the store after hours with their phones out.
What is the 24-Hour Challenge?
24-Hour Challenge videos like the one from Fischer and Larose are somewhat popular on YouTube. In these videos, YouTubers usually try to hide out in a department store or shopping center for 24 hours without getting caught. Typically, they'll sneak in before closing time, assemble some type of fort to keep themselves hidden, and/or simply hide in the bathrooms. There's no purpose or reward for it — it's usually only done for clout.