Here Are the Greatest Scary Stories From TikTok — Prepare to Be Spooked
If you're mentally prepared for "spooky season," get ready for a compilation of the greatest scary stories from TikTok. They're seriously terrifying.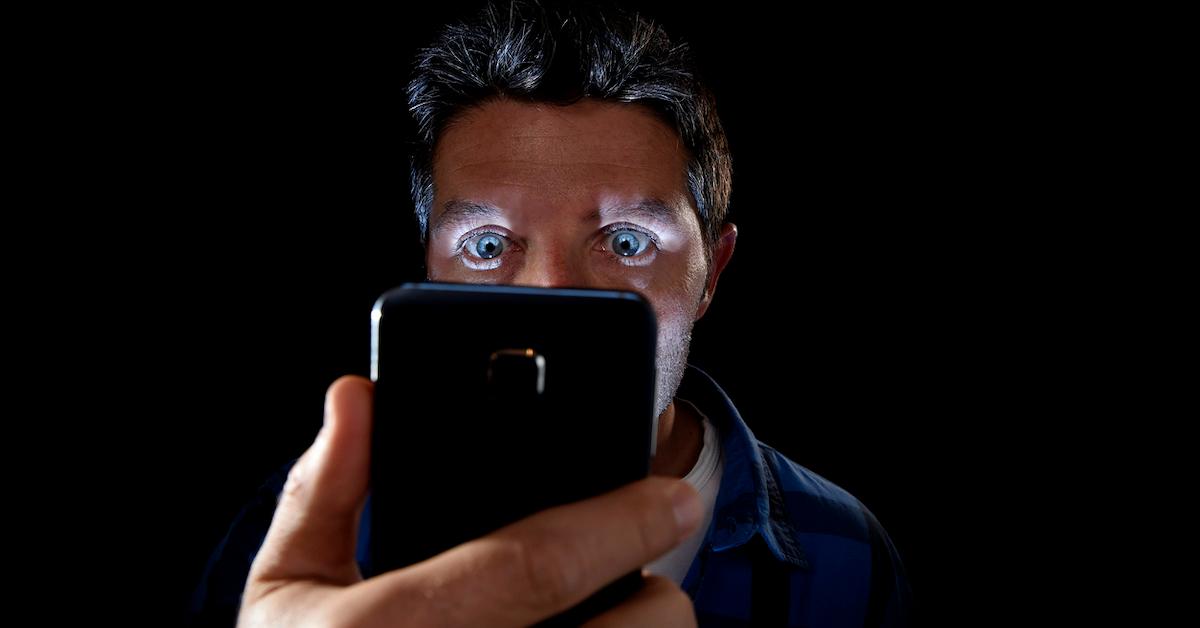 Although TikTok videos only last for up to 60 seconds, horror-obsessed TikTokers are utilizing the app to share their most haunting stories, just in time for spooky season.
Article continues below advertisement
Scary TikTok stories that are perfect for spooky season.
We've compiled a list of the greatest #ScaryStories on TikTok, so if you're mentally prepared to get truly terrified, stay tuned and scroll through our top favorites.
Did you see what we just saw?
Maybe we've seen a few too many scary movies involving young children with a knack for speaking to ghosts, but we definitely think this dad needs to pack up his belongings and leave his apartment forever. Also, giving away that mirror may be a necessary precaution, unless he wants his toddler to stay in touch with the undead.
"The Devil's Sleepover"
Lydia Keating is a master storyteller and makeup guru who shares various scary stories in several parts. This one, a three-part story which ends on YouTube, tells the story of her and her friends having a sleepover at her friend's house, which is allegedly haunted. It's pretty terrifying, especially for those of us who loved a good scary movie sleepover in the late 2000s.
Article continues below advertisement
OK, we're definitely checking under our beds tonight...
TikTok user felleanimated is a talented animator who created this truly terrifying story as an ode to everyone who has ever considered living alone. After watching this video in particular, you definitely won't be falling asleep tonight... or going to bed without checking out what might be lingering underneath your bed.
Article continues below advertisement
Urban legends from each of the 50 states
TikTok user Heather Hansen did a several-part series on her TikTok page, which is comprised of scary stories from each U.S. state. The story she tells from Texas about "the candy lady," which we've posted above, is probably going to deter you from making a trip to the Lone Star state anytime soon. Yee-haw.
Article continues below advertisement
"The Story of the Blind Woman Who Could See Ghosts"
If Paranormal Activity scared you beyond belief, this several-part series will definitely blow your mind. TikTok user austinvro tells the story of a visually impaired woman who lives with her father in a creepy old house. To her father's dismay, she starts speaking to ghosts, and after a medical incident, she finds out from paramedics that her father has been dead for the last six years. *Cue spooky ghost sounds.*
Article continues below advertisement
In case you needed another reason to listen to your parents...
TikTok user icutyolawnduhh is also a talented makeup guru with an affinity for telling scary stories, and in the one above, she tells the story of a father-son duo who works at a gas station together. The son is approached by a woman who asks for a ride, and the dad tells him not to do so because he has a bad feeling. A year later, the woman was on the news because she was apparently a serial killer guilty for murdering several men.
Article continues below advertisement
There are so many next-level storytellers on TikTok, so if you're looking to get spooked this season, we highly recommend following any and all of them. Sleep tight!