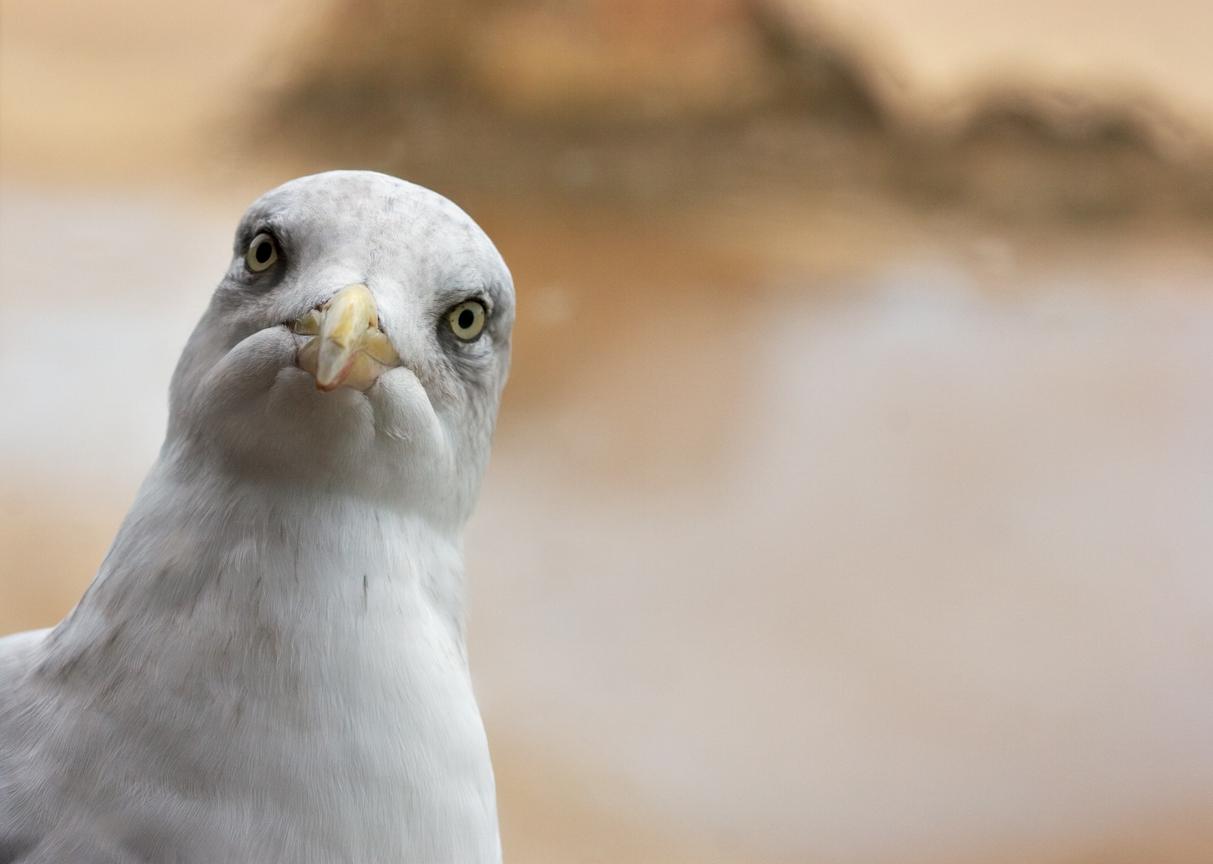 Vets Treat an 'Exotic' Orange Bird That Ends Up Being a Seagull Covered in Curry
When Tiggywinkles Wildlife Hospital, a non-profit in Buckinghamshire in the United Kingdom, received calls from members of the public saying that they'd spotted an "exotic" orange bird that was unable to fly by the side of the road, they were understandably concerned. Members of the public were able to grab the bird and bring it in to the hospital, where veterinarians started treating the bird and realised that it was a seagull covered in curry.
Article continues below advertisement
Tiggywinkles took to Facebook to share photos of the bird, who they're now calling Vinny, short for Vindaloo.
Article continues below advertisement
Tiggywinkles explained in a caption alongside the photos:
"This is one of the strangest casualty circumstances we have seen in a while! This bright-orange herring gull was rescued by kind members of the public who spotted him at the side of the A41. When they called to say they had picked up an orange bird, we had no idea what to expect – and would never have guessed at this!"
"He had somehow gotten himself covered in curry or turmeric! It was all over his feathers, preventing him from flying properly. We have no idea how he got into this predicament but thankfully, apart from the vibrant colour and pungent smell, he was healthy."
"Our veterinary team bravely bathed the gull (now named Vinny after a Vindaloo curry) to clean off his feathers. He managed to cover them in curry water, but eventually did let us scrub him clean."
Article continues below advertisement
"He is now looking much better and should be able to go for release very soon! As we say, we never know what will come through our doors next!"
"Huge thanks to the lovely finders who stopped to rescue him."
Unsurprisingly, people found the confusion pretty hilarious.
"Perhaps he always longed to be a Golden Eagle," one Facebook user wrote. "Well done for rescuing him and many thanks for all the wonderful work you do."
"I would never ever laugh at an animals expense but the name Vinny just got me."
Article continues below advertisement
This isn't the first time a seagull has fallen into a vat of curry. According to The Guardian, a seagull named Gullfrazie fell into a vat of chicken tikka masala at a factory in the United Kingdom back in 2016. Thankfully, vets were able to clean and release the seagull back into the wild.
"The thing that shocked us the most was the smell," veterinary nurse Lucy Kells said at the time. "He smelled amazing, he smelled really good."
Thankfully for Vinny, he'll be able to be released "very soon" too.