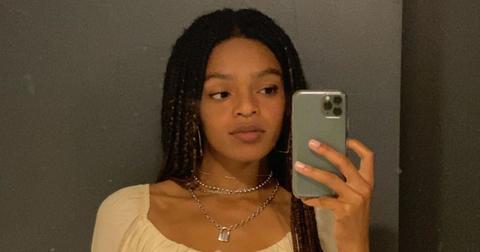 Lauryn Hill's Daughter Selah Marley Discussed Her Childhood Trauma
By Shannon Raphael

Updated
In the '90s, there were few artists who were able to top the charts and receive more acclaim than Lauryn Hill. The singer/rapper first rose to fame as one of the vocalists for the Fugees, and her only solo album to date, 1998's "The Miseducation of Lauryn Hill," earned 10 Grammy nominations.
The "Ex-Factor" singer was inspired to create her album after embarking on a relationship with Rohan Marley, who is the son of the late reggae icon Bob Marley. The two had five kids, including Selah Marley.
Selah, who is now 21 years old, opened up about the struggles she faced with her parents on an Instagram live on Aug. 10.
Lauryn Hill's daughter discussed feeling traumatized from her mom, and how she lacks a relationship with her dad. Keep reading to find out what she said in her Instagram live, and for more information on who she is.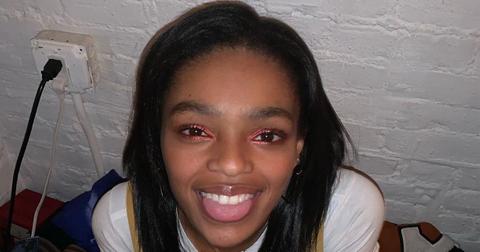 Who is Lauryn Hill's daughter Selah Marley?
Lauryn wrote much of "The Miseducation of Lauryn Hill" while she was pregnant with her first child, son Zion David. She and Rohan welcomed their son in August of 1997.
Selah is Lauryn's second child, and she was born in November of 1998. Growing up, she split her time in South Orange, N.J., which is where her mother is from, and in Miami and Los Angeles.
She attended NYU's Gallatin School of Individualized Study beginning in 2016, and she later took a gap year from the university to focus on her modeling career.
Selah has modeled for Kanye West's Yeezy collection, Calvin Klein, Chanel, and Beyonce's Ivy Park line, among other brands.
Music talent clearly runs in the family as well, and Selah has shown off her singing chops on Instagram before. In 2017, she spoke with The Undefeated about some of the pressures and gifts she faced as the daughter of a music icon.
"Yes, Lauryn Hill is my mom. When people say that, they're thinking a certain way — and they've already put you in a box, and now I have to fit into your box. It creates a little friction, but I've gotten over that," she told the outlet.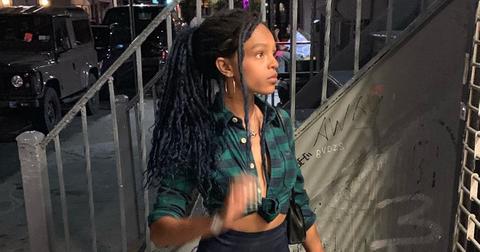 "It is what it is; I try to embrace it. I'm like, 'Yo, these gifts have been passed down to me.' Everyone has gifts — but I got some special gifts passed down to me, from both my parents..." she continued.
But, during her now-viral Instagram live in August of 2020, Selah detailed some of the more difficult parts of her childhood.
"She was just very angry. She was very, very angry. So so so angry," Selah said about her mom. "She was unapproachable, not easy to talk to." She also confirmed that she spent much of her upbringing with her grandparents, and she said that her mother would hit her with a belt repeatedly.
"You walk to go get the belt, the switch, this that. And my mother is an amazing woman, but she obviously didn't do everything right," Selah added.
She later mentioned that her mom changed in a positive manner when she was in 6th grade. After snippets from her Instagram live got attention online, Selah later took to her stories to explain that some of it was taken out of context.
"I am grateful for all of the pain that I have experienced," she wrote in part of one slide.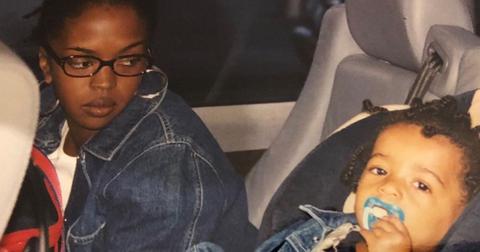 In another, she said that she didn't want people to "bash" her parents.
"... The discussion I had was a larger conversation about a certain trauma that I experienced from a lack of unity in the household. This is nothing new... Please do not go bashing my parents right now — especially my father. I never said I did not love them," she wrote. "I said their shortcomings created trauma that I now need to consciously and actively heal from."
Who is Selah's father, Rohan Marley?
Selah's father is Jamaican businessman and former University of Miami football player Rohan Marley. The 48-year-old is the son of Bob Marley and Janet Hunt, and he was born while his father was still married to Rita Marley.
Before his relationship with Lauryn, Rohan was married to Geraldine Khawly from 1993 to 1996. The two had kids Eden and Nico together before their divorce.
Soon after their 1996 meeting, Lauryn and Rohan embarked on a relationship. The two would have five kids during their 13-year relationship.
In 2019, Rohan got married for the second time to Brazilian model Barbara Fialho. Selah spoke about not having much of a relationship with her father in her Instagram live, and she said that she struggled in her relationship with boyfriend Michael as a result.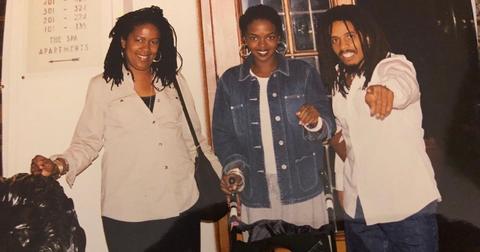 "I came to the conclusion of how much of my life I've f----d up and how much of me is f----d up simply because my dad just wasn't around," she said, per Madame Noire. "And there's just a void where there should be a person. And it's honestly really hard. Like it's so hard day in and day out..."
On Father's Day in 2020, Selah hinted at her estranged relationship with Rohan, but she went on to praise his "resilience."
"Happy Father's Day, Dad. Too bad you can't see this bc you're blocked, but I love you still," she wrote. "LMAO, but on a more serious note, let's definitely take this time to appreciate our fathers & even more so, black men. This world has not always been nice to you and I see that. & so, I love you, Dad, for your resilience, your optimism, your wisdom, and your care. i don't know what I'd do without you & so, I want to ensure that i never take that for granted..."
Does Selah have siblings?
From Rohan and Lauryn's relationship, Selah has four brothers and sisters: older brother Zion, and younger siblings John Nesta, Sarah, and Joshua Omaru. Lauryn also had a son named Micah in 2011, but she has never publicly revealed who his father is.
Rohan had two kids named Eden and Nico with his first wife in the early '90s. With his second wife, Rohan also has a daughter named Maria, who was born in August of 2019.