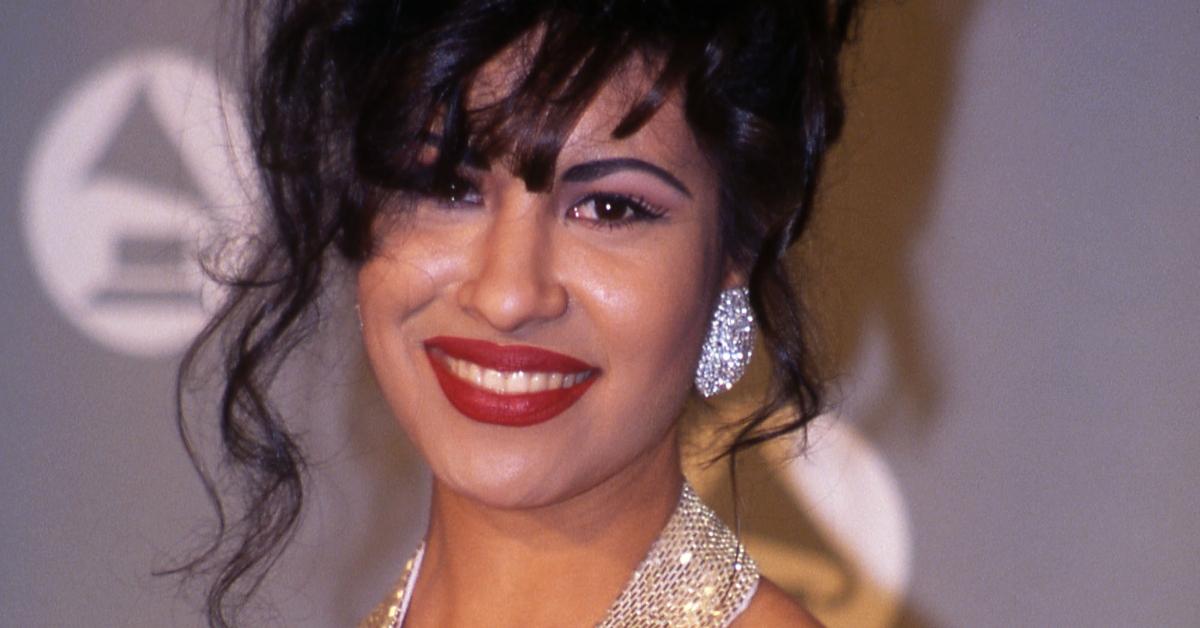 Did Legendary Tejano Singer Selena Quintanilla-Pérez Ever Have Curly Hair?
Frequently hailed as the Queen of Tejano music, Selena Quintanilla-Pérez garnered fans among those with an unshakable affinity for the genre and far beyond.
Selena: The Series takes a new look at the life story of the legendary singer and trendsetter, charting her rapid rise to the top. But fans noticed something a little strange about the trailer for the upcoming series. Did Selena ever have curly hair?
Article continues below advertisement
So, did Selena Quintanilla-Pérez ever have curly hair?
The trailer of Selena: The Series was released on Oct. 26, and it immediately created bitter divisions between fans. The two-minute and 24-second clip pastiches footage depicting the early beginnings of Selena's career with scenes capturing the complications she had to face later on.
Article continues below advertisement
However, it's not the incredible costumes or the brilliant editing that caught the viewers' attention. It was Selena's curly 'do that garnered the starkest responses, leading many to wonder — is the hairstyle an anachronism, or has the singer actually worn a similar bob at one point?
"Since when does Selena Quintanilla have curly hair? Y'all got this series twisted," tweeted a fan.
"The curly hair makes me cringe like i dont think the real selena had it like that ?!?!" wrote somebody else.
"Ella no me convenceeee Selena didn't have curly hair like thattttt," opined another person.
Article continues below advertisement
Article continues below advertisement
The legendary singer changed over to a slicker 'do with naturally-falling waves she became renowned for at a later stage in her career. Although she started earning recognition as early as 1987 — the first year she was named as the Female Vocalist of the Year at the Tejano Music Awards — she didn't enter the mainstream cultural arena until later.
Article continues below advertisement
However, the strange discovery didn't come as an enormous surprise to every fan. Some have taken to Twitter to educate their colleagues who are arguably less well-versed in Selena's hairstyle changes.
"To be clear - Selena was brown but she is not & would not have been considered dark skinned. But even at her shade of brown with curly hair she has STILL been put through a white washing that has gradually given us pale, skinny, & slender nosed with possible butt & hip padding??" wrote a person.
Although the nine-episode-long Netflix series promises to pay homage to one of the most successful Tejano singers to have ever existed, some fans have already expressed concerns about how accurate its portrayal of the star will be.
Let's just hope that the series does justice to the legacy of the phenomenal musician.
Selena: The Series premieres on Netflix on Dec. 4, 2020.