According to This Woman, You Can Beat a Traffic Ticket by Just Showing up to Court
This woman claims that your ticket will be thrown out if you show up to traffic court but the police officer doesn't. So, what's the truth?
POV: They see you rolling, they're hating, patrolling and now the cops have caught you riding dirty.
Anyone who's ever seen red and blue lights flashing in their rearview mirror is familiar with the anxiety-inducing aftermath of getting pulled over by the cops.
Article continues below advertisement
Whether you got stopped for speeding or a broken headlight, there's no easy way to get a citation.
However, TikTok user @thetrinityjackson taught social media one magic trick that'll supposedly make your traffic ticket disappear.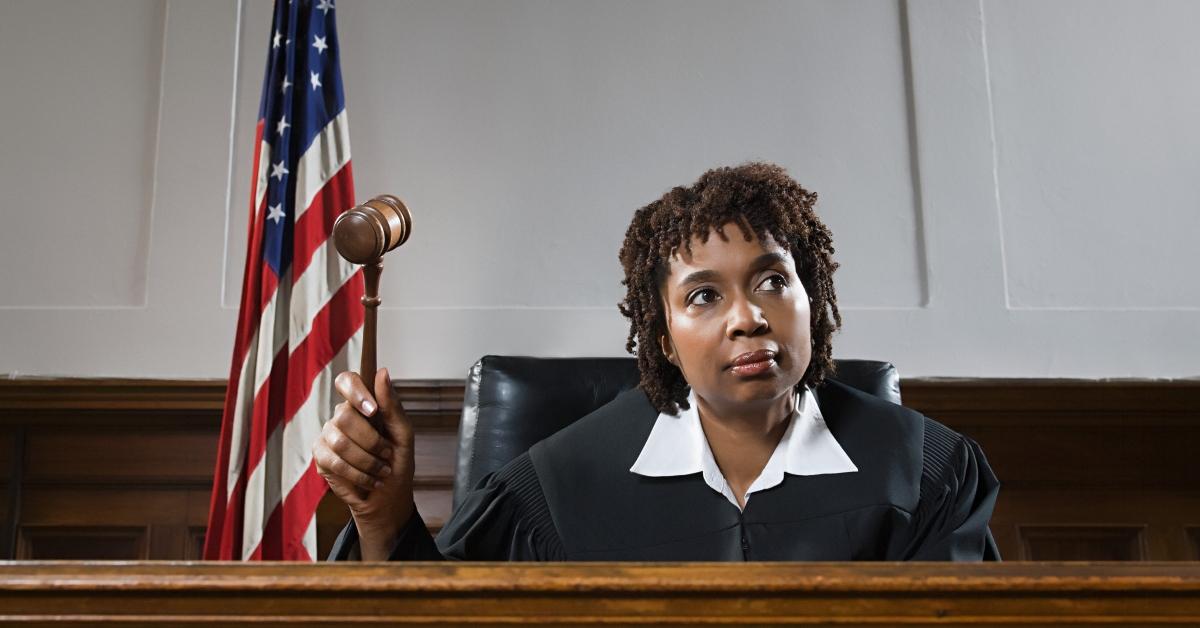 Article continues below advertisement
This woman says if you show up to traffic court, your case will be dismissed — what's the truth?
Trinity Jackson said she has the tea on what really happens if you come to traffic court but the officer doesn't: Your case may or may not get dismissed …
"This is your sign to show up to court for your traffic tickets," the user said in a now-viral video. "I got a traffic ticket in February that is like $300. I showed up to court the first time, they said 'OK do you want [a] trial by jury, trial by judge, do you want to pay the ticket, or do you want to do defensive driving?'"
Article continues below advertisement
Trinity ultimately opted to take her case to court to be heard in front of a jury three months later. Lo and behold, Trinity lucked out and avoided breaking the bank altogether just by showing up.
"This morning, I walk into the courthouse, I sit down, we do the little check-in things, [the judge is] issuing warrants. Mind you, if you didn't show up, she's issuing warrants," Trinity recalled.
Article continues below advertisement
When it was Trinity's time to go in front of the judge, she got some good news. Because the officer who gave her the ticket didn't show up to court, her case was thrown out. "She's like 'Your case has been dismissed, you're free to go,'" the TikToker said.
Article continues below advertisement
She went on to share a potent pro-tip for other civilians on the road: "The officers that give you the ticket would have to be there to fight the ticket, to be like 'Yes, she did this.'"
"A lot of officers just aren't going to show up to court," she added.
And it turns out, Trinity's advice may be pretty spot-on, in some cases.
Depending on the severity of your crimes, there's no guarantee that you'll walk away scot-free just because you showed up to court.
Article continues below advertisement
But an officer's absence at your trial seems likely to tilt the scales of justice in your favor.
According to the American Judicature Society, cops normally don't show up at court hearings because they don't have to.
Article continues below advertisement
"If a cop issues you a citation, their job is done once the ticket has been written and delivered," the organization's official website says. "They do not get involved with the court process except in extreme cases such as hit-and-run driving or drunk driving charges."
That said, every city and state has different protocols when it comes to traffic laws. Plus, there's no surefire way to predict whether or not the cop's going to actually be present for the hearing.
In any case, make sure you do some additional research before you take legal advice from TikTok!