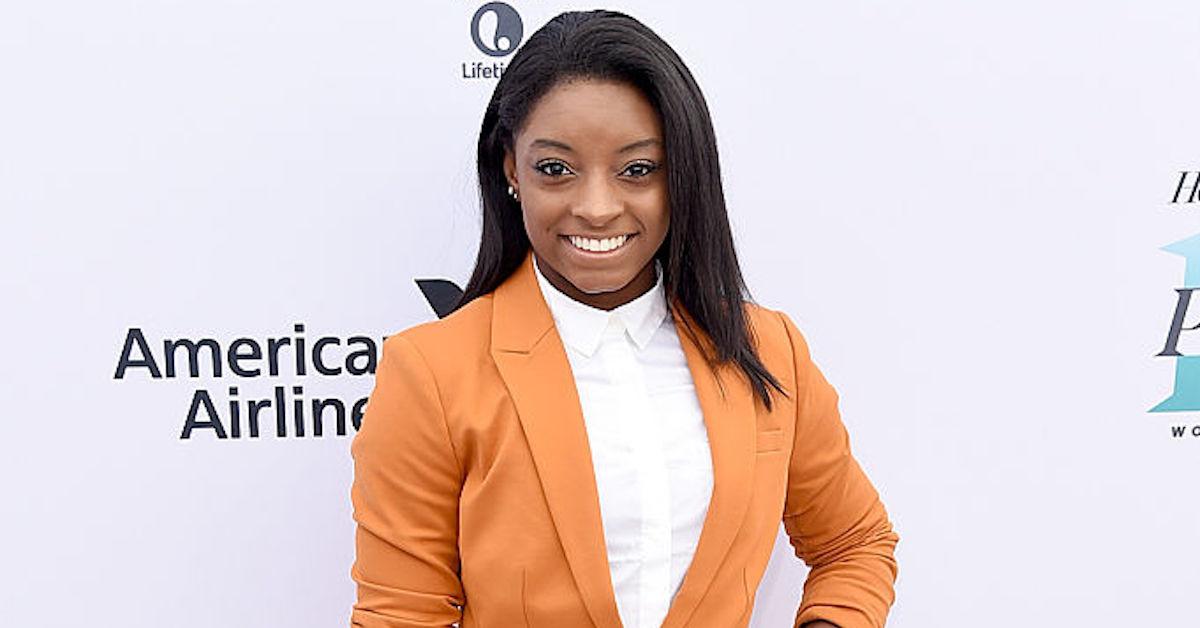 Simone Biles Might Not Be Worth as Much as You Think
American gymnast Simone Biles became a household name during the 2016 Summer Olympics. Ahead of the Tokyo Games, fans are curious about her net worth.
The 24-year-old gymnastics star Simone Biles became a household name after the 2016 Summer Olympics in Rio de Janeiro, where she won five medals, including four golds.
The five-time Artistic Gymnastics World all-around champion is bound to only rack up more medals when she competes in the upcoming 2021 Tokyo summer games.
Article continues below advertisement
But fans of the 4 ft. 8 in. gymnast are curious: What is Simone Biles' net worth? Keep reading while we fill in all the blanks.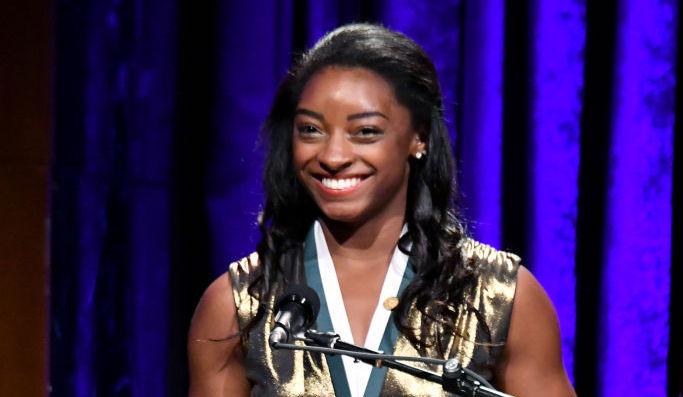 Article continues below advertisement
What is Simone Biles' net worth?
It's hard to know how much exactly this gymnast is worth, especially since estimates online are all over the place. Celebrity Net Worth, an outlet we usually count on for reliable ballpark figures, writes that her net worth is around $2 million. According to the site's income breakdown, Simone makes about $316,666 a year.
On the other hand, The U.S. Sun counts Simone's earnings at around $6 million. "She has obtained most of her fortune through endorsements, sponsorships, and Olympic wins," The Sun writes.
Article continues below advertisement
Who are Simone Biles' sponsors?
Simone signed a major deal with Nike in 2015 and represented the mega-brand at her first summer games in the 2016 Olympics. However, in 2021, Simone joined a long list of athletes who parted ways with Nike.
Simone has instead inked a deal to represent women's clothing brand Athleta, a division of Gap, which she says aligns better with her values. "I think they stand for everything that I stand for," she said to The Wall Street Journal, per the New York Times in April.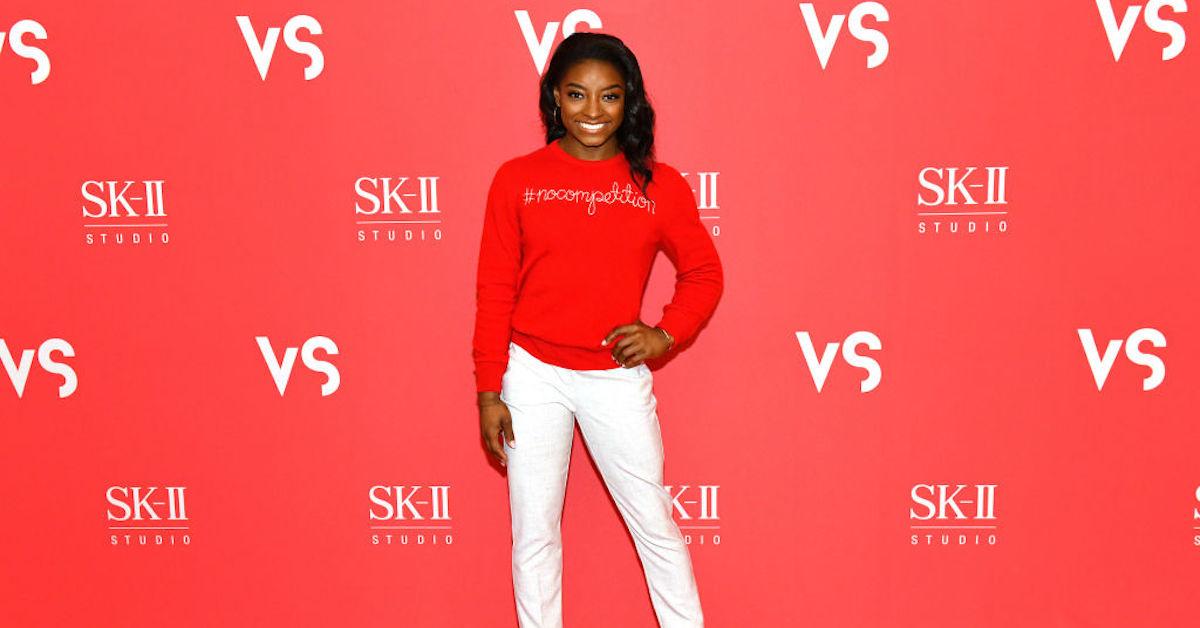 Article continues below advertisement
In another statement, Simone said of her new partnership, "Using my voice has been very empowering for me and I am grateful to embark on this new journey with Athleta to inspire young girls and women to do the same."
She continued, "I admire Athleta for their commitment to recognize and support women's individual and collective strength."
Rather than wearing Nike's swoosh at this year's Tokyo games, Simone — and the rest of the United States Olympic team — will be outfitted in uniforms made by GK Elite.
Article continues below advertisement
According to Fan Buzz, the athletic clothing brand isn't Simone's only sponsor. She also counts endorsement deals from Hershey, Kellogg, Beats by Dre, and Octagon. Plus, a quick scroll through her social media pages also shows she's partnered with SK-II, GoogleIO, and Visa Capital One.
Article continues below advertisement
Who is Simone Biles dating?
Simone has been absolutely smitten with 25-year-old NFL star Jonathan Owens, and the two have been going steady for over three years. Both Jonathan and Simone are all over each other's Instagram accounts, where they're pictured traveling, cuddling, and cheering each other on in their respective sports.
"With you is where I want to be," Simone captioned an adorable snap of herself with Jonathan. Jonathan, for his part, has a whole Stories highlight dedicated to his lady.
"What an amazing experience," he recently captioned a photo of the two. "First time getting to watch you compete in person and you didn't disappoint. It's so cool that I get to watch you do what you love, and be the best at that!! I'm so proud of you my lil champ."
These two sports stars are couple goals for sure.