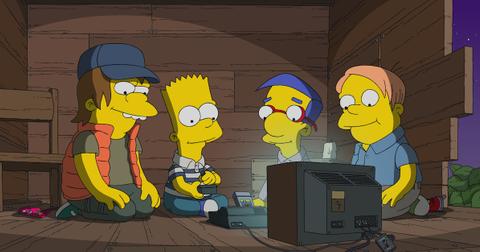 'The Simpsons' Annual "Treehouse of Horror" Is a Spooky Mashup
By Lizzy Rosenberg

Updated
Springfield just got even spookier, y'all, and IDK about you, but I am so here for it. The Simpsons' annual installment of "Treehouse of Horror" happened to fall on the 666th episode of the series... so trust me when I say it's going to be the Halloween scream fest you've been waiting for.
So, what is "Treehouse of Horror"?
"Treehouse of Horror" is a beloved annual treat, and if you haven't watched it during spooky season for the last 30 years, you've seriously been missing out.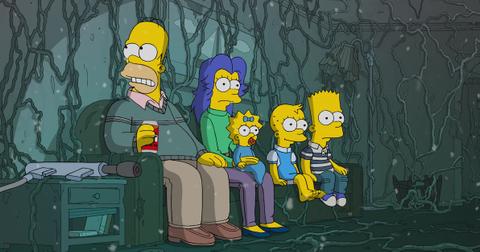 There are several hilarious parodies in The Simpsons' 666th episode.
So, what are the odds that the Halloween special falls on the 666th episode of the series? It sounds like straight-up witchcraft to me, people. 
According to Digital Spy, this year's Halloween special includes a wide variety spoofs, including a Stranger Things parody. Lisa channels the Netflix series' supernatural kween, Eleven, as she saves Milhouse from the 'Over Under' (yes, like the Upside Down).
The special also gives nod to The Omen, according to Cheat Sheet, channeling the 1976 classic. In the segment, Maggie will turn into the notoriously evil baby, Damien. The baby's eyes turn bright red as she terrorizes Marge and Homer. 
It's a beautiful tribute, if I do say so myself, and you can expect to see that early on, prior to the very first set of commercials.
But the parodies don't stop there — the final segment, according to Cheat Sheet, is called "When Hairy Met Slimy." And despite the fact it sounds like an '80s rom-com, it actually spoofs Shape of Water.
Alien Kang and Marge's sister, Selma, fall madly in love. And let me tell you, it's a seriously unexpected plot line.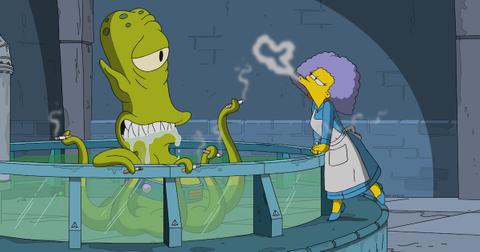 Lisa's feminist energy is fire.
Channeling her inner Eleven to save Millhouse, Lisa gets the chance to show off her feminist super powers for the first time. And as you'd imagine, everyone is confused as to why it was kept a secret all this time. 
But according to Digital Spy, Lisa comes in clutch with fiery feminist energy. "I'd better use my psychic powers... Girls are afraid to use them because then we're called unfeminine. We needlessly lost a lot of good witches at Salem." Damn.
The Simpsons' Halloween specials always manage to celebrate the October holiday in the most chaotic way imaginable. And seeing as this year's special falls on the 666th episode, it's a guaranteed spooky time.
"Treehouse of Horror XXX," The Simpson's  666th episode, aired on Sunday, Oct. 20 on FOX. But you can always catch the reruns... I know I will.