Employees Show How They Rest at Work Due to Smoothie Cafe's "No Chairs Policy" in Viral TikTok
A recent TikTok blasted the Tropical Smoothie Cafe for its no chair policy, sparking criticism from TikToker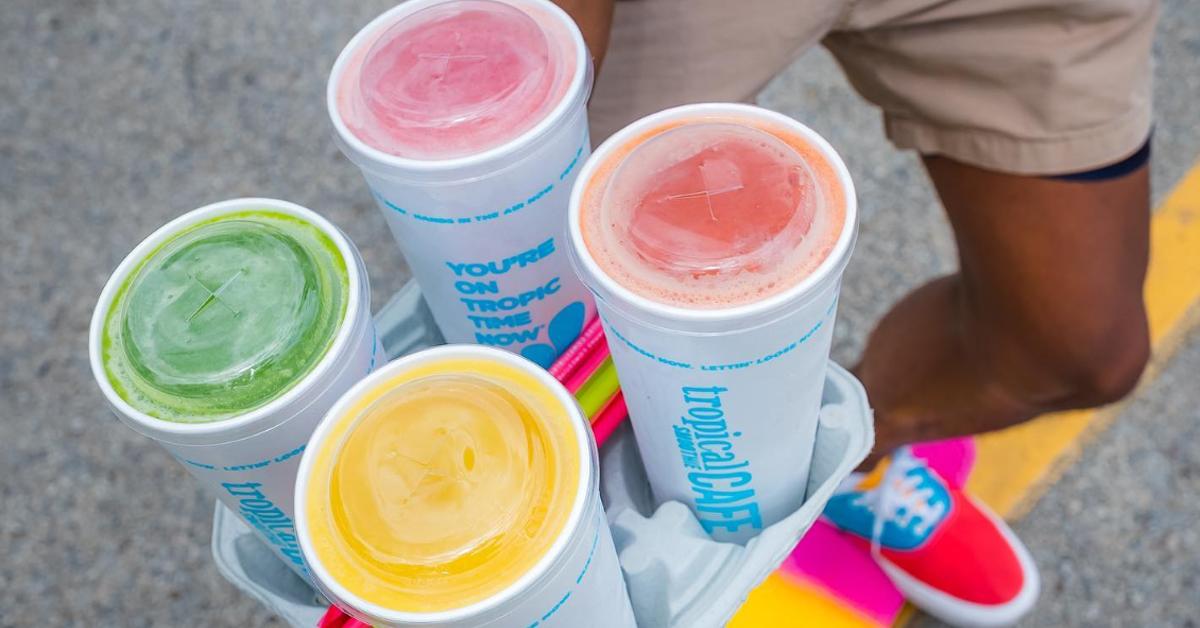 If you've ever worked in retail, you may have been employed by a business that ran a staunch "no chairs policy" meaning that if you were on the clock, you were not allowed to ever take a seat.
Now if you're working for long periods of time and are staying in the same general area, this could become physically taxing, especially if you're doing this for multiple days a week for extended periods.
Article continues below advertisement
However, there are some businesses that interpret this "no sitting policy" differently. There are some management teams that specify employees shouldn't be sitting when there are customers in the store, in order to help facilitate a sense of readiness to attend to their needs and get them whatever it is that they want.
When there are no customers in the store, or there's a lull, it's considered perfectly fine for them to have a seat on a stool or employees can cycle out between the back area and the register/counter.
But a recent TikTok showing the workplace set up at a Tropical Smoothie Cafe has sparked a viral debate on the popular social media platform.
Article continues below advertisement
It appears that there aren't any seating arrangements whatsoever for employees at all in the cafe, which forces workers, when their legs are tired, to come up with some unique ways to relieve the tension in their legs.
Article continues below advertisement

In a TikTok uploaded by @shutyournuggets, employees can be seen popping a squat, performing wall sits, or balancing on one leg at a time like those desert lizards to try and give their legs a break. In one portion of the video, a worker splays half of her body out on a counter top in the pursuit of any type of comfort.
Article continues below advertisement

Users on the platform called the policy cruel, some remarked that they didn't understand why some supervisors see it as such a big deal whenever employees sit down while on the clock.
Article continues below advertisement

Other TikTok users added that the policy seems outdated and Draconian, with some mentioning they also come up with unique solutions to give their bodies a rest while on the job.
Article continues below advertisement

Some remarked that they sit on the floor behind the counter at their respective jobs, while others who also worked at Tropical Smoothie Cafe said they experienced similar treatment, adding that this policy felt especially torturous during 6-13 hour shifts at the food provider.
Article continues below advertisement

According to Indeed, the Tropical Smoothie Cafe received a 3.3 out of 5 stars from employees who recounted their experiences at the eatery. Some said that the environment was "fun and stressful at the same time" while others lambasted the business' lack of free food and drinks, also adding that the pay was "horrible."
Article continues below advertisement

TikToker users who worked other jobs also added some of the creative solutions they've implemented to give themselves a break, like a user who goes by @Mazikeen who wrote that they sat on a bucket of frosting at the grocery store they work at during their break.
Article continues below advertisement

What do you think? Do you feel like workers shouldn't be allowed to stand while on shift at a food service or customer facing position? Or do you believe that this rule is antiquated and folks should be allowed to take a load off of their legs because they're working for long stretches at a time?