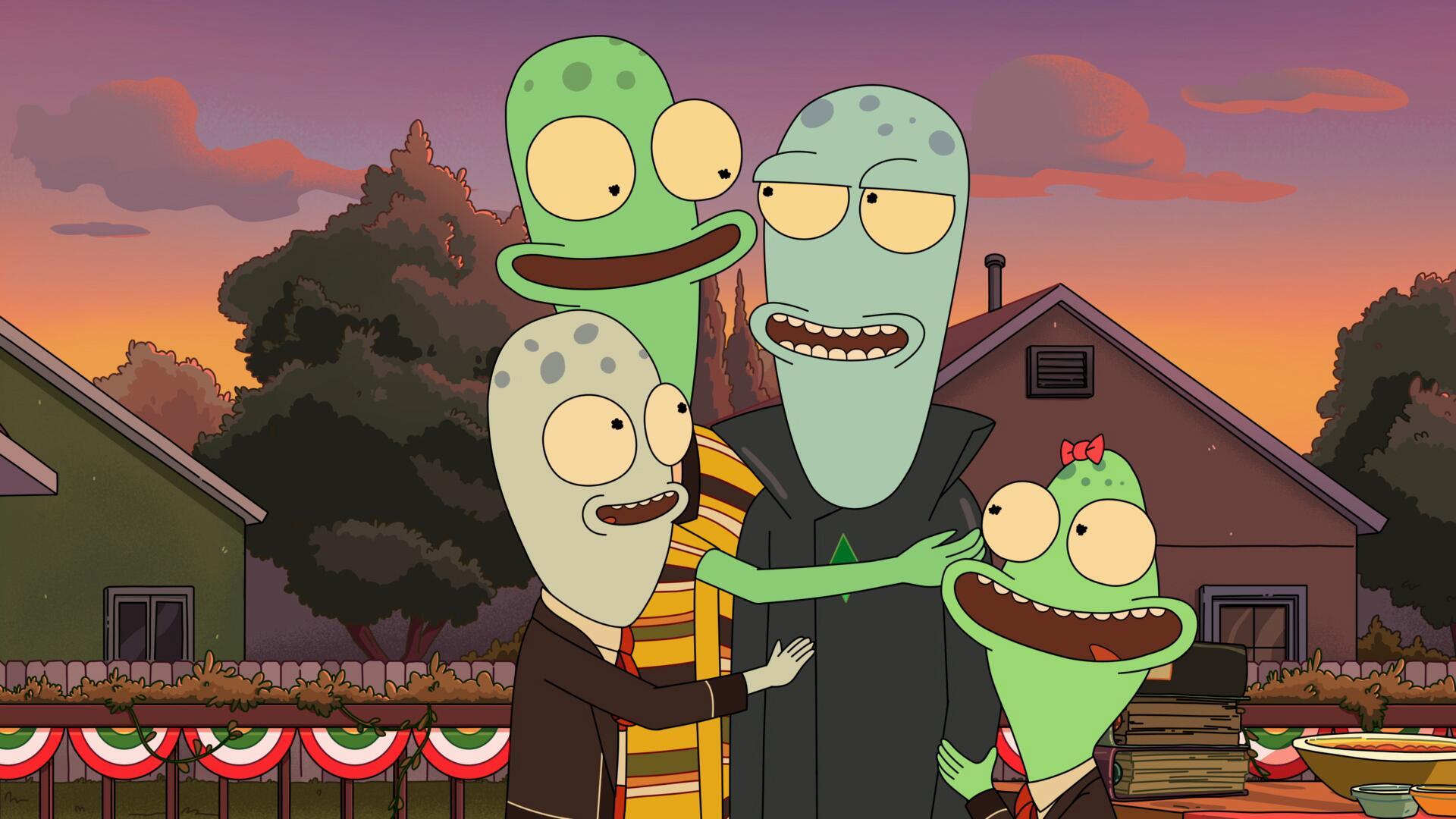 What's up With the Alien "Family" on 'Solar Opposites'?
Justin Roiland seems to have built a brand new parallel universe in the world of Solar Opposites on Hulu. The co-creator of Rick and Morty teamed up with Mike McMahan, a former writing assistant on Rick and Morty, to create the new Hulu hit.
Article continues below advertisement
The show stars Justin as Korvo and Thomas Middleditch as Terry, two aliens from the planet Shlorp, whose home planet is about to be destroyed by an asteroid. Korvo and Terry are assigned to be evacuation partners, with Terry being a "Pupa" specialist. With Shlorp about to be destroyed, the two, along with their "replicants", were sent off with a Pupa to find a habitable planet and they ended up crashing onto Earth.
But how exactly does their quasi family work? Are Terry and Korvo a gay couple? Are the replicants their kids? And what the heck is a Pupa?
Article continues below advertisement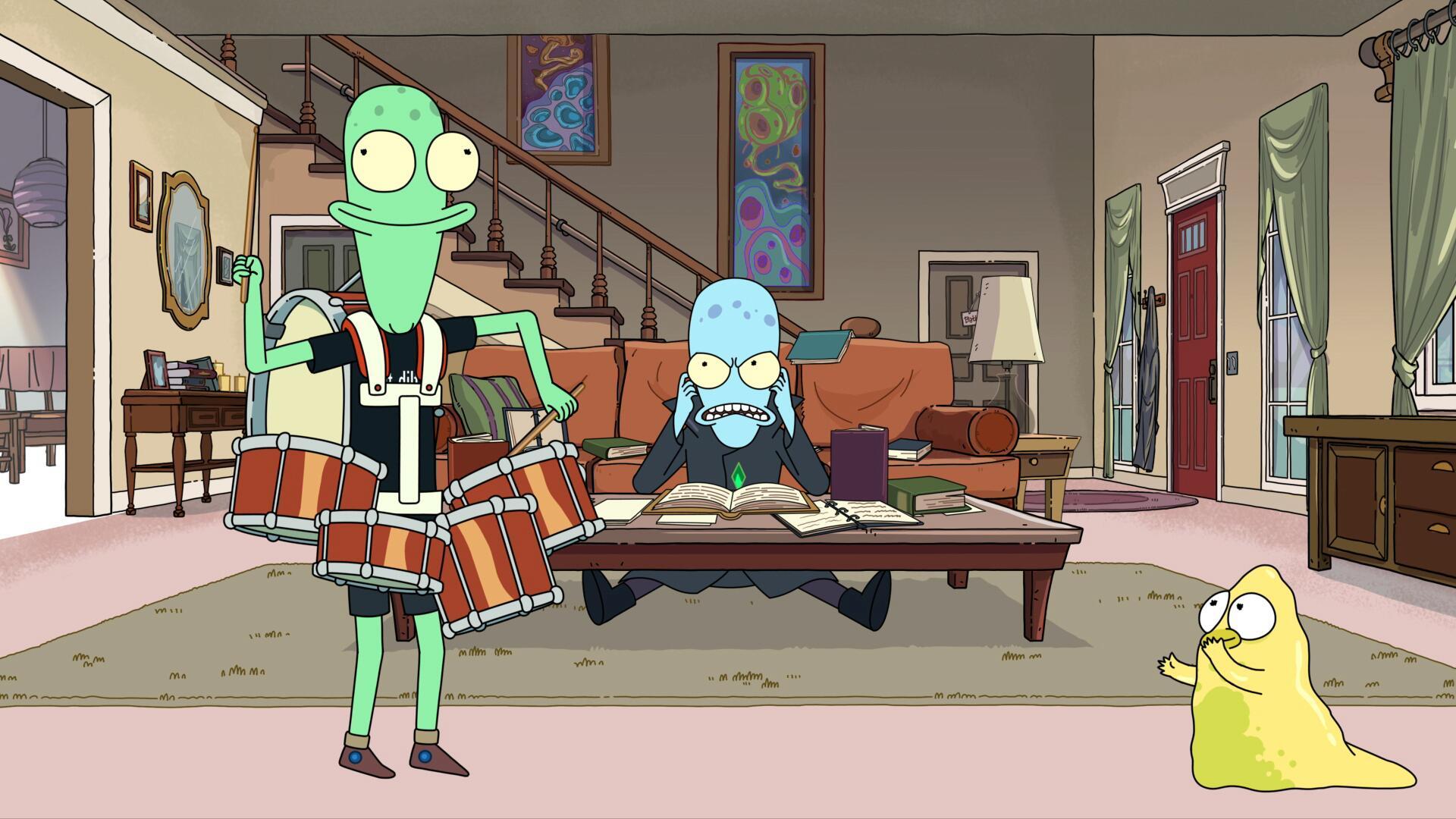 Are the "parents" in 'Solar Opposites' a gay couple?
In a sense, the replicants in Solar Opposites, Jessie (Mary Mack) and Yumyulack (Sean Giambrone) are children. They go to school, they refer to each other as brother and sister, and Jessie is pretty excited to be able to have school girl crushes.
In a way, Terry and Korvo are their parents. Though the whole family are out as aliens in the town they crash-landed in, they adapt into a typical suburban family. They essentially treat the replicants as their children.
Article continues below advertisement
That being said, the two heads of the family don't appear to be in a romantic relationship, at least not throughout the eight episodes of Season 1. Essentially, it's kind of like an animated alien version of The Odd Couple. They're two grown "men" who are roommates with polar opposite personalities. As far as being a gay couple, it doesn't seem like they have something beyond a platonic relationship. It's clear, over time, that the whole family loves each other, though.
In fact, we hear Terry call Korvo, "My Korvy", which hints at the fact that he does love his partner. But we'll have to wait and see if that love becomes a romantic love in later seasons, which, by the way, it's already been renewed for.
Article continues below advertisement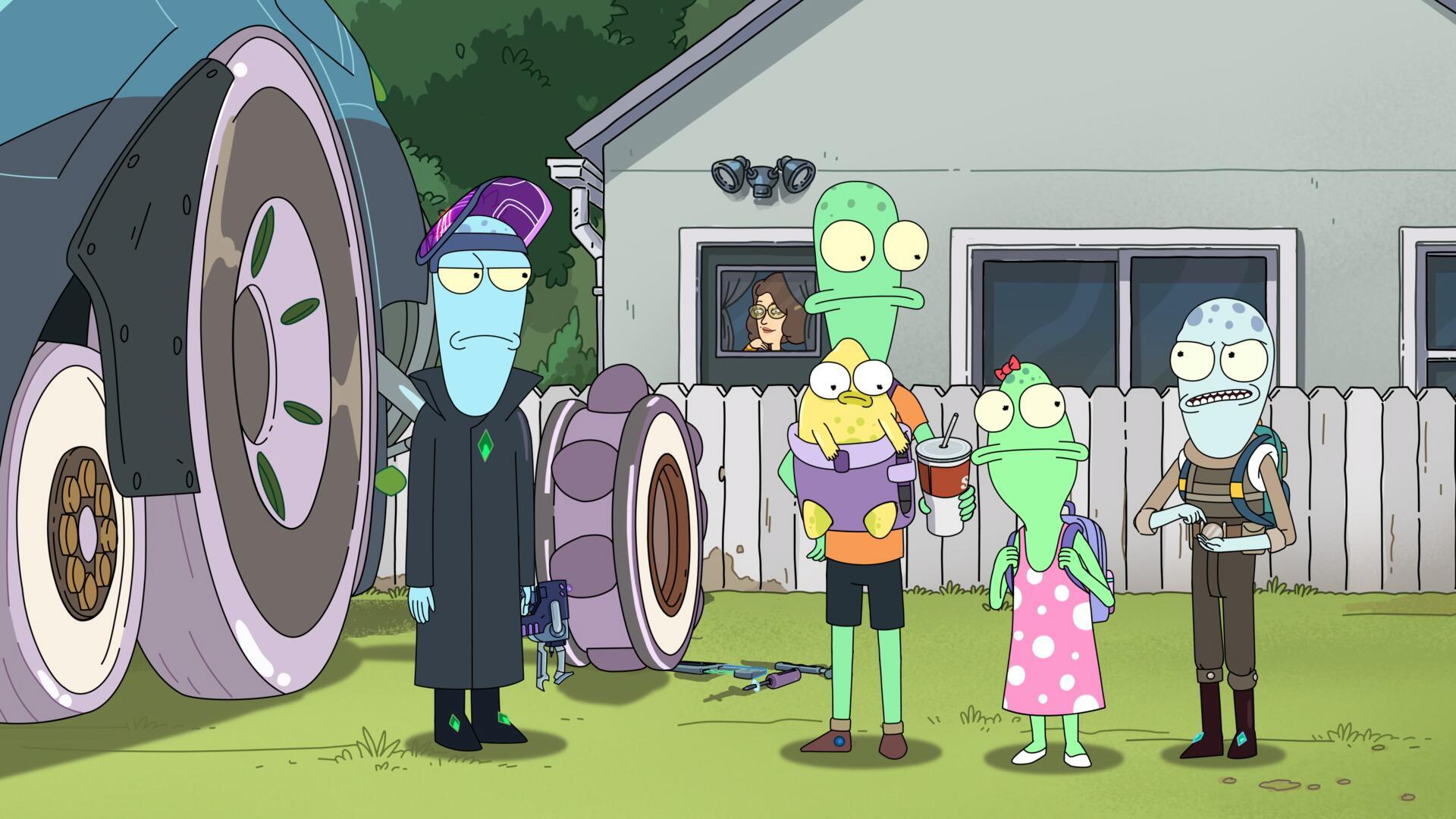 What about the Pupa? Meet the "baby" of the family!
There's a fifth important member of the family. Terry, Korvo, and their replicants were assigned a Pupa to protect. Despite appearing to somewhat be the baby of the family, as they carry him around in a baby carrier, the Pupa is a lot deadlier than an innocent baby.
Article continues below advertisement
He would grow in size and develop, like a baby would, but with one important caveat: He would eventually end up consuming everything on the planet the family landed on. He's meant to terraform the planet so that it can be inhabited by Shlorpians. Since they landed on Earth, essentially, the Pupa is a ticking time bomb, about to destroy Earth at any moment.
Although Solar Opposites revolves around a family, they're not exactly an average family — and not just because they're all from the planet Shlorp.