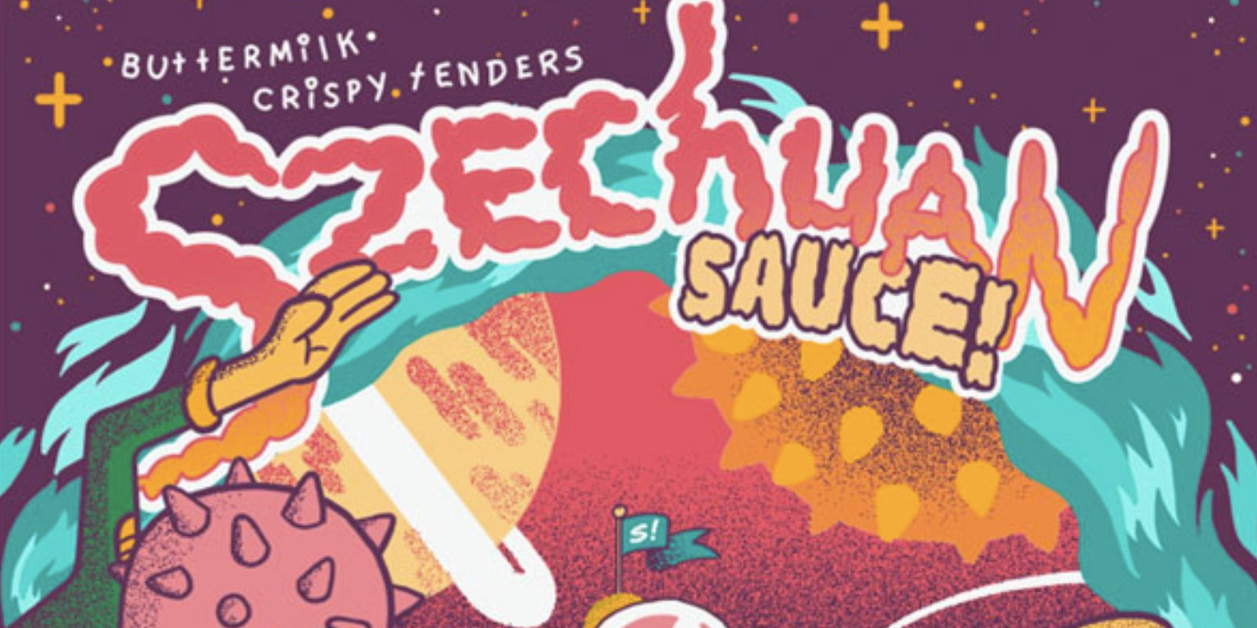 McDonald's Teases Szechuan Sauce's Return with a 'Rick and Morty' Tie In
Is the famous 'Mulan' Szechuan Sauce returning to McDonald's in 2020? The fast food giant is teasing a comeback with a 'Rick and Morty' tie in.
Whether or not it actually takes Rick nine seasons to get some Szechuan Sauce remains to be seen, but the rest of us have had a few opportunities over the years to get our hands on it. And it looks like we might be getting another opportunity. Or at least some of us are.
Article continues below advertisement
Article continues below advertisement
Are we getting McDonald's Szechuan Sauce back for the third time?
After McDonald's posted the image that seemed to be showing the famous Szechuan Sauce, they followed it up with a comment saying, "Available after 10:30am for a limited time. While stocks last. Serving suggestion." Which was confusing because A.) What's the serving suggestion? And B.) 10:30 a.m. where and on what date?
Alas, there wasn't much information that followed. But there was a little information just by looking at which McDonald's page it was posted on. The image wasn't posted on the main McDonald's company page. Instead, it was posted on the New Zealand page because only New Zealand will be getting this promotion.
Article continues below advertisement
"We wanted to give Kiwis the chance to try one of the rarest sauces in the world," McDonald's New Zealand Managing Director David Howse told the New Zealand Herald. He confirmed that 200,000 containers will be available to New Zealand customers only, starting on Wednesday, March 4, until supplies run out.
Article continues below advertisement
So will the "'Mulan' McNuggets Sauce" of Rick's dreams ever return to other parts of the world?
In order for the Szechuan Sauce to come back to the U.S. or other places around the world, McDonald's would have to determine if it's worth the risk. The last two times they tried bringing it back to the U.S. for one day, it didn't go over too well.
In Oct. 2017, a very limited batch was released in select locations throughout the country, resulting in Rick and Morty fans traveling across state lines to get in line for hours...only to be told that there was nothing left for them.
Fans went home upset and angry and, in some cases, had to be dispersed by the police. There was enough anger that McDonald's had to release a statement saying that they understood the concern and that they would be bringing the promotion back in 2018. Except, this time, they would bring it to many more locations and have a lot more of it.
Article continues below advertisement
They delivered on their promise, but there was one problem. Once people did get their McNuggets sauce, the reviews ranged from "meh" to "ew".
Article continues below advertisement
Article continues below advertisement
Article continues below advertisement
Considering the series arc of U.S. vs McDonald's Szechuan Sauce didn't exactly end well, it's actually kind of surprising that New Zealand is willing to take that risk too. But we'll have to wait and see what New Zealanders think when McDonald's shows them what they've got.