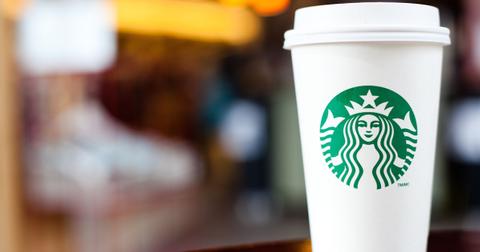 Here's a Ranking of the Most Caffeinated Drinks You Can Get at Starbucks
By Lizzy Rosenberg
Between working a full time job, going to the gym, cooking for myself, and maintaining healthy, positive relationships, "adulting" can get incredibly exhausting. So, it's safe to say that drinking strong coffee is vital, in order to get everything done while simultaneously maintaining a small dose of mental sanity.
That being said, I've done us all a favor by ranking Starbucks' most caffeinated drinks. So prepare for the ultimate rush to conquer that daunting daily to-do list.
These are Starbucks most caffeinated drinks:
1. Venti Double Shot on Ice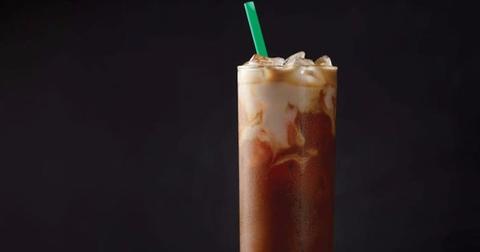 Alright y'all, we're coming in hot (er, iced), with the first drink on the list, which is the Venti Double Shot on Ice. According to Business Insider, the Venti-sized beverage contains not one — not three — but a whopping five espresso shots, which brings a full 375 milligrams of caffeine to the table.
That's right — it's abrasive, and it's undeniably delicious (I mean really, ice, espresso, and milk? What more could you ask for). If it's really just one of those days, this is what you need.
2. Nitro Cold Brew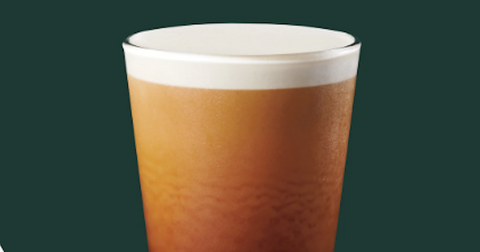 Next up we have the Nitro Cold Brew. Despite its rich and somewhat chocolatey flavor, a Grande actually contains a whopping 280 milligrams of caffeine, according to Starbucks. Wowza.
So, if you're in dire need of a major energy boost, this is definitely what you've been looking for.
3. Iced Blonde Caffe Americano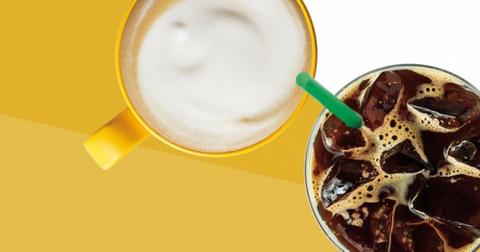 Don't let the shockingly sweet and smooth taste of Starbucks' Blonde Espresso fool you — it is not a force to be reckoned with.
Boasting 255 milligrams of caffeine, per Starbucks, the Iced Blonde Caffe Americano is seriously dangerous. And it totally gives you the *umph* you need to conquer just about anything.
4. Caffe Americano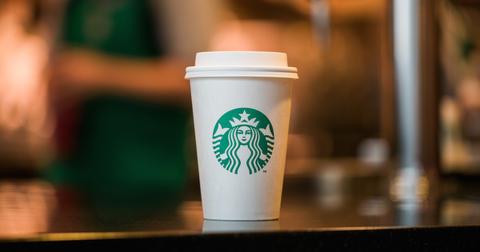 We get it — the Iced Blonde Caffe Americano is a lot to handle, so on a colder, calmer day, you might be looking for something a little less rambunctious. That's why the regular Caffe Americano is basically a dream come true.
Per Starbucks, it features espresso shots that are topped with hot water, producing a thin layer of what is called "crema." It results in a delectably rich cuppa, coming in clutch with 225 milligrams of caffeine.
5. Latte Macchiato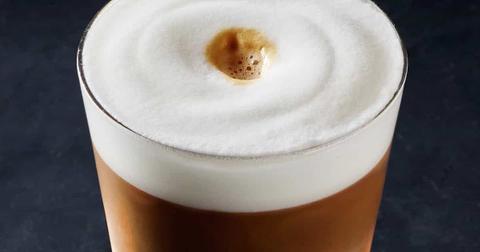 If you're seeking out something sweet to warm your soul, on the other hand, a Latte Macchiato is probably what you're looking for.
According to the Starbucks website, it features espresso shots that are slowly poured over frothed milk, making for a bold roasted sip. And a Grande also contains 225 milligrams of caffeine, which is pretty fantastic, if you ask me.
6. Cappuccino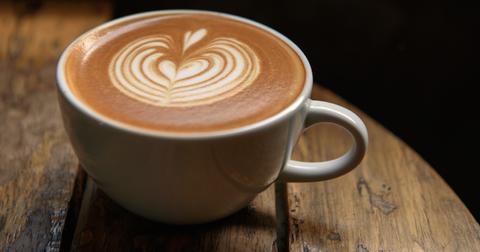 The cappuccino is a total classic, let's be real — but Starbucks' version is a serious powerhouse.
The Starbucks Cappuccino features dark, robust espresso which is layered with a smooth layer of frothed milk, and lucky for you, a Grande contains 150 milligrams. Definitely not too shabby.
7. Caffe Misto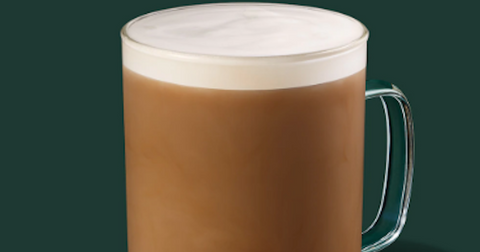 For those who aren't about that espresso life, this one's for you.
The Caffe Misto features a one-to-one ratio of brewed coffee and steamed milk, per Starbucks, making for a delicious creamy taste. And with 150 milligrams of caffeine in a Grande, you'll still feel a major buzz.
Let's face it: almost everyone needs a little (or a lot) of caffeine to conquer the day, and these drinks will definitely get the job done. They're basically guaranteed to keep you awake, so prepare to feel that *wide-eyed and bushy-tailed* feeling we all know and love.