Alerting all coffee addicts — Sunday, Sept. 29 happens to be National Coffee Day, aka my favorite day of the year. And aside from getting the chance to celebrate one of the greatest beverages out there, it means you'll be able to get discounts and freebies from all your favorite coffee joints.
So if you're looking for National Coffee Day deals, you've come to the right place. Prepare to be properly caffeinated.
These are the best deals for National Coffee Day:
1. Buy-One-Get-One Coffee at Dunkin'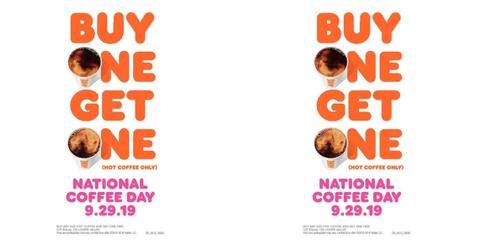 By stopping into your nearest participating Dunkin' location on Sunday, Sept. 29, you will receive a free hot coffee after purchasing one of equal or greater value, according to the press release.
Two pumpkin spice coffees with almond milk? That's any basic gal's dream come true.
2. Free 12-Ounce Coffee at GODIVA Café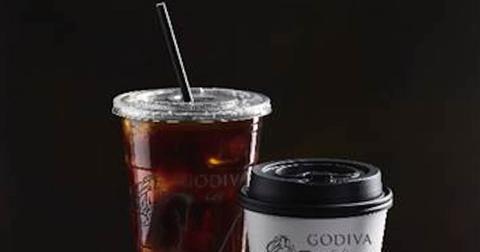 At all five GODIVA café locations, coffee drinkers will be able to get a free 12-ounce hot or iced coffee with any purchase, according to the brand. So it kind of goes without saying a free iced coffee with a chocolate croissant is definitely in my future.
Oh, and if you find yourself near a GODIVA boutique, on the other hand, customers can get buy-one-get-one 50% off coffee bags. So if you're big on brewing your cup from home, this is seriously where the party's at.
3. $1 Any-Size Coffee at 7-Eleven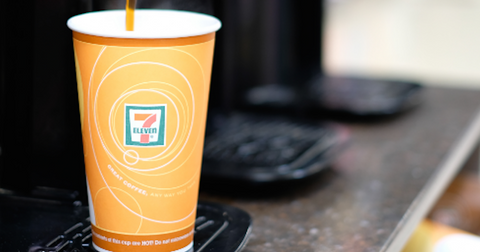 To celebrate the big day, from 12:01 a.m.-11:59 p.m., you'll be able to snag a $1 cup of joe of any size at all participating 7-Eleven stores across the country.
To get in on the deal, according to the brand, you'll have to sign up for the 7Rewards loyalty program on the 7-Eleven app beforehand. And luckily, doing so is completely free.
4. Free Cold Brew at Sheetz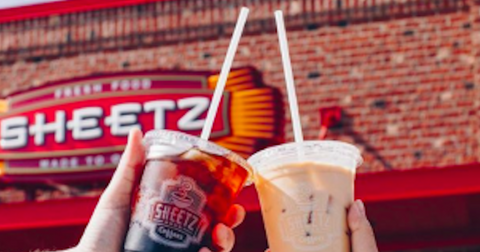 Convenience chain, Sheetz, is getting in on the National Coffee Day fun by offering free cold brews of any size and flavor to customers who order through the Sheetz app. according to the press release.
The deal is offered at all 585 Sheetz locations, so if you find yourself near any one of them, I strongly recommend stopping by.
5. JCPenney Rewards Members Get Free Coffee at Coffee n' Clothes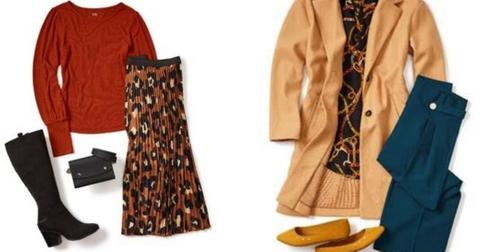 If you're looking to up your style game on this highly caffeinated holiday, JCPenney has partnered with fashion-inspired café, Coffee 'n Clothes. According to JCPenney, there will be a pop-up shop at Coffee n' Clothes' 11 Bond Street location from Sept. 27 through Sept. 29, where all JCPenney Rewards members will be treated to a free coffee or espresso drink.
Then, you'll be able to shop the department store's "coffee-inspired" Fall collection while you sip. It's the perfect weekend activity.
6. 20% Off Purchases at Red Bay Coffee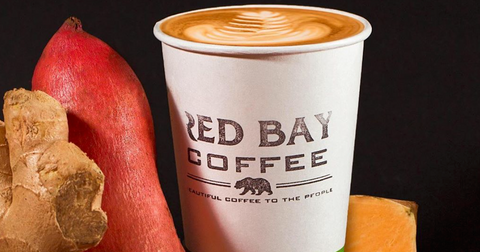 For those who love a good old-fashioned home brew, California-based coffee chain, Red Bay, will be offering 20% off all online purchases upon using the promotional code "Coffy," according to the brand.
However, if you would rather take your sip on-the-go, participating Red Bay locations will be offering complimentary coffee for a limited time. There, you'll be able to grab one of their seasonal specialties, the Candied Yam Latte. Yum.
7. SoFi Investors Get a $5 Bluestone Lane Coupon
Any ~financially savvy~ coffee drinkers who happen to be members of SoFi Invest will receive an email with a QR code for a $5 coupon, which will be valid at any Bluestone Lane location, according to SoFi's press release.
Those who aren't already members, however, can open a SoFi invest account, and make a trade of at least $5 by Oct. 24. Doing so will get you that free coupon, and you'll have invested a little cash for the long run. Definitely make those money moves, people.
8. Free Medium Coffee at Circle K
By downloading the Circle K app, customers will be able to get a free medium coffee at any of the convenience chain's participating locations, according to the brand, along with a free Belvita Breakfast Biscuit.
Luckily, this deal comes in time for the brand's new fall flavor release — the chain will be offering seasonal specialties like Harvest Spice Coffee, Pumpkin Spice Cappuccino, and Pumpkin Chai Iced Latte.
9. Free Coffee From Pilot Flying J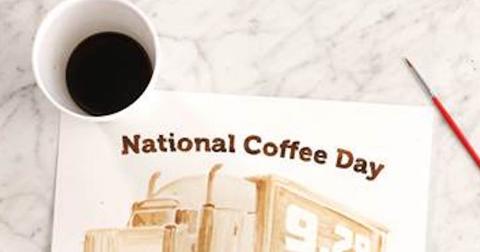 Anyone who is on-the-go during National Coffee Day can stop by North American truck-stop chain, Pilot Flying J, for free any-size cups of hot or iced coffee via the Pilot Flying J app, according to the brand.
The menu boasts seasonal flavors like Cinnamon Spice Cold Brew and Pumpkin Maple Cappuccino at participating locations, so get hyped.
10. Free Drip Coffee & 25% off Beans at Peet's
For any West Coast coffee fiends out there, Peets is offering 25% off one-pound bags of beans, along with a free drip coffee or tea with every purchase at participating locations from Sept. 27 through Sept. 29, according to the brand.
Additionally, customers will be able to get 25% off all regular, non-subscription bean purchases on their website, with the promo code COFFEEDAY19.
11. Free Coffee With Pastry Purchase at Barnes N' Noble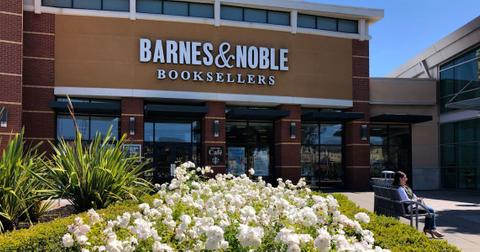 If you want to combine your Sunday reading with your daily cuppa, Barnes N' Noble customers will be able to get a free hot or iced tall coffee with the purchase of any pastry at all Barnes & Noble Cafés, according to New York Upstate.
Look on the brand's website to find a location near you, to prepare for this undeniably relaxing Sunday morning activity.
12. Free Tim Horton's Rewards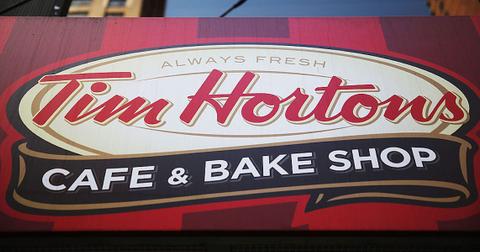 From Saturday, Sept. 28 through Sunday, Sept. 29, Tim Hortons customers will receive a free "Tims Reward," according to the brand, by simply ordering through the Tims Rewards app.
Members can redeem their free reward for coffee, as well as other eligible beverages, and baked goods.
13. Free Coffee From Silk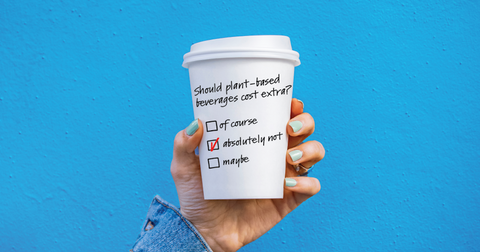 Silk is paying it forward by literally paying for your dairy-free coffee drink. According to the brand, if you send a PayPal request to Silk, they will send you money for the cost of one dairy-free coffee drink at your nearest coffee shop.
Use email address silknationalcoffeeday@gmail.com to send the request, and simply make sure to put your drink of choice in the notes section.
National Coffee Day's deals are coming in hot this year, so prepare for a gorgeous day of sipping. Cheers!