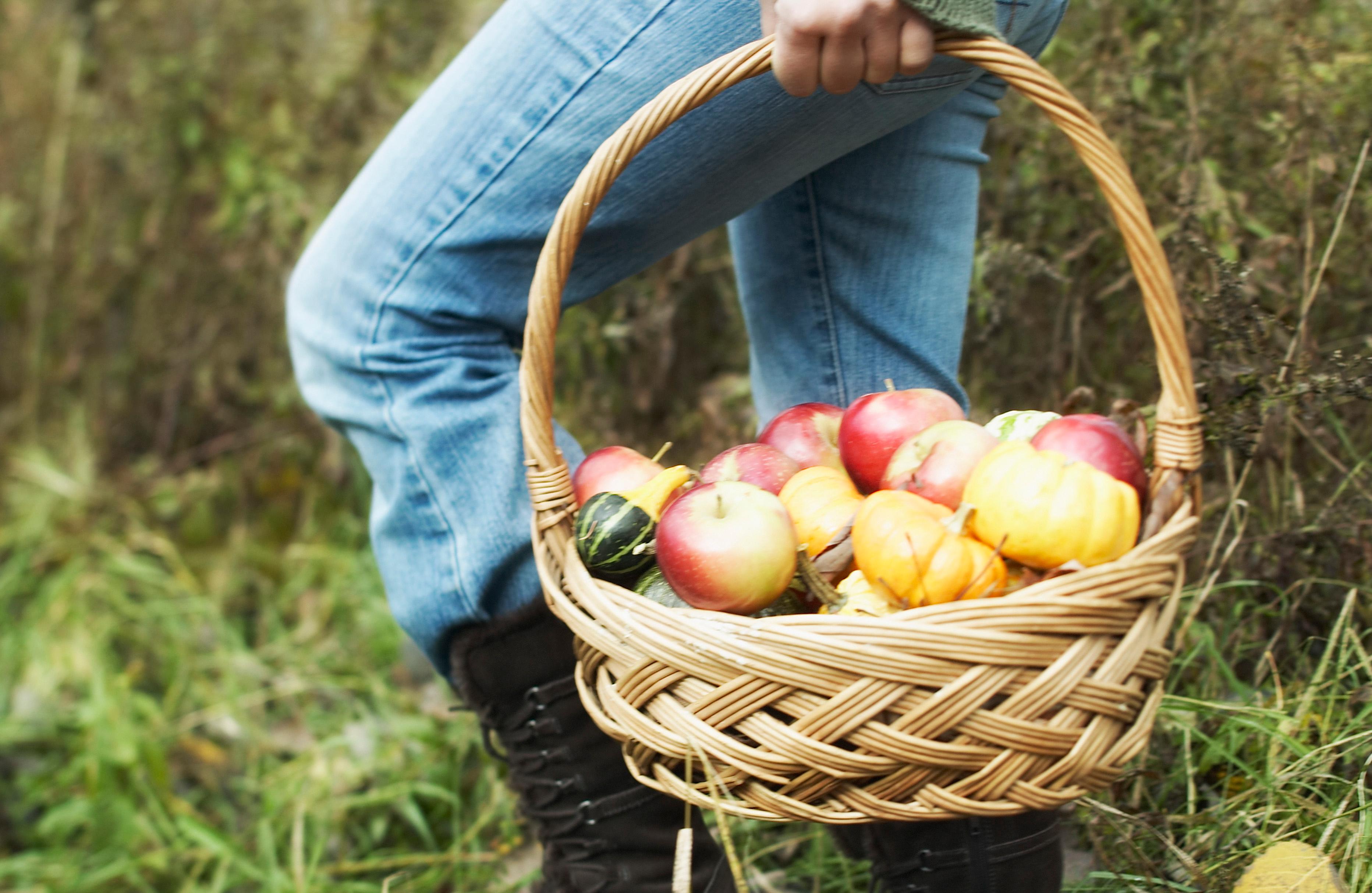 8 of the Best Fall Recipes You Can Find on TikTok Now
Even if you're not a fan of pumpkin spice lattes or other seasonal coffee drinks, fall is one of the best times to get in the kitchen and make something cozy. Luckily, the creators on TikTok have you covered with their own fall recipes to get you in an autumnal mood. Here are some of the best recipes we could find on the app.
Article continues below advertisement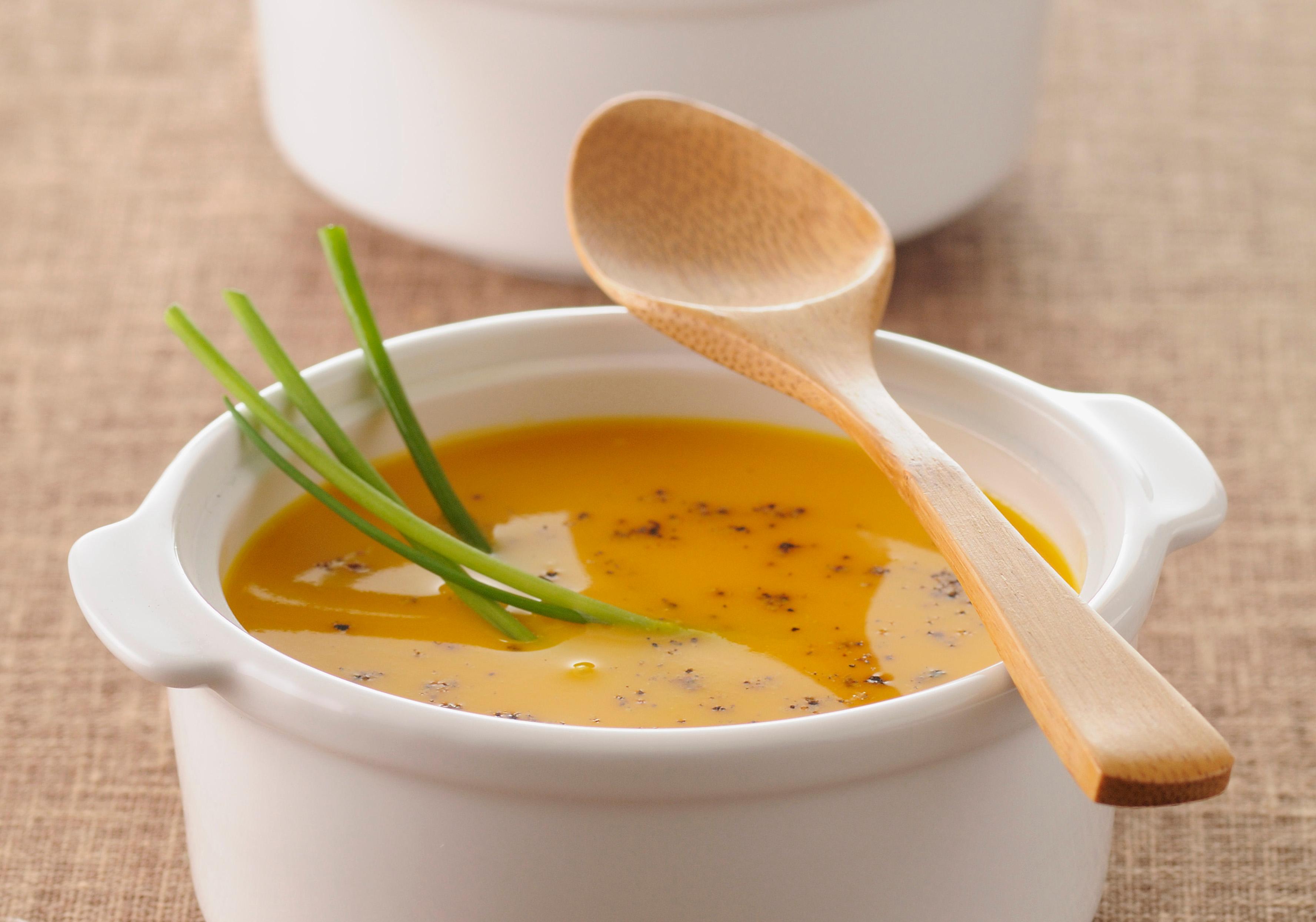 Easy roasted vegetable soup.
It's soup season and time to channel your inner Adam Driver and eat some "good soup." This easy roasted vegetable soup requires minimal prep. Just roughly chop some peppers, tomatoes, onion, and carrots and roast them for an hour with garlic and other seasonings. Blend the roasted vegetables with coconut milk (or a stock of your choice) and you have your dinner!
Article continues below advertisement
Pumpkin pie peanut butter.
These are two things you probably wouldn't think go together, but don't knock it until you try it. Making your own homemade peanut butter is actually very simple – just put roasted salted peanuts in a blender until they're at the consistency you want your peanut butter to be at. To make it pumpkin pie flavored, just add a can of pumpkin pie filling (note: if you use just a can of pumpkin puree, it won't taste the same, so be sure to get the pie filling).
Article continues below advertisement
Roasted garlic butternut squash rigatoni.
Another easy recipe! Just roast some butternut squash, garlic, and sage, blend the ingredients and add it to some cooked rigatoni (or pasta of your choice). Top with asiago cheese and you're good to go.
Article continues below advertisement
60 clove garlic soup.
Now, we know that 60 cloves of garlic sounds like a lot, but let's be honest — is it really? Roast a few bulbs of garlic (at least five) and add the roasted garlic with onion and boiled potatoes to a blender with your choice of milk. Top with croutons and be sure to bring breath mints if you have plans after dinner.
Article continues below advertisement
Pumpkin chocolate chip oat cake.
Baked oats have become a huge trend on TikTok, and this pumpkin chocolate chip oat cake is the perfect way to bring the trend into the fall. Blend your ingredients together before transferring to an oven-safe dish. Top with chocolate chips and bake until cooked all the way through.
Article continues below advertisement
Savory oats.
Another creative way to bring oats into fall, these savory oats substitute veggie broth for milk to cook your oats. Combine it with mushrooms, spinach, or other veggies of your choice, and top with an egg and avocado to make a filling meal.
Article continues below advertisement
Chicken pot pie soup.
This chicken pot pie soup recipe includes cauliflower for a bit of a healthier addition, and if you're not on a low-carb diet, feel free to substitute the dumplings on top for canned biscuits (or a dumpling recipe of your choice).
Article continues below advertisement
Pumpkin-shaped gnocchi.
This is probably the most elaborate recipe on this list. If you're a big fan of fall and you're an experienced cook, try your hand at making this pumpkin gnocchi. Roast your pumpkin in the oven until it's tender, then add flour until it's the consistency of pasta dough. Roll it out and shape it into pumpkins before boiling it and adding a sauce of your choice.