Grim Reaper Frontman Steve Grimmett Passed Away at 62 Years Old
What was Steve Grimmett's cause of death? The metal musician passed away at 62 years old, but what was the reasoning behind his death?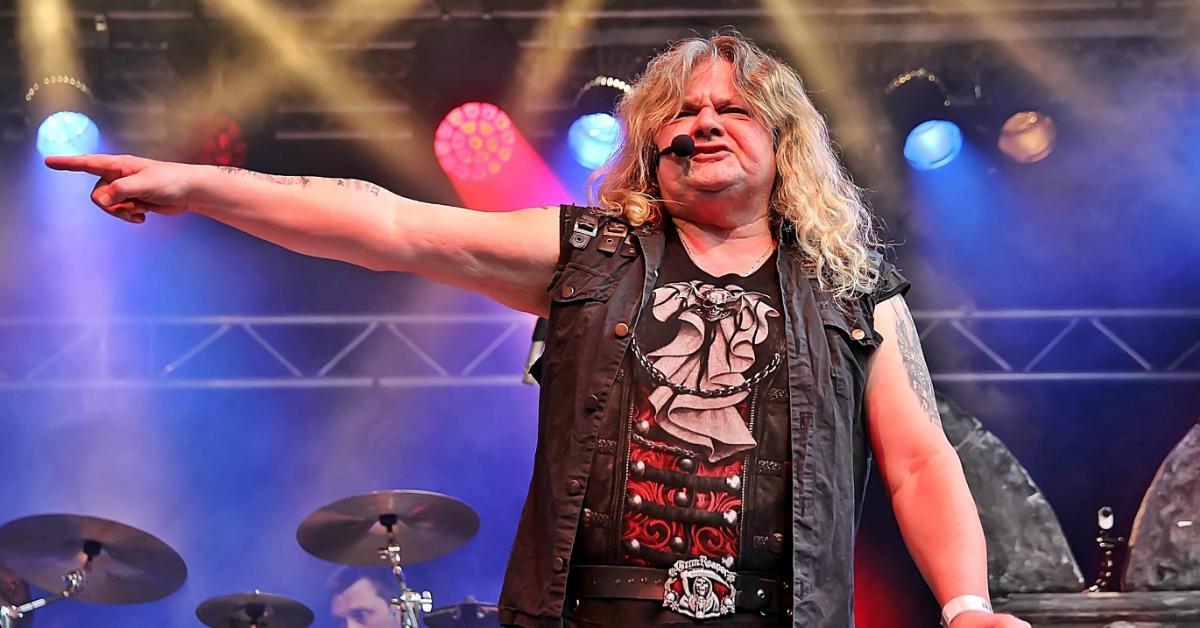 In terms of individual impact on the new wave of British heavy metal in the mid-1970s, Steve Grimmett was about as influential as one could be. Whether it be through his work as a part of Medusa, Grim Reaper, Onslaught, Lionsheart, The Steve Grimmett Band, or GrimmStone, Steve constantly reinvented himself and his approach to his craft, creating hit records that helped shape the sonics of heavy metal.
Article continues below advertisement
Unfortunately, Steve passed away on Aug. 15, 2022, at just 62 years old, leaving behind an immeasurable void in the metal scene and droves of fans reeling at the news of the loss to the music world. With that being said, what exactly was Steve's cause of death? Let's unpack all of the known details surrounding the situation.
Article continues below advertisement
What was Steve Grimmett's cause of death?
Steve's passing was actually announced by his son, Russ Grimmett, who took to Facebook to inform his father's family, friends, and fans that the iconic rocker died. However, no official cause of death has been revealed as of the time of writing.
On Aug. 15, 2022, Russ took to the social media platform to share his feelings regarding his father's passing.
"We can't begin to put into words the current feelings. But as dad was so well known the news is starting to reach out earlier than we would have liked. Unfortunately, our dad passed away today and leaves a massive hole in the world and our hearts. We are utterly heartbroken [broken heart emoji] sleep tight dad. We we always love you xxx," Russ shared in the emotional post, which was accompanied by a carousel of photos of him, his father, and their family.
Steve's impact on the world of heavy metal music can't be understated. The singer joined Grim Reaper, arguably his most iconic work in any group, back in 1982 as a replacement for Paul de Mercado, who was previously doing vocals for the band. Despite joining the group three years after its inception, Steve went on to be its most consistent member, staying until their first breakup in 1988 and then rejoining again in 2006 when it was revitalized until the time of his death.