Server Claims "Sunday Morning After Church Type" Are the "Worst Customers", Sparks Debate
Servers on TikTok are all in agreement: there's one truly awful customer that none of them like to serve and that's the After Sunday Service diner.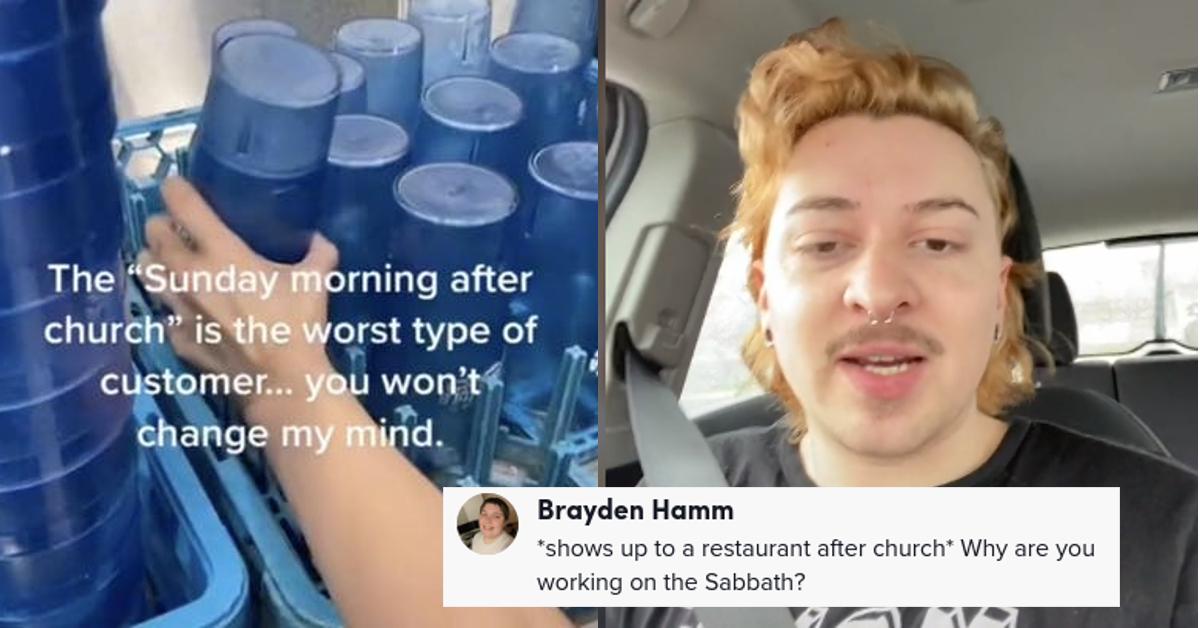 Hypocrisy and religion go together like peanut butter and jelly, chocolate and salted caramel, or Snapchat and cheating. I can't count the number of sanctimonious, self-proclaimed "religious" folks I've met in my day. You'd think that dedicating your time to adhering to a belief system is supposed to make you a better person, but in a lot of cases, it just gives people strange superiority complexes.
Article continues below advertisement
Many famous figures weren't as good behind the scenes as their front-facing personas might lead you to believe.
And when it comes to large-scale organized religions, you don't have to search too hard on the internet to find tons of examples of various pastors and self-proclaimed righteous spiritual enthusiasts who castigate "sins" while indulging heavily in some sinning of their own.
And while many of these can be a bit rough, not all instances of religious hypocrisy have such devastating consequences.
Clearly, these crimes are being carried out by individuals who need help, but there are other instances of hypocrisy that are on such a small scale that one wonders why folks can't just choose to be better?
Article continues below advertisement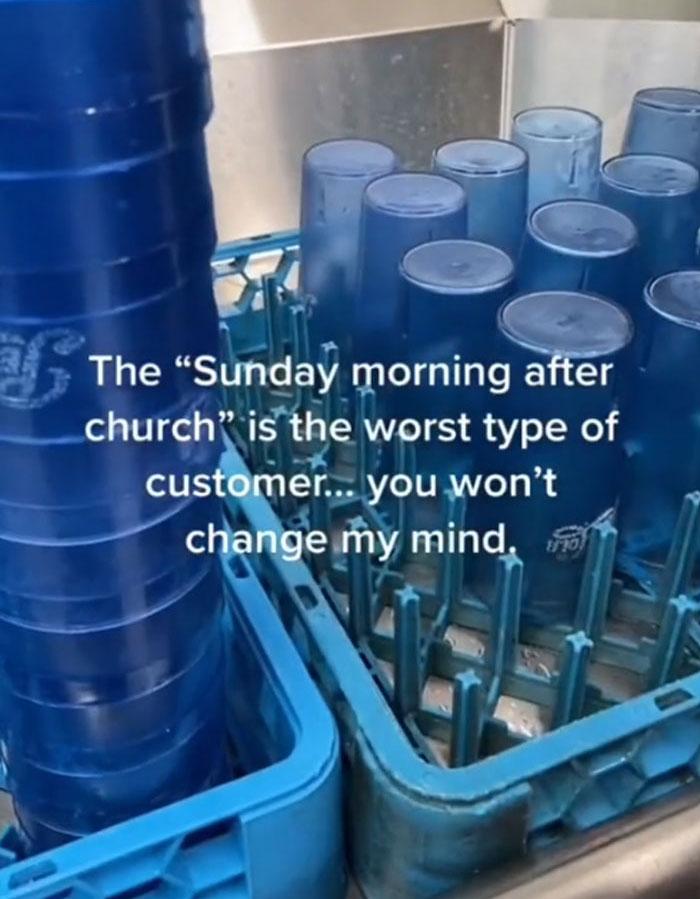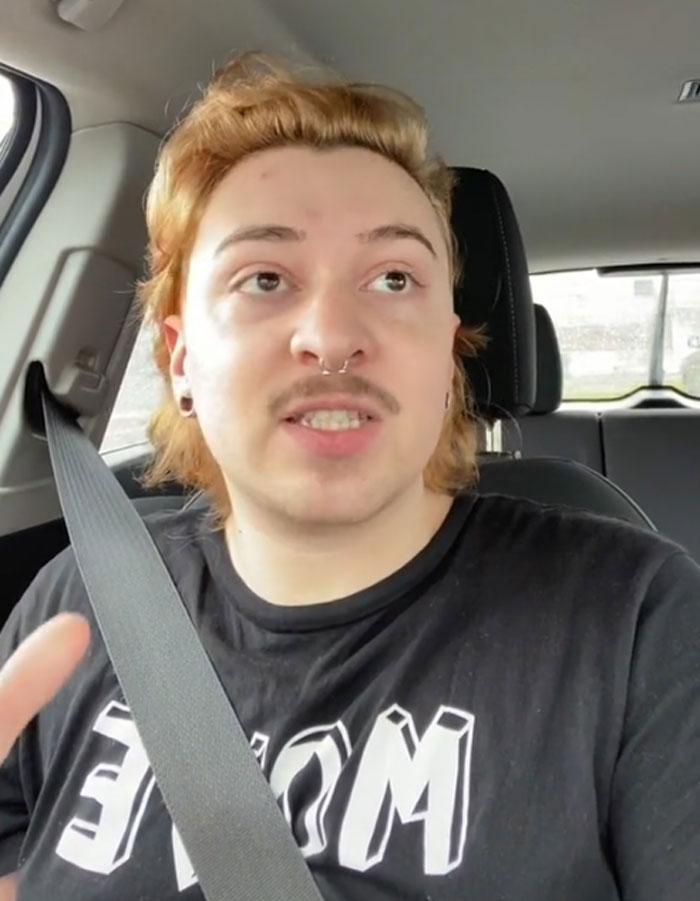 Article continues below advertisement
We're talking specifically about the type of folks who go out to eat after a Church Sunday Service and after hearing some figure in a temple tell them how they have to be better people for however many hours, and then proceed to go and treat a server like absolute garbage during their family/friends meal at an IHOP or Huddle House, or wherever they're going to nab their post-Godulation Sunday Brunch.

Article continues below advertisement
TikToker @jenmuch416 posted about this phenomenon in a viral TikTok and wrote in a text overlay that these specific types of customers are the "worst human beings on earth."

Article continues below advertisement
The thought wasn't expressed in an overly complicated video either, just a server grabbing a cup from a stack for five seconds, with that as the text overlay and #serverlife as a hashtag.

Article continues below advertisement
The post ended up starting a conversation on TikTok with other servers chiming in and putting up stitch videos commenting on this specific demographic of restaurant customers.

Article continues below advertisement
Like one from @saint_hypnos who went on to say that the reason why they hated working in the diner on Sunday was because of this specific kind of customer.
"Absolutely, and I'm glad I'm not the only one who's like recognized this. ... Sundays were always the worst in the diner. not because of the sheer amount of people that show up for like Sunday brunch; it's the sheer amount of people that show up after church—because they're the worst human beings on Earth."

Article continues below advertisement
It didn't take long for other servers to add their thoughts to the comments section. In fact, people even came up with their own names for these kinds of customers, "We call them CAT. Christians against tipping," one TikToker wrote.

It wasn't long before people were sharing their horror stories of serving tons of after-church-service customers, like one employee who handled a massive table of 20 who only received a Bible pamphlet as a tip.
Have you ever worked as a server in the past? Were there any customers that specifically ground your gears?