"I Had Seconds to React" — Woman Shares Suspicious Trafficking Attempt in Viral Video
In a viral video, a woman shares a suspicious trafficking attempt she experienced and folks online are divided by her actions. Details here.
Trigger warning: This article discusses human trafficking.
Human trafficking is a topic that strikes fear in the hearts of many. Unfortunately, both men and women and young boys and girls are often targeted for illegal and deadly practice.
Since so many stories are making headlines about trafficking, it has forced people to be vigilant and aware of their surroundings. After all, we all think something can't or won't happen to us until it does.
Article continues below advertisement
That said, one TikTok user shared a video citing suspicious trafficking activity that has now gone viral. And interestingly, folks are questioning how she handled the situation. Here's the full scoop.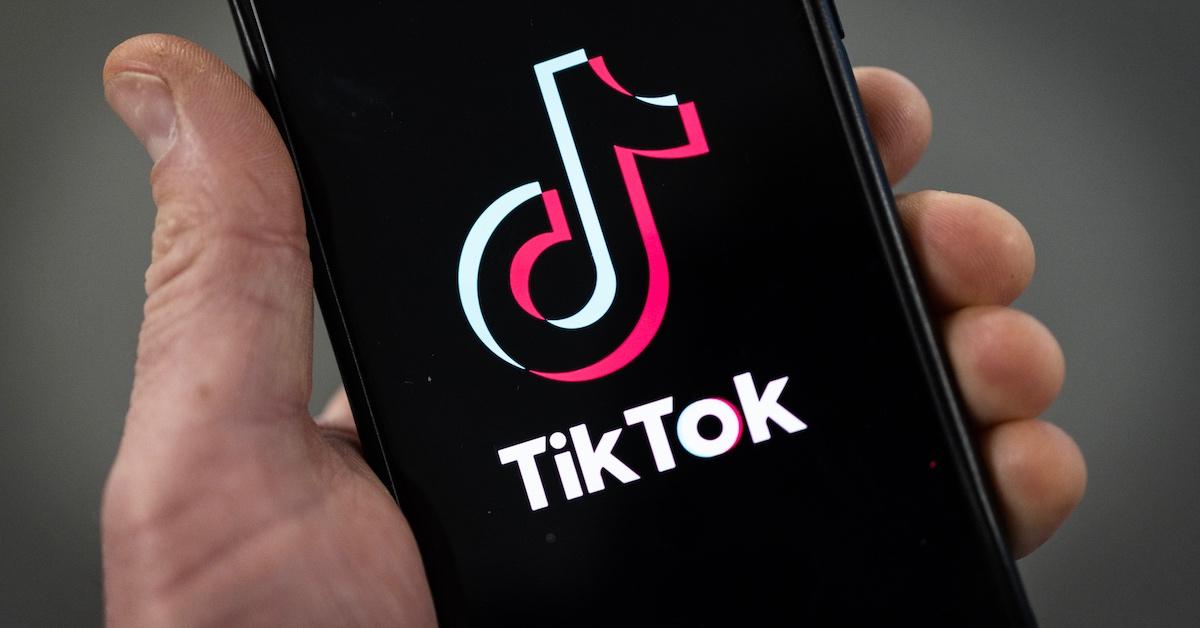 Article continues below advertisement
A woman shared a video on TikTok of suspicious trafficking activity.
It's always best to be safe than sorry! In an April 29, 2023, TikTok video, creator Amber @amberbedoing, shared that she and her sister witnessed suspicious trafficking activity in Golden, Colo.
"Please please be kind," Amber said in the caption I wanted to post this to help warn other women and to hopefully bring more awareness to a very real problem, but I do fear people arguing that I made the wrong choice. I had seconds to react to the situation and I assure you I am already feeling immeasurable guilt for not being able to help Angelina. I'll always remember her face — it's been killing me. Nothing can fully prepare you for a situation like this and I have to believe that I did everything I could to help her."
Article continues below advertisement
Amber continued: "As soon as I saw the car, I knew I had to get my sister and me out of there, but of course, I wish I could have done more. She is a victim and she is being manipulated to distract and lure in other women, these people are organized and they are smart. This happened at midnight for a reason, they tried to target women when it was raining for a reason, she was placed close to the corner for a reason, and we had seconds to react for a reason. LADIES, PLEASE STAY SAFE! SITUATIONAL AWARENESS IS KEY!!!"
Article continues below advertisement
As the video starts, Amber shared that she and her sister were a "target of a sex trafficking scheme."
She explained that she and her sister were leaving a friend's apartment and they jogged to the car due to the rain. Amber said that she saw a woman sitting on the floor of the parking lot under a light.
Amber noticed that she was talking and as she got closer she made out what the woman was saying.
"Women, women," the unknown woman said.
Amber noticed that the woman was a young woman, and said that she looked "heavily bruised, like she had been beaten or raped or something" and wasn't wearing any pants.
Amber said that the young man asked them, 'Where am I? Can you tell me where I am?'"
Article continues below advertisement
While Amber shared that she felt it was a weird first question, she answered and proceeded to ask her what happened to her. She also said that she was questioning her in the middle of dialing the police.
The young woman asked Amber for help but the creator said that "she didn't seem to want her to call the police."
Article continues below advertisement
After Amber described the young woman, she shared that her name was Angelina Marie.
While Amber genuinely wanted to help her and took natural action, she thought to herself if this could be a ploy.
"Immediately when I saw her, I was thinking what if she's being used to target other women," Amber said.
Interestingly, Amber recalled asking the girl for her name and looking around and seeing a Black vehicle pulling around the corner. She said that a guy was driving and his windows were down.
Amber said that the guy pulled into the lot they were standing next to her in. Amber then said that the man was unidentifiable, but gave the little she could recall.
Article continues below advertisement
"I make eye contact with this dude and I tell my sister immediately, 'Get in my car,'" Amber recalled.
She shared that they both get in her car and she was terrified that they could be victims.
"I'm on the phone with the police and drive up the road, flipped back around, he had pulled up directly to where Angelina was sitting, and then seconds later I saw him pull back out," Amber said. "I pull up and she's gone."
Article continues below advertisement
Amber addressed questions and comments about the suspicious trafficking activity and was met with divided feedback.
Naturally, hearing an ordeal like this is enough for anyone to have follow-up questions. And of course, TikTok users had a bunch of inquiries ranging from the well-being of Angelina to folks even sharing harsh opinions about Amber's behavior.
In a follow-up video, Amber shared that she felt guilty for not doing more, but believed she took the necessary actions.
Article continues below advertisement
"I did file a report and passed on all of the information to the police. I am, of course, concerned for her safety," Amber replied to a question. "Again, I think everything about the situation was carefully planned but I could be wrong. I'm still trying to figure out what I witnessed so please be kind as I process this. I may never have an answer but I'll always have the guilt of not being able to do more."
Unfortunately, other folks criticized Amber by saying that "it wasn't about her" and that she "missed the chance to help the young woman get away from them."
Amber made it a point to post a reply to the individual in question.
Article continues below advertisement
"Usually I'd say 'no hate to this girl' and just address it but genuinely, what is wrong with people like this? What does thinking like this achieve?"Amber said in the caption. "It's seriously like y'all want me to carry guilt for the rest of my life. It's like yall are glad this happened because now you get a chance to make someone feel like it's their fault."
Article continues below advertisement
Amber concluded the Q&A portion of her ordeal with a final video explaining the situation, quickly making a decision on how to act, and giving women advice on how to handle a similar situation.
Article continues below advertisement
"Run, hide, and fight — in that order!" Amber captioned the fourth video. "Run first, hide if you can't run, fight if you can't hide. Realistically, the odds of me being able to save her were zero. Ladies, if your instincts tell you that you're in danger (even if you have a weapon and even if someone else is in danger) do what you need to to keep yourself safe.
I know I did my absolute best with the hand I was dealt. Whatever y'all wanna call that situation, I still stand by my actions. Y'all would never really sacrifice yourself to the level that you're suggesting I should have."
Truth be told, it's understandable that folks have questions and comments about Amber's ordeal. However, she acted in the best way possible given the scary circumstances. It's best to think twice about what you say, especially if you weren't involved in the ordeal.