Adam Housley Insisted That He's Not Racist, but Fans Aren't Buying It
The journalist faced backlash for several controversial comments on social media, but is Tamera Mowry's husband racist? Here's what we know.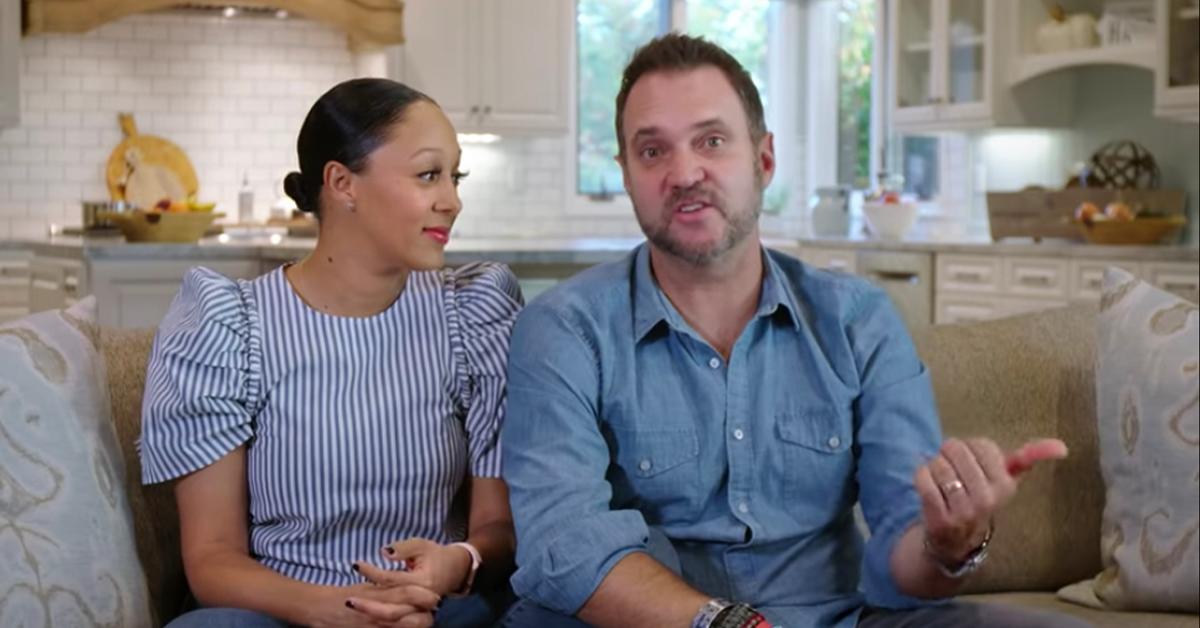 The Real co-host Tamera Mowry and her husband, Adam Housley, are no strangers to criticism. Over the years, Tamera has dealt with her fair share of racist comments for marrying interracially while Adam has faced backlash for sharing controversial tweets. And every time, the bubbly parents of two managed to dismiss the drama and move on with their lives.
Article continues below advertisement
However, fans on social media have made it clear that they're not moving on. Especially now that they've caught wind of Adam's past comments and history with Fox News. In 2018, people labeled him a "closeted racist" for his past actions, going as far as to pull out receipts to support their case. But what did Adam and Tamera have to say about all this?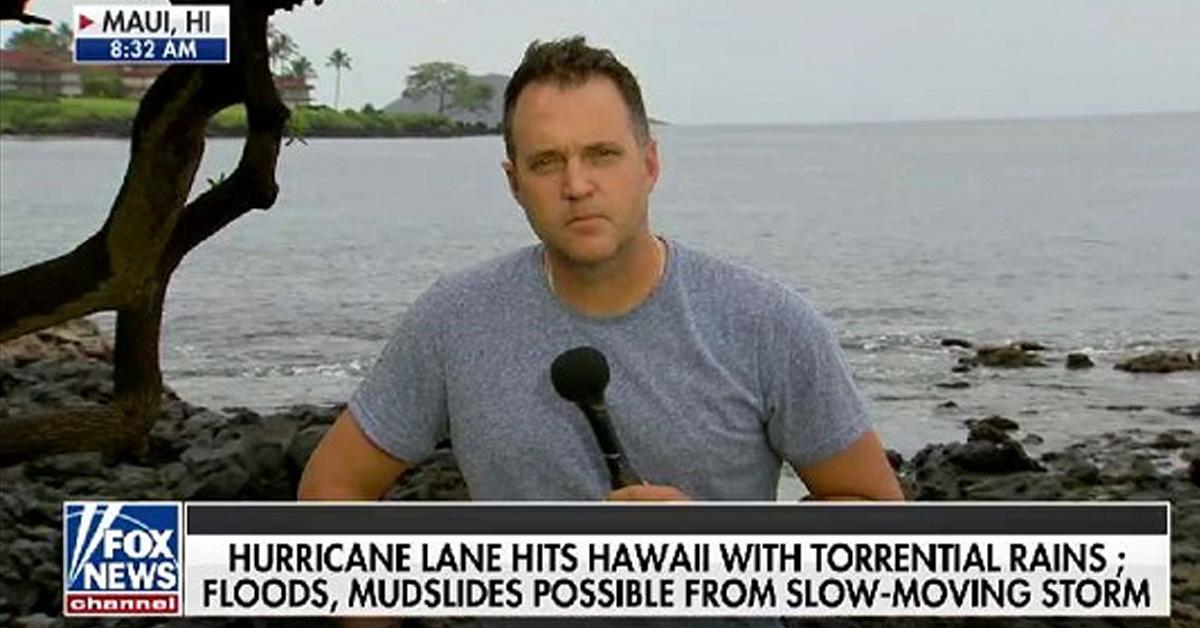 Article continues below advertisement
People have criticized Adam for working with Fox News.
Adam was a senior reporter at Fox News for over seven years, but he decided to leave the network in 2018, reportedly due to the lack of hard-news coverage and the overwhelming commentary on President Donald Trump.
On his last day, he shared a pic of his kids watching him on the the news and said: "Hard to think how much has changed, but this pic says it all to me. It's about them...and Tam...and moments that are irreplaceable. Still hasn't sunk in. So many stories, so many friends from all walks of life and from around the world. I will never forget my time and those who touched my life."
Article continues below advertisement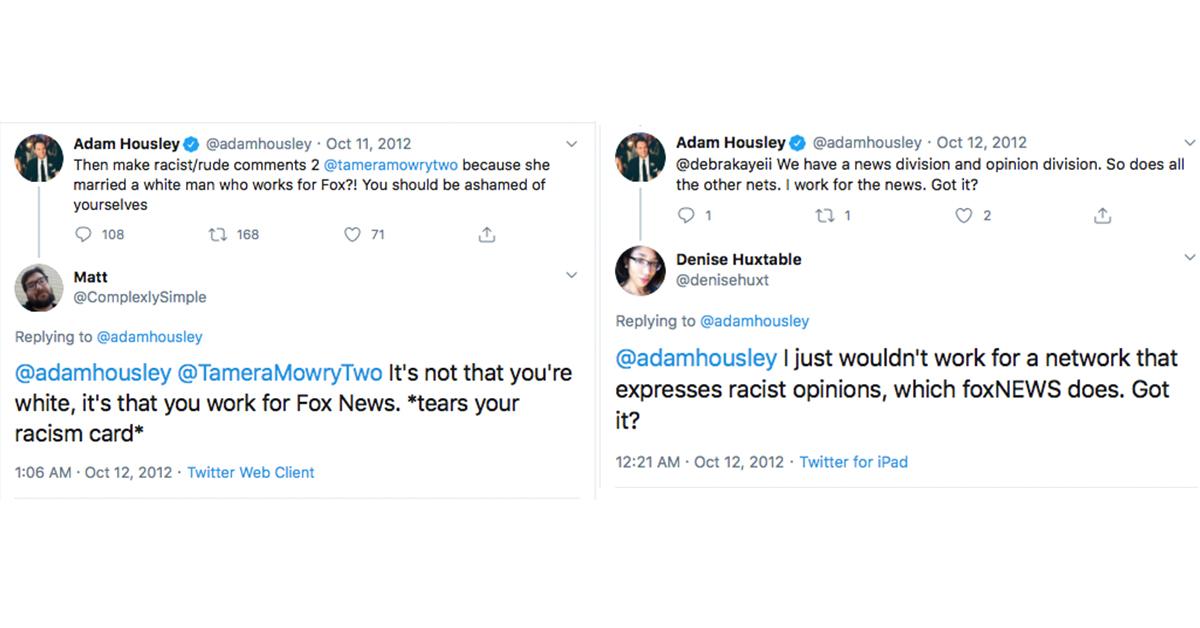 While many supported his work, others have trolled Adam on social media for working at Fox News, several of whose commentators have made racist remarks. But after seeing what people had to say, he tweeted: "No I am not racist, or insensitive, or any other crap you spew. Yes I love people from all walks of life. I love to cook, be with my kids, coach soccer, tell stories, music of all types, people of all types."
Article continues below advertisement
Adam's wife, Tamera, defended him on 'The Real.'
While discussing Julie Chen and her husband with her co-hosts on The Real, Tamera took a moment to address people's accusations about her husband.
She said: "There are some people who think that my husband is racist because he worked for a certain channel. I'm gonna look in that camera right there and let everybody know my husband is not a racist."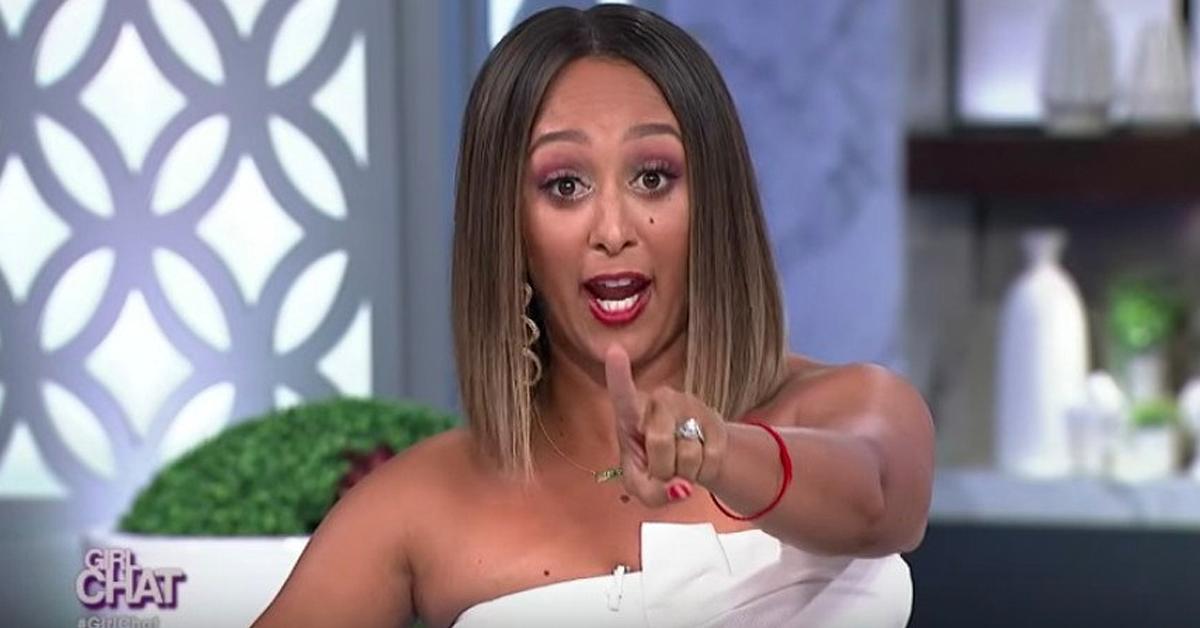 Article continues below advertisement
Her comments came only a day after Adam addressed the rumors on Twitter, where he revealed that he deals with this issue practically every year. He explained that people tend to "misrepresent" him and call him a racist because they never reach out to him directly for the truth.
He said, "It's just easy to attack...misrepresent..call names...do what you can from afar to try and tear down love. I know this...and I'll leave it here. My wife is an amazing woman. We have thousands of friends from all walks of life who know us and know our hearts. Haters be damned."
Article continues below advertisement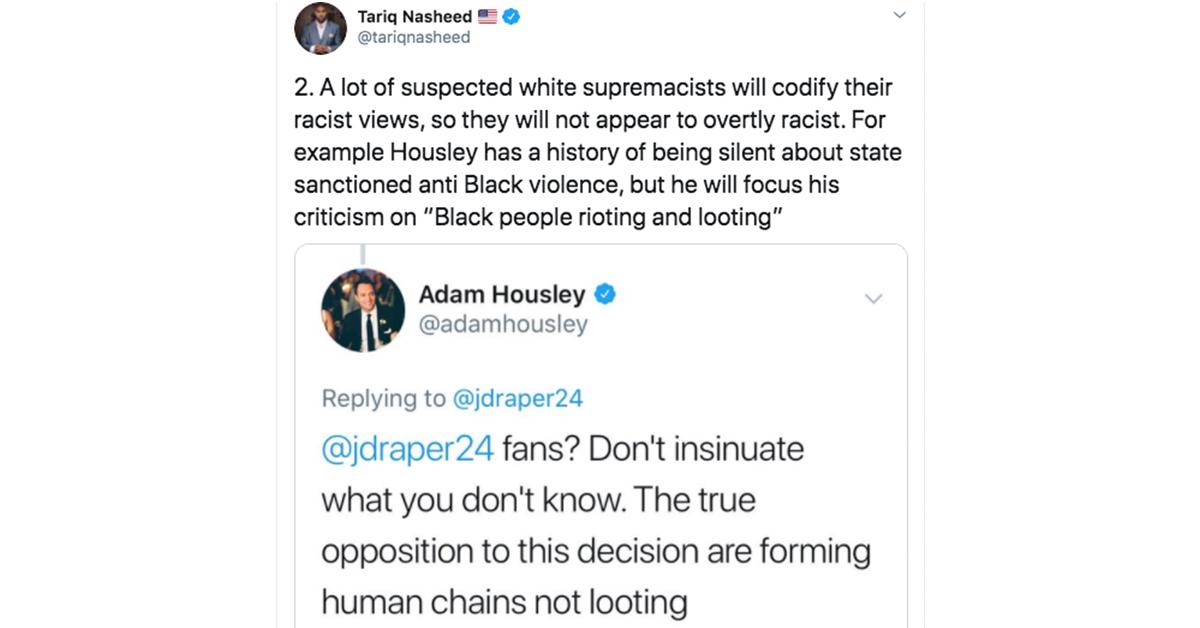 Adam was called a racist because of his past controversial comments.
After Tamera publicly defended her husband on her show, film producer Tariq Nasheed decided to share a thread about Adam's most controversial statements. For example, he included Adam's past comment about race not playing a role in Trayvon's murder. Tariq also noted that Adam kept quiet about the murders of innocent Black men while openly expressing his disgust with "rioters" and "looters" who protested.
Article continues below advertisement
In response to Tariq's thread, which also accuses Adam of a "history of spewing suspected racist rhetoric," Adam explained that he was only doing his job and that much of what he said was taken out of context.
He tweeted, "Rather than misrepresent me, why not contact me and find out the truth? You she [sic] completely taken what i said out of context and clearly you have never met me, or anyone who knows me."
Article continues below advertisement
He continued: "As a journalist you have to cover the story from the center until it changes. That's what a reporter does. An opinion person takes a side. Big difference. Many times I have gone to a story and had an opinion, but you have to find the middle ground. All reporters do that."
Despite his explanation, users didn't seem convinced. One person replied, "My question regarding the Zimmerman tweets is, did you hear the 9-1-1 call before you said Zimmerman wasn't racist, or was just giving him the benefit of the doubt?" Another said: "If you say you're misquoted or out of context you don't explain anything. We have all said things we are not proud of or don't agree but you haven't, you instead deny, with no explanation."
Article continues below advertisement
Adam took the comments to explain himself, stating that his own words are often twisted and misunderstood, no matter how often he tries to clarify himself. Still, this did very little to convince users that he's isn't racist. It doesn't help maters that yet another detailed thread was shared in 2019, which includes his problematic response to the celebration of Juneteenth.
The racism claims resurfaced again after the death of Adam's niece.
When Adam's niece, Alaina, tragically died due to gun violence in 2018, he was quite vocal about his disappointment and the lack of action on gun laws. However, several people noticed that he didn't have this same energy when Trayvon was unjustly killed by George Zimmerman in 2012.
Article continues below advertisement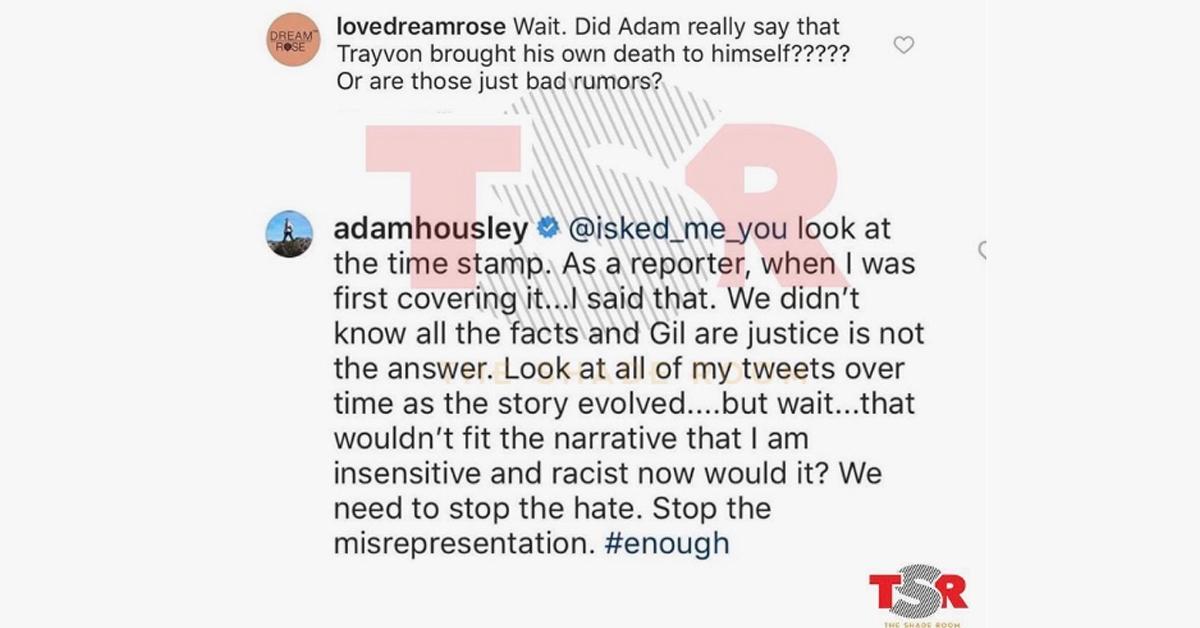 As a result, in the wake of his niece's untimely death, his most controversial comments resurfaced yet again. And this time, people also pointed fingers at Tamera for not speaking up or holding him accountable. The grieving couple had to clap back at several mean comments on their feed, but things got so overwhelming for Tamera that she had to take a break from social media.
Adam Housley has moved on from the racism claims.
Despite his problematic tweets, Adam has continually insisted that people are only making false assumptions because they don't really know him. And as for his connection to Fox News, he's claimed that he was never as interested in taking sides as he was in reporting. In response to a recent tweet from a fan who praised his reporting skills at Fox, he said, "We have lost the desire for facts...unless they fit the narrative."